Chitrangada Singh set the ramp on fire as showstopper for Designer Harshita in a South Indian inspired traditional lehenga. Harshita's collection was inspired by the ancient devdasis in the temples of south India; the motifs used in the traditional collection were inspired from the carvings of temples over the city of Tanjore in South India. Even the jewelleries used were inspired by temple jewelleries and ornaments. The range featured handloom fabrics – Kancheepuram and Chanderi silk along with soy net.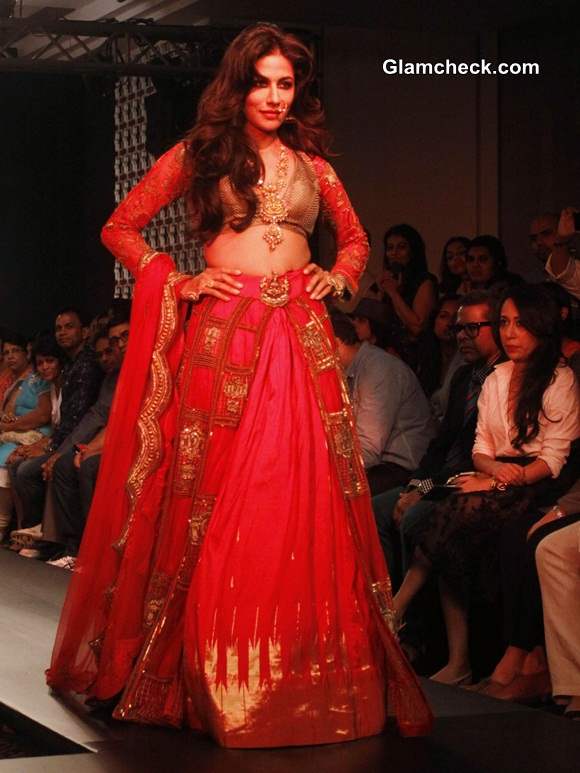 Chitrangada Singh Walks for Harshitaa Chatterjee during LFW Winter Festive 2014
Chitrangada was in decked in a deep red lehenga with gold and bronze embroidery. The intricate temple motifs used on the attire were done using the ancient Zardori silk embroidery technique. Heavy jewelleries with traditional temple designs and cuts complimented the look.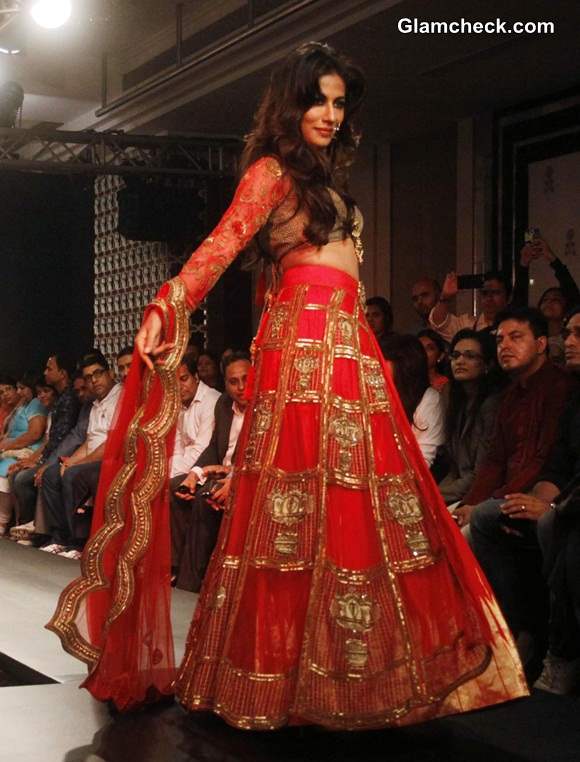 Chitrangada Singh for Harshitaa Chatterjee during LFW Winter Festive 2014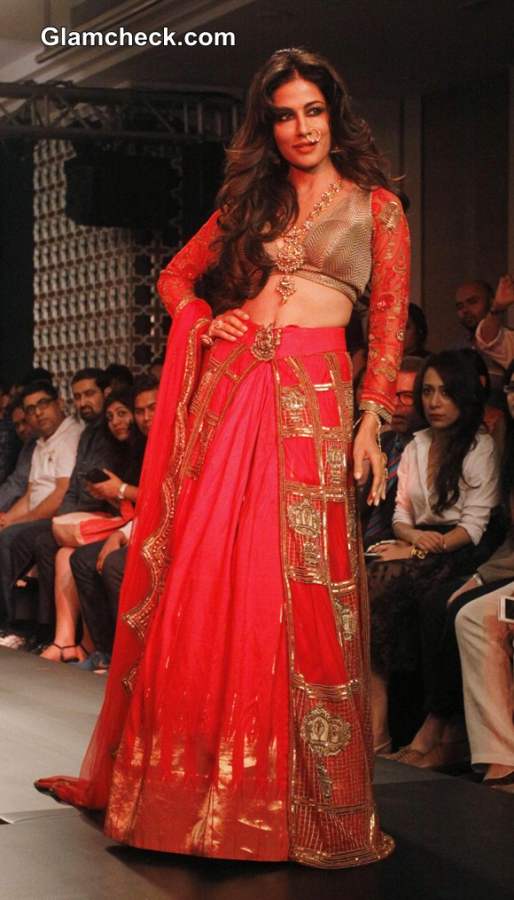 Chitrangada Singh at LFW Winter Festive 2014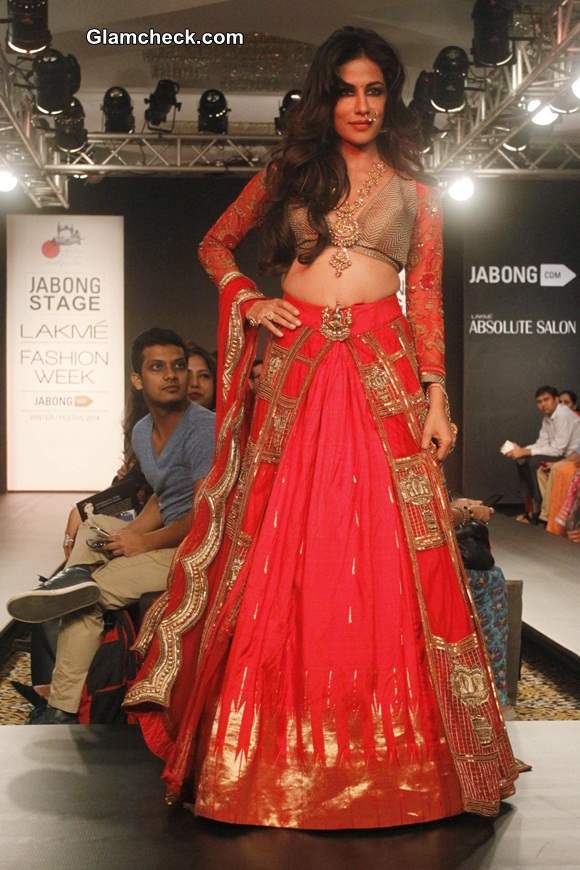 Chitrangada Singh  LFW Winter Festive 2014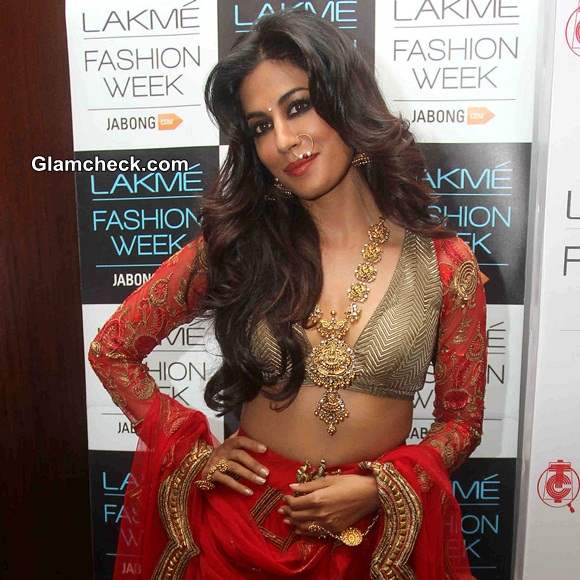 Chitrangada Singh 2014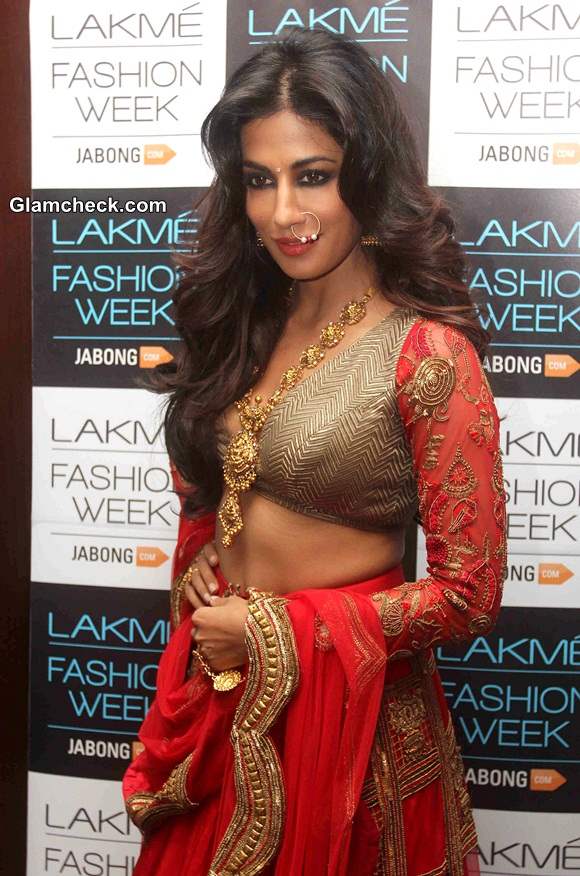 Chitrangada Singh 2014 Pics
Solaris images