Fashion Designer, Varun Bahl chose Bollywood diva, Priyanka Chopra to be his showstopper at the grand finale. And what can we say; Priyanka struts her stuff and completely rocks the outfit.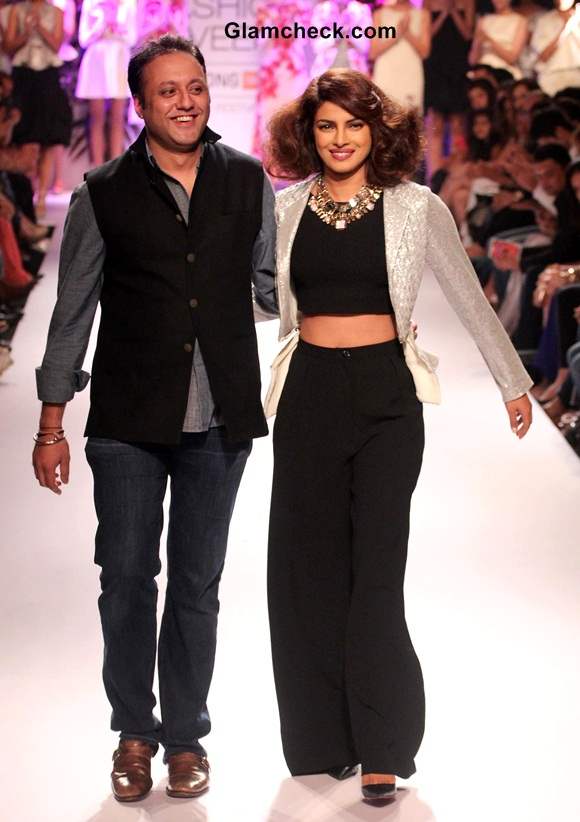 Priyanka Chopra Rocks the Grand Finale of LFW Winter Festive 2014 as showstopper for Varun Bahl
Plain black palazzo pants and matching crop top could be an everyday look but the designer added a sequinned silver jacket and a heavy statement neckpiece and turned it into a stunning showstopper garment.
With Priyanka's hair done in an elaborate edgy hair-do, all that was required was her devil-may-care confidence. It was as if the gorgeous Priyanka Chopra had the world at her heels as she sashayed down the runway in Varun Bahl's stunning creation.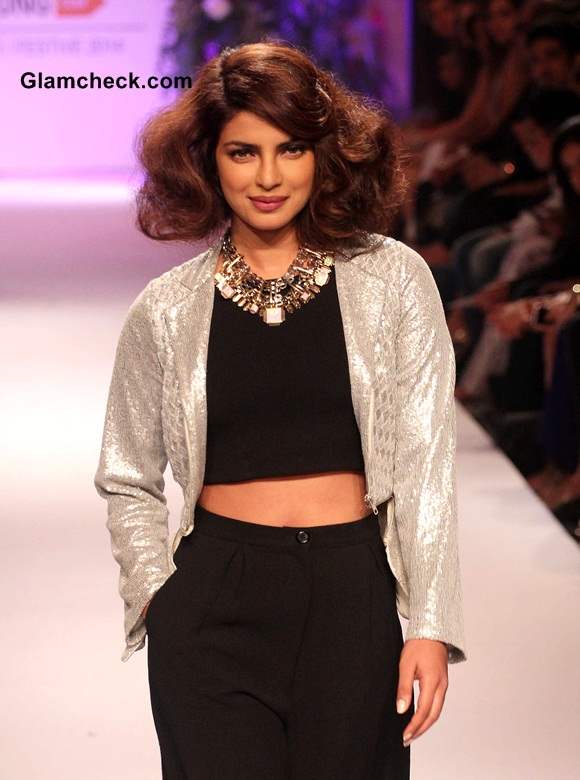 Priyanka Chopra Grand Finale of LFW Winter Festive 2014 for Varun Bahl
Varun's range included biker jackets, shirts, trousers, skirts and dresses with Indian embroideries. The color theme was kept black and silver grey with soft blue, beige and pink. Silk, satin, tulle, cotton and crepe were the main fabrics used. Even though the choices of garments were wearable attire, he pumped up the style quotient by adding his unique designs and including interesting Indian craft detailing.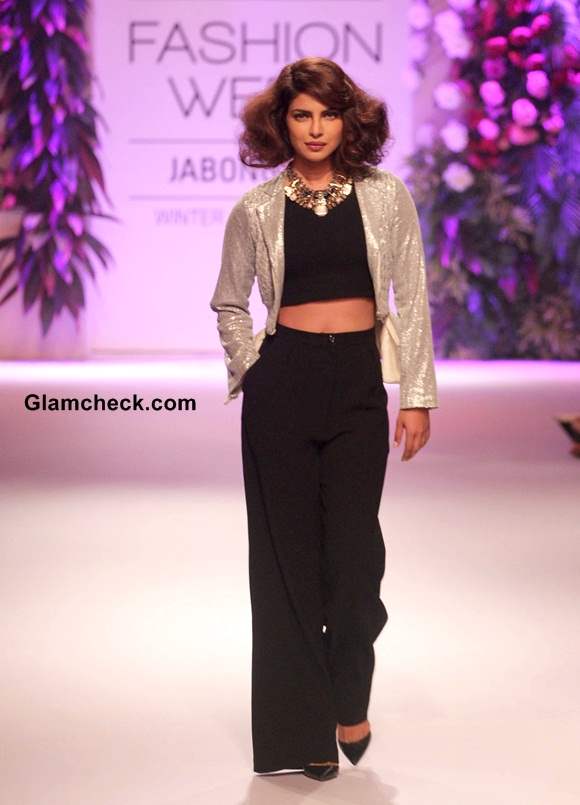 Priyanka Chopra Grand Finale of LFW Winter Festive 2014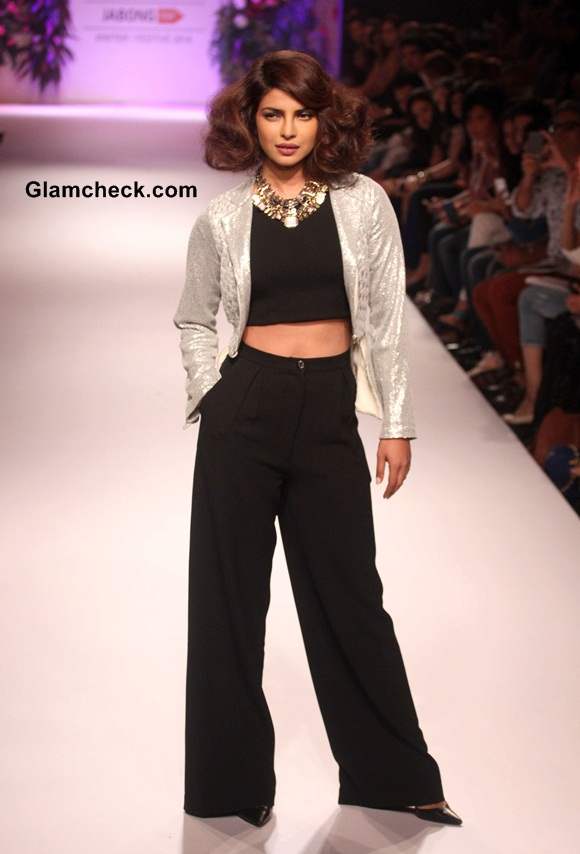 Priyanka Chopra at LFW Winter Festive 2014
Priyanka Chopra 2014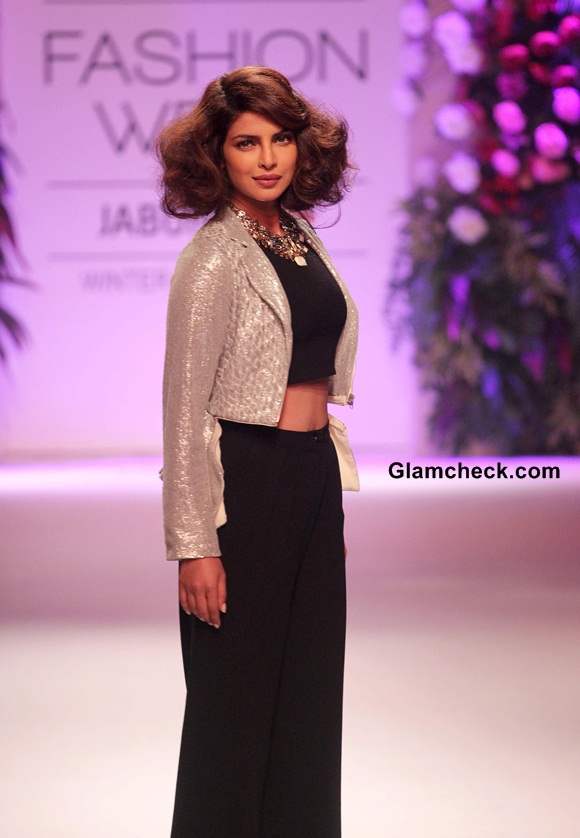 LFW Winter Festive 2014 Priyanka Chopra
Solaris Images