Priyanka Chopra leaves no stone unturned in the promotion of her much awaited biopic film 'Mary Kom'. Always a stunner, she was spotted at a promotional event in Lucknow on August 29. Opting for a classy look, she donned matching trousers and peplum top in wine red. She chose the same shade for her lip color as well and finished off with classy white pumps. We adore the play of colors with her accessories in bright blue and turquoise earrings and bracelets.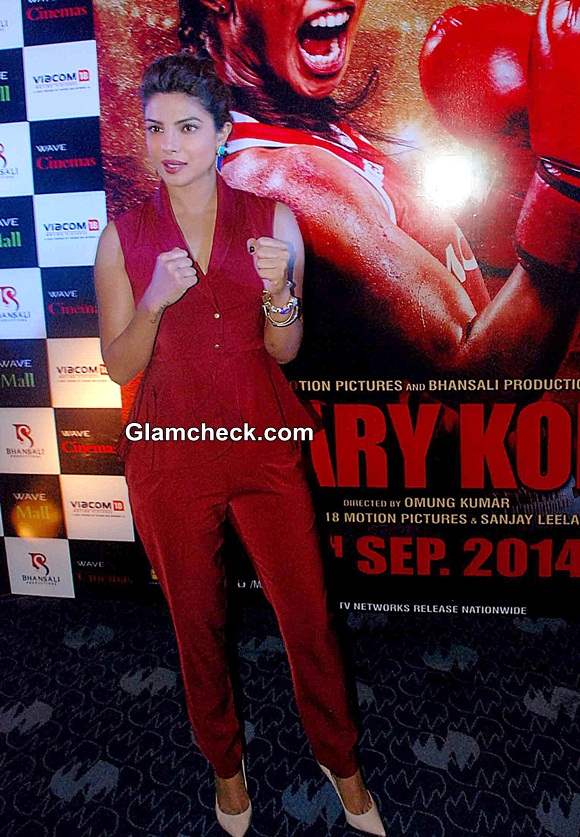 Priyanka Chopra 2014 Mary Kom Promotions in Lucknow
The film releasing on 5th September, 2014 is based on Indian boxer MC Mary Kom's journey towards becoming one of the leading boxing champions of India. Says Priyanka,"Since the film is releasing on Teachers day and as Mary Kom has taught me the nuances of boxing, I am desiccating it to Mary Kom as my 'guru dakshina".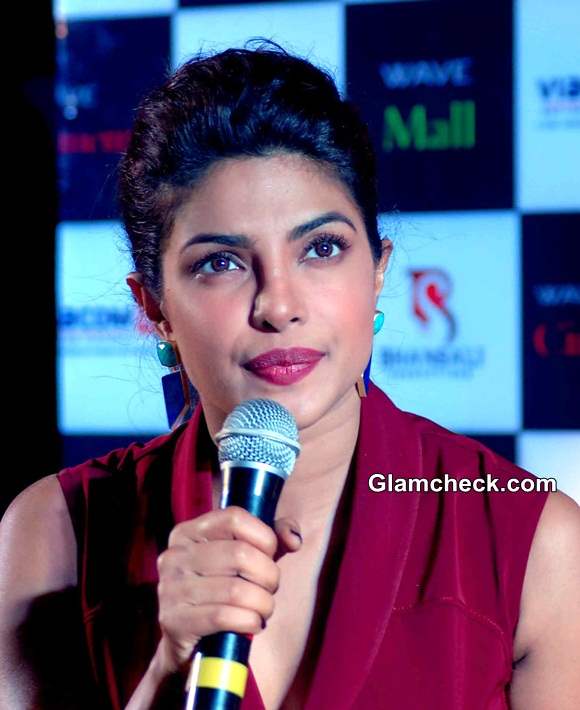 Priyanka Chopra 2014 Mary Kom Promotions
Mangte Chungneijang Mary Kom or M C Mary Kom was already a well renowned and respected boxer in her hometown, Imphal; India finally recognized her talent and she gained her much deserved fame after she won her Olympic bronze medal in the 2012 Summer Olympics. A five times World Amateur Boxing Champion; she has started a female only fight club in Imphal and has also released her autobiography titled "Unbreakable". A Padma Bhushan, Arjuna Awardee, PadmaShree, etc she has reached milestones in her achievements.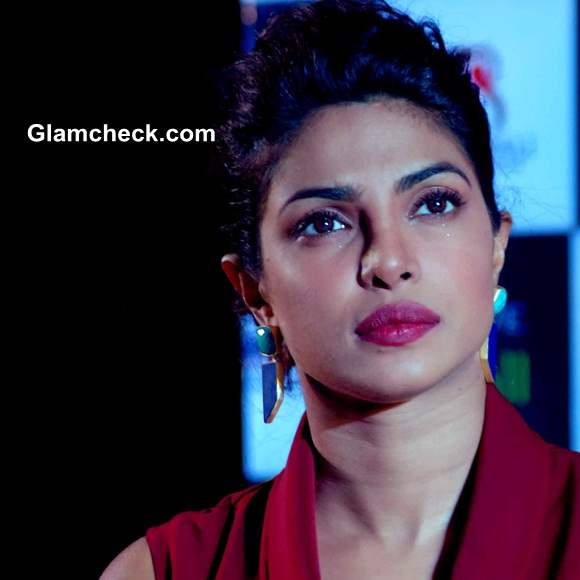 Priyanka Chopra 2014 pics
Though the makers of the film received much debate and criticism for casting a mainstream Bollywood actress instead of casting an actress from the North Eastern India who not only will have similar features as that of Mary Kom but will also be well versed in the customs of the region, one has to agree it is a very challenging task to play a strong personality like Mary Kom who has fought her way to establish a name for herself in a male dominated sports.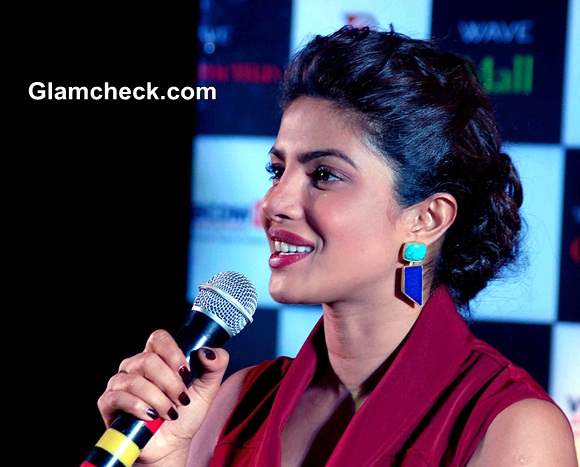 Priyanka Chopra 2014 pictures
Priyanka justifies saying that she has not tried to imitate the boxer on screen but instead the main focus was on representing her spirit and personality. She further adds that she doesn't have similar face structure but she has given her blood and soul for this film. Priyanka Chopra's extreme hardwork and dedication is obvious from the trailers of the movie and we can't wait to watch PeeCee show her grit and pack some punches. 'Mary Kom' is one of the most awaited movies of the year and a lot is expected from the talented Priyanka Chopra.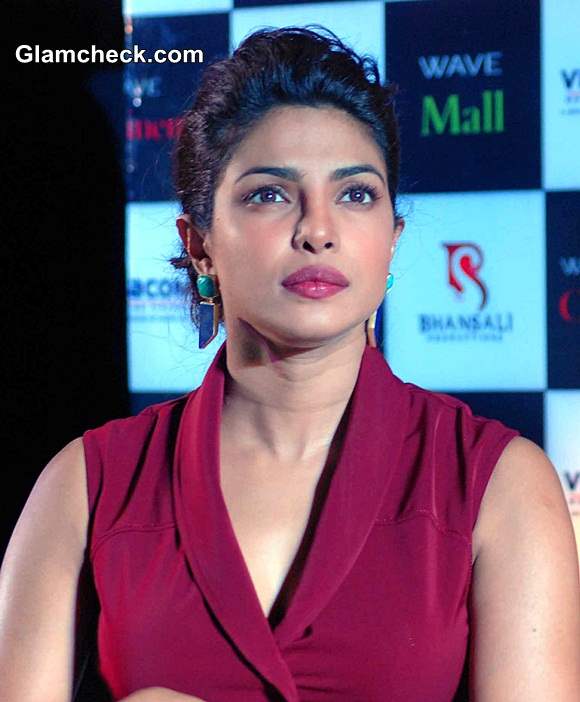 Priyanka Chopra 2014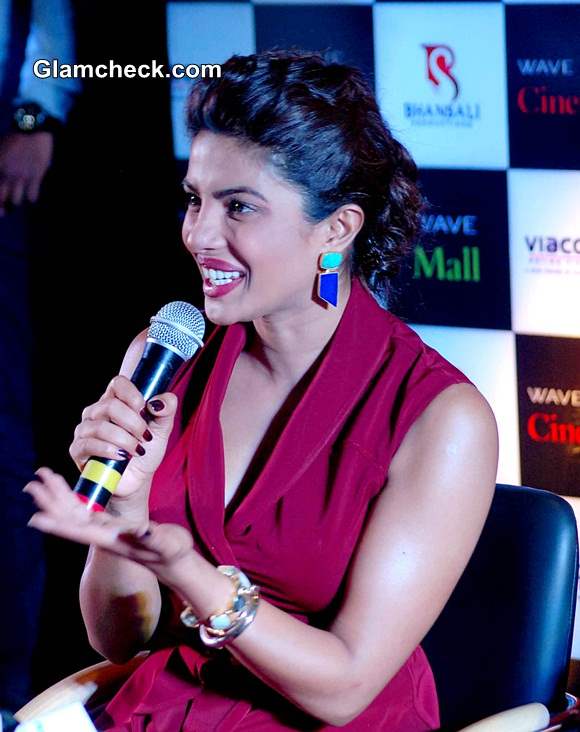 Priyanka Chopra during Mary Kom Promotions in Lucknow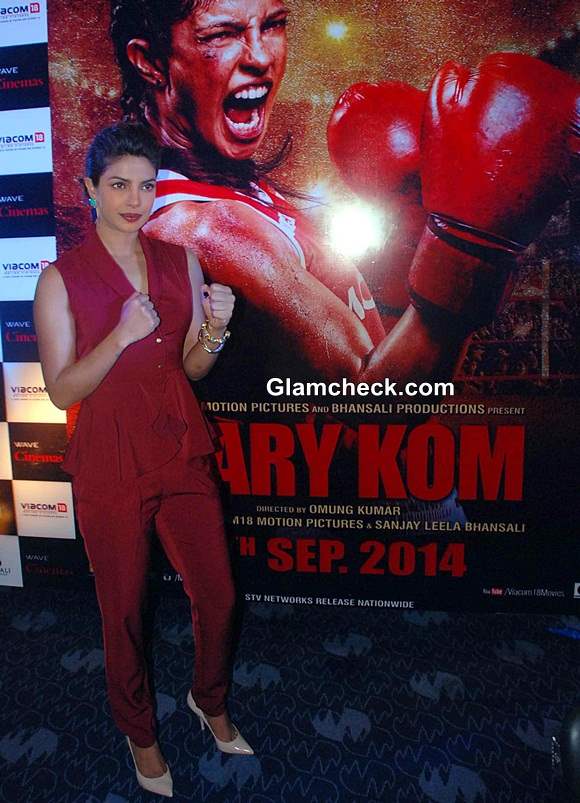 Priyanka Chopras Look during Mary Kom Promotions in Lucknow
Solaris Images