Bollywood veteran actress Sridevi was recently spotted at the special screening of 'Khoobsurat' along with her husband, Boney Kapoor.
The ageless beauty went for the neutral nude look for the event. Neutral nudes, as we all know, run a risk of making one look too pale and washed out. Our guess, Sridevi decided to take the risk but missed out on the small detailing that is so important to work this look.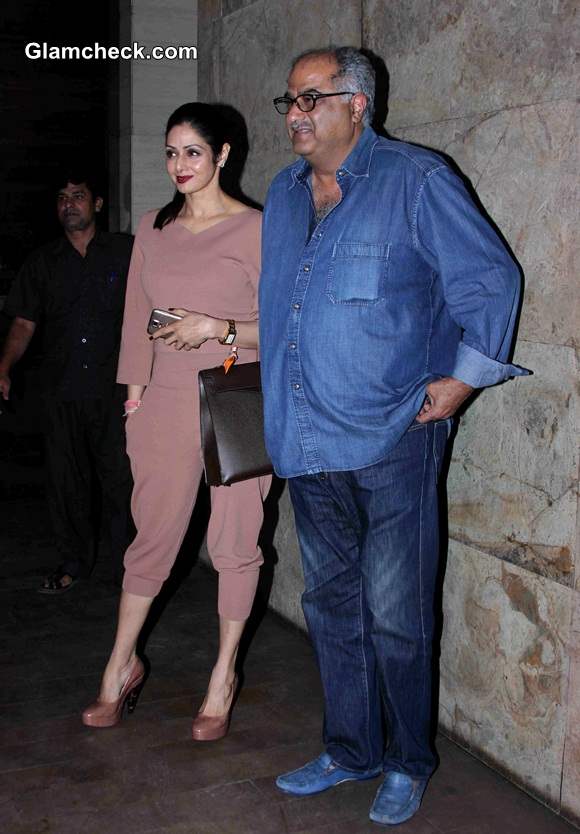 Sridevi and Boney Kapoor at the special screening of film Khoobsurat
The matching pinkish-beige top, trousers and shoes are desperately in need for a dash of color or metallic detailing to break its monotone look. A brown briefcase bag can hardly be considered an accessory for this look.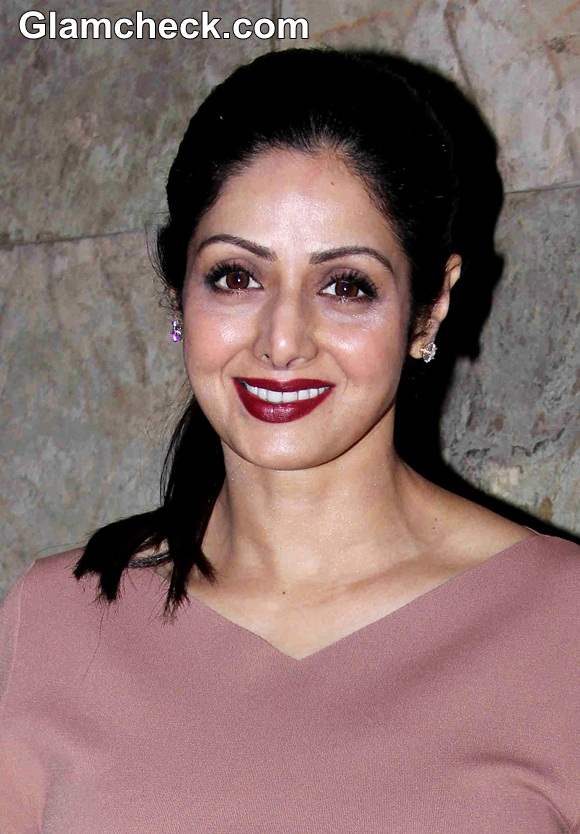 Sridevi 2014
To top it all, the makeup is garish; shiny face with that careless under-eye concealing doesn't look good. Time and again, a lot of celebs make this mistake of not checking their makeup in proper light. Those heavy concealer and foundation that are used to create a flawless face tend to give a weird effect under the influence of bright camera flash lights. The same oops moment happened to SriDevi. To top it all, the dark plum lips combined with the overall neutral nude, made her look quite sick and pale.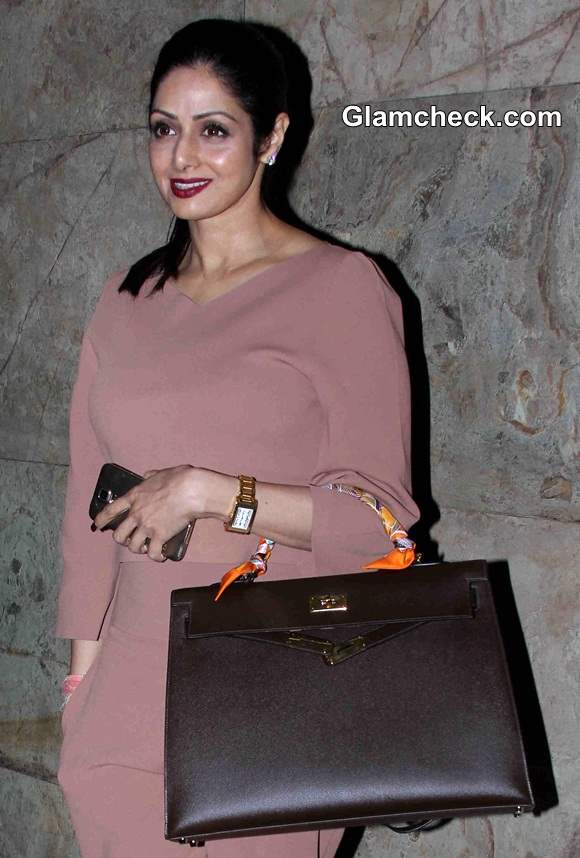 Sridevi 2014 at the special screening of film Khoobsurat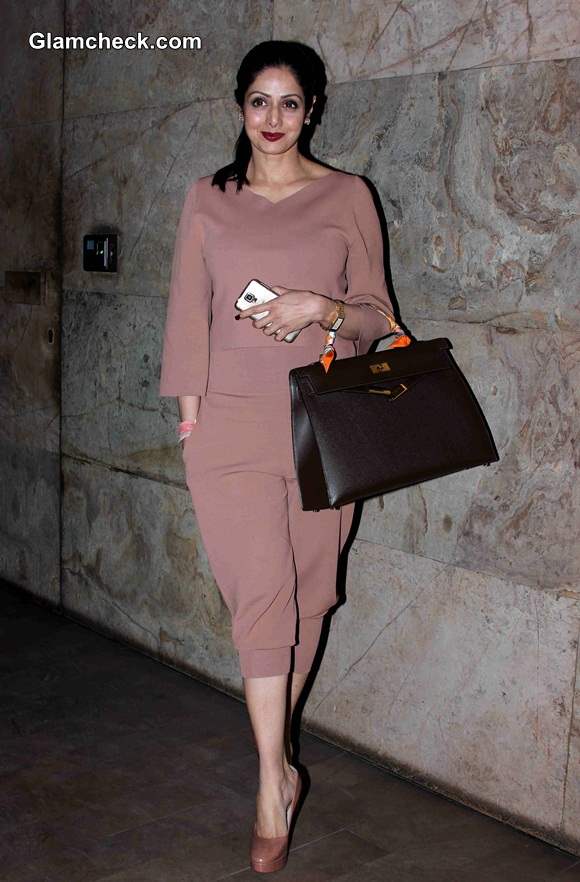 Sridevi 2014 pics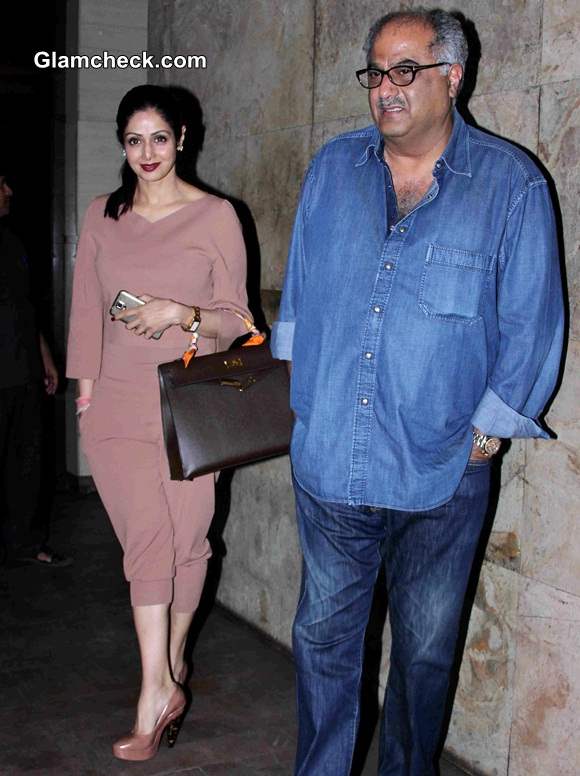 Sridevi and Boney Kapoor 2014
Solaris Images