The multi talented Ayushmann Khurrana launched his new single 'Mittin di Khushboo' in Mumbai on October 8, 2014. Helping him unveil his latest single was the beautiful Huma Qureshi. A romantic track, Mitti Di Khushboo is about first love, nostalgia and home coming.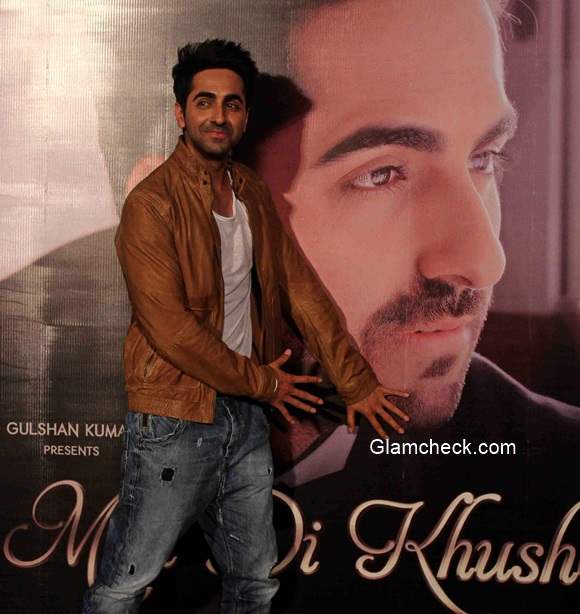 Ayushmann Khurrana unveils his new single Mitti di Khushboo
Ayushmann Khurrana also sang a few lines of this song at the event and kept the crowd enthralled. Always well turned out, the actor opted for a smart casual look in ripped denims, basic white t-shirt, black sneakers and brown jacket. When it comes to fashion and Ayushmann Khurrana, we have absolutely no complains.
The surprise was Huma Qureshi's chic look in Zara separates. A smart printed white tee, pleated black leather skirt and grey pumps completed her cute ensemble. Her hair was pulled back into a neat pony tail. We love how this pretty actress always manages to get her make-up right; a hint of black eyeliner and pink lips completed her flawless make-up. Speaking at the launch event, she described Mitti di Khushboo, "The song is about bitter sweet memories. Like there is love but somewhere it feels incomplete; it always takes you back to that memory lane."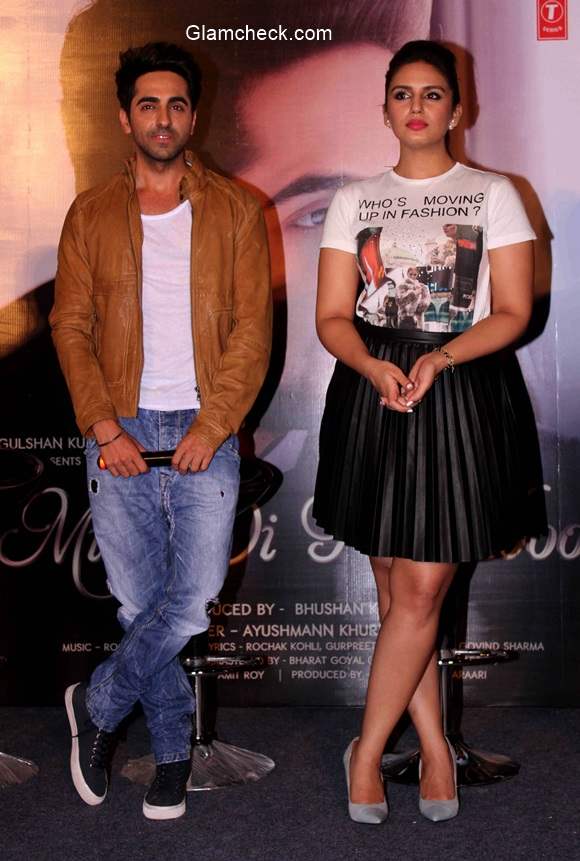 Ayushmann Khurrana unveils his new single Mitti di Khushboo along with Huma Qureshi
Both the actors were seen supported and praising each other at the event. Ayushmann praised the actress for her acting skills and stunning looks while Huma complimented the actor on his singing skills and also interestingly his fashion choice.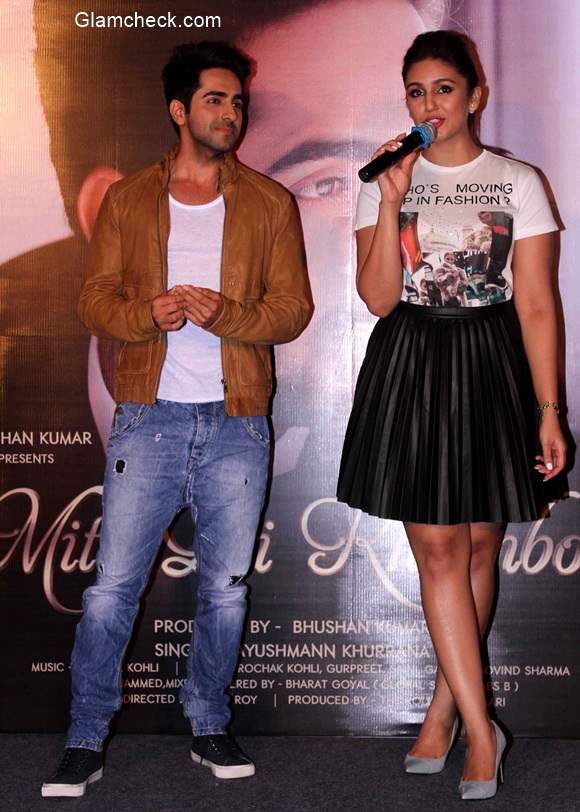 Ayushmann Khurrana unveils his new single Mitti di Khushboo with Huma Qureshi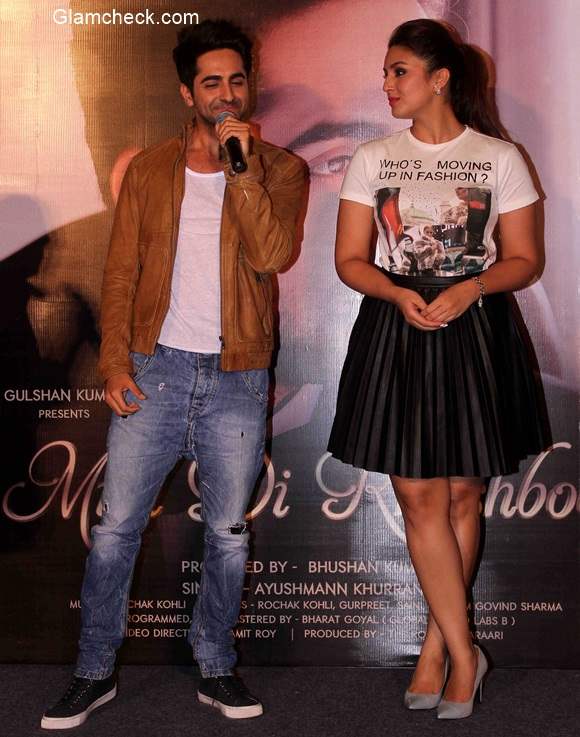 Ayushmann Khurrana unveils new single Mitti di Khushboo with Huma Qureshi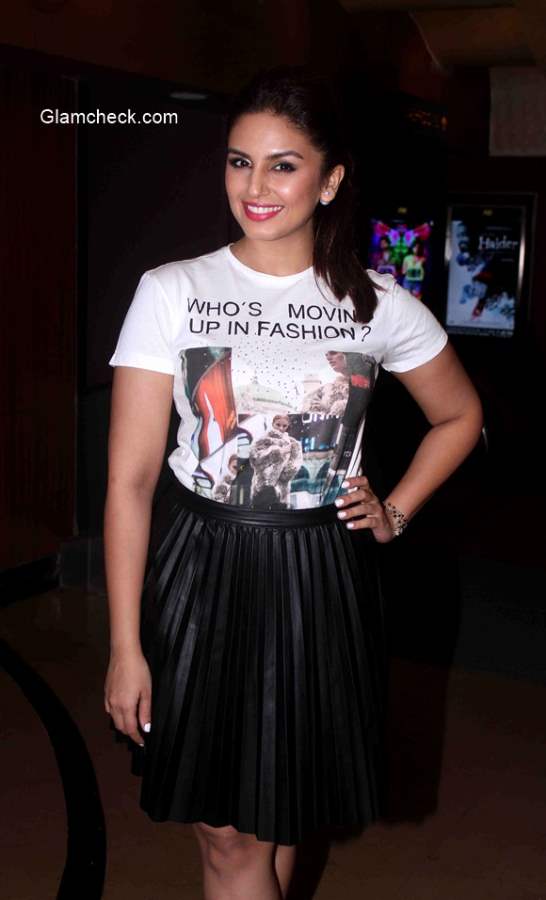 Huma Qureshi 2014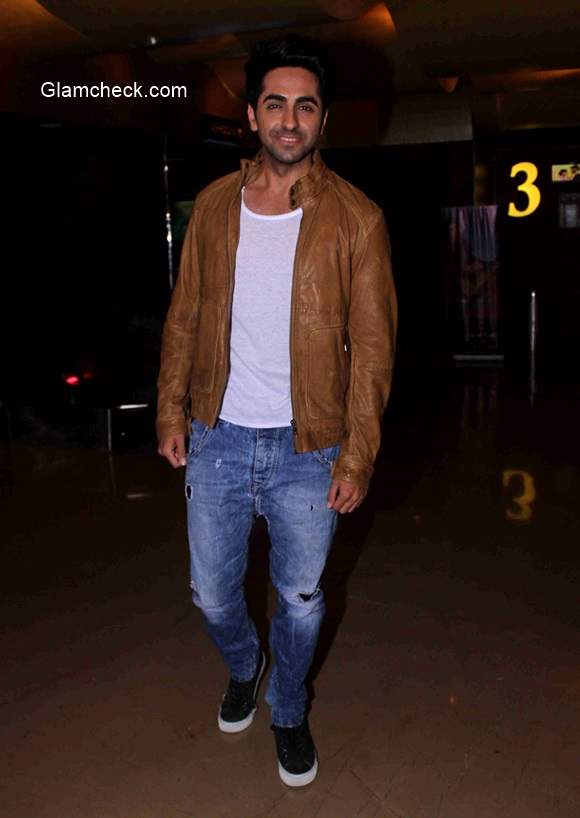 Ayushmann Khurrana 2014
Solaris Images