This year's Diwali bash hosted by Amitabh Bachchan on 23rd October in Mumbai, was as expected, attended by the who's who of the Bollywood industry. And celebs turned up in their best festive look of the season.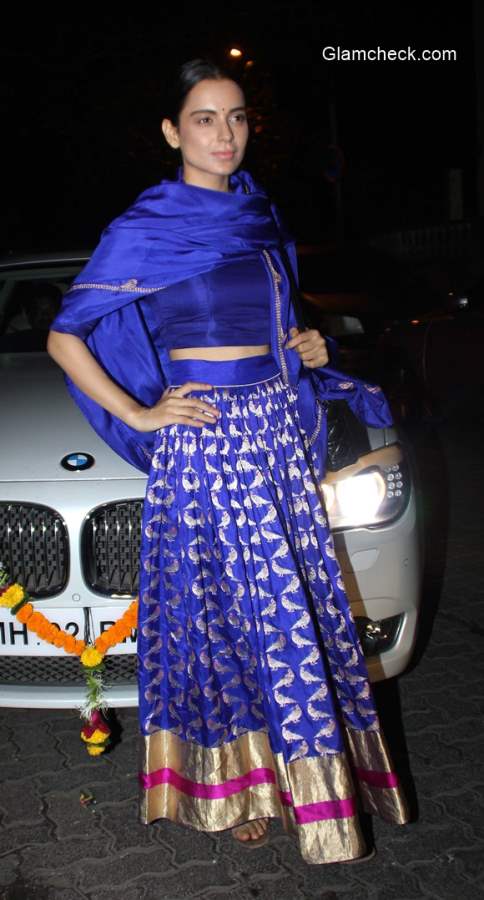 Kangana Ranaut in Sanjay Garg for Amitabh Bachchans Diwali party
Kangana Ranaut was spotted in a gorgeous blue lehenga by designer Sanjay Garg. We love Kangana's choice of attire but we can't really figure out why she went so conservatively severe with her styling.
She decided on bare nude make-up, strict centre-parted hair, flat sandals and a black mini Dior handbag. An occasion as such demands a more colorful and festive look; even a gorgeous lip color would have been such a savior.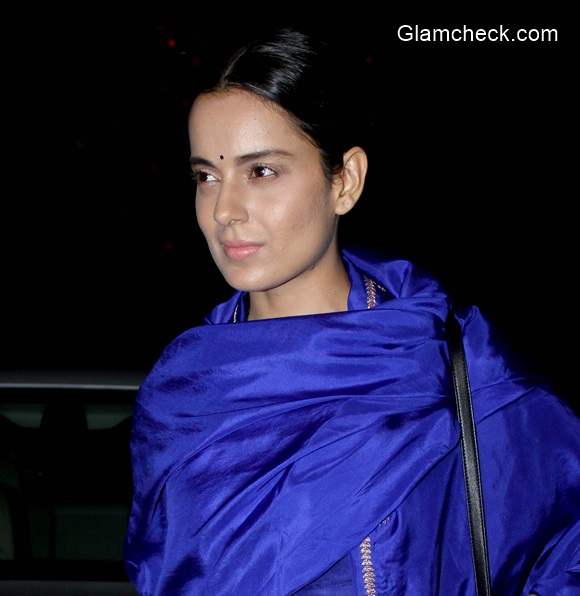 Kangana Ranaut 2014
To top it off, she opted for a no accessory / jewellery look. There could be another story behind her decision to wrap the dupatta/shawl around herself like that, but we expect better from a fashion forward girl like her. Sigh! Love the lehenga though.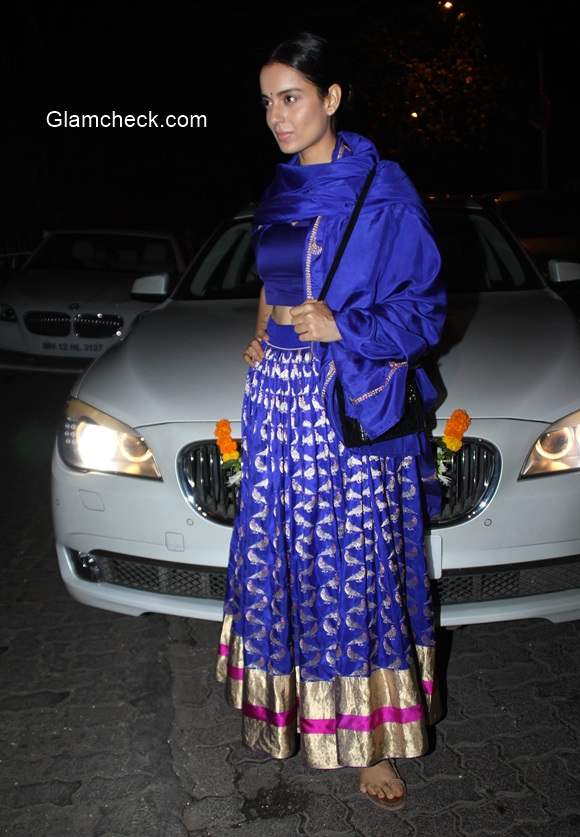 Kangana Ranaut in Sanjay Garg Lehenga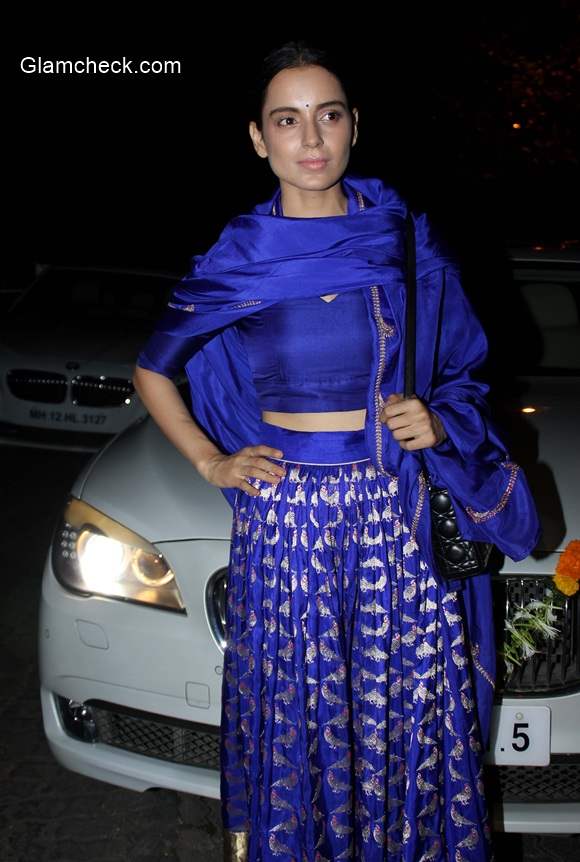 Kangana Ranaut in Sanjay Garg Blue Lehenga at Amitabh Bachchan Diwali party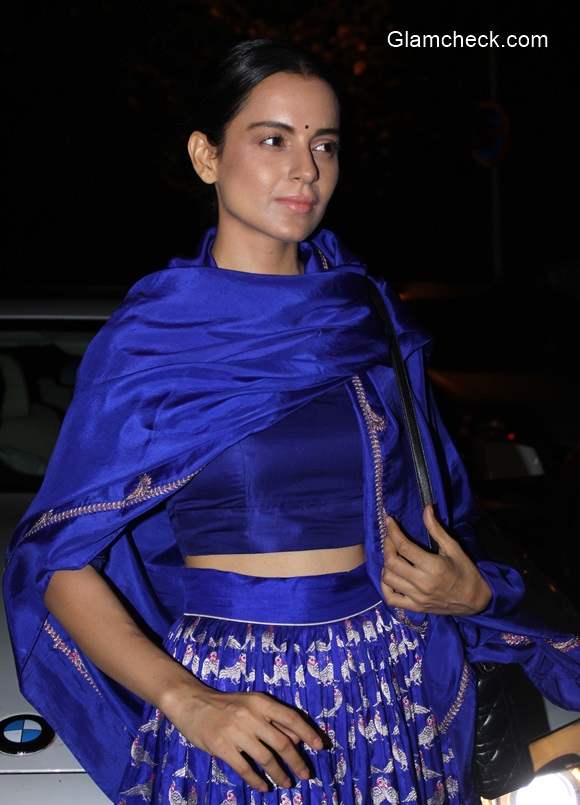 Kangana Ranaut in Sanjay Garg Blue Lehenga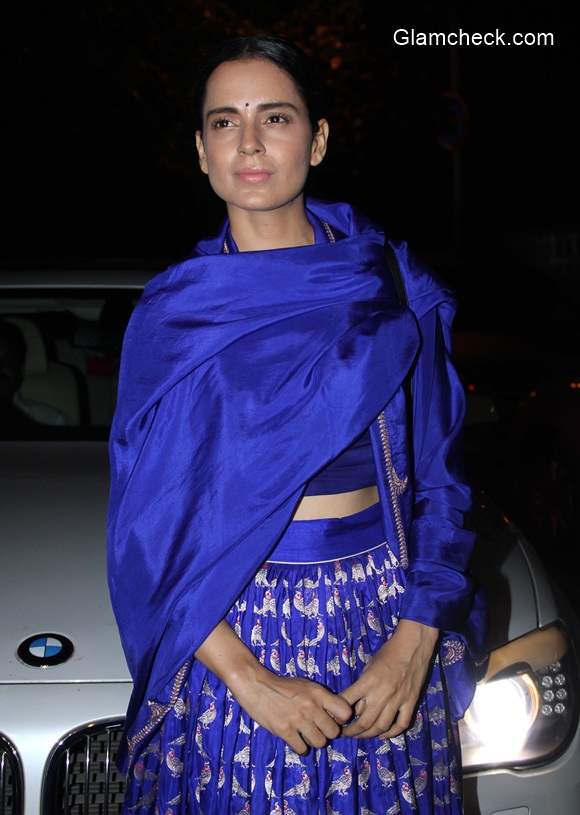 Kangana Ranaut in Sanjay Garg Blue Lehenga
Solaris Images