Actors Randeep Hooda and Nandana Sen, the lead actors of Rang Rasiya were present at a press conference for the film along with filmmaker Ketan Mehta in Mumbai on 28th October, 2014.
During the event, Randeep Hooda looked his usual suave and charming self, dressed in a smart polo shirt and blue trousers which he paired with stylish red sneakers.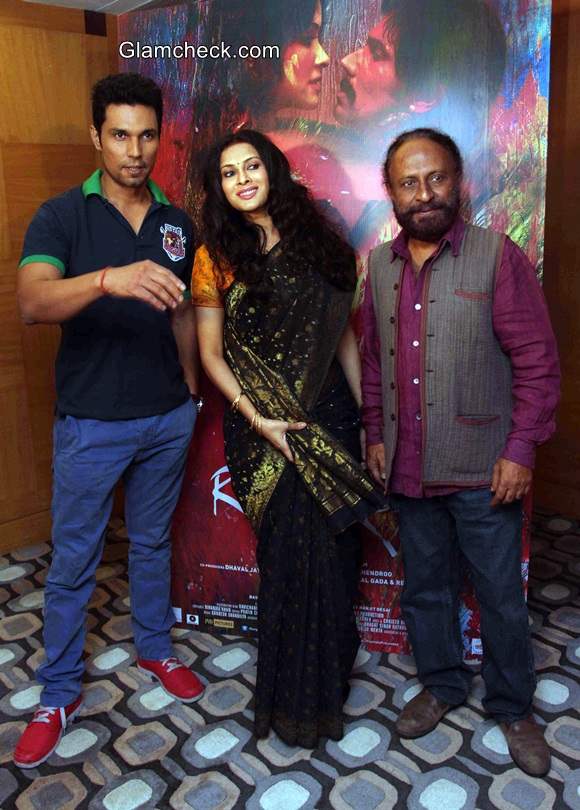 Press conference of film Rang Rasiya
The handsome actor essays the role of Raja Ravi Varma in the movie. He plays the role in two phases, first as a 60 year old and then as a 20 year old. Hooda was required to learn the basics of painting for his role as the famous artist.
The lead actress of the film, the beautiful Nandana Sen chose to dress herself in a black saree with gold detailing paired with orange blouse for the press event.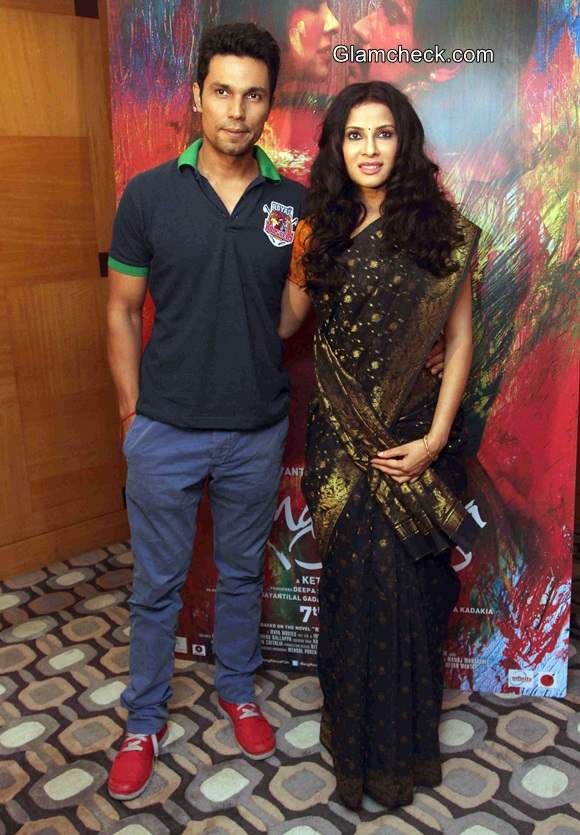 Randeep and Nandana at the press conference of film Rang Rasiya
The artist's muse Sugandha is played by Nandana Sen. On his choice of actress Nandana Sen, Ketan Mehta said, "To me, she was the perfect woman to play the muse of an artist who sparked off debates about censorship of art. She has that child-woman quality, which was so much a part of Sugandha's personality."
Based on the life and times of 19th century painter Raja Ravi Verma, 'Rang Rasiya' is an adaptation of a Marathi writer Ranjit Desai's biographical novel Raja Ravi Varma. 
The cast of Rang Rasiya also plans to promote awareness and raise funds for the noble cause of eye donations. The team aims to raise funds for two upcoming eye banks, one in association with Lotus Eye Hospital, Mumbai and another in association with Bhuvneshwari Madharai's Ashram, Rishikesh. Randeep Hooda, Nandana Sen Ketan Mehta will attend a special screening of the film and a musical concert. 
'Rang Rasiya' is set to hit threatres on November 7 this year.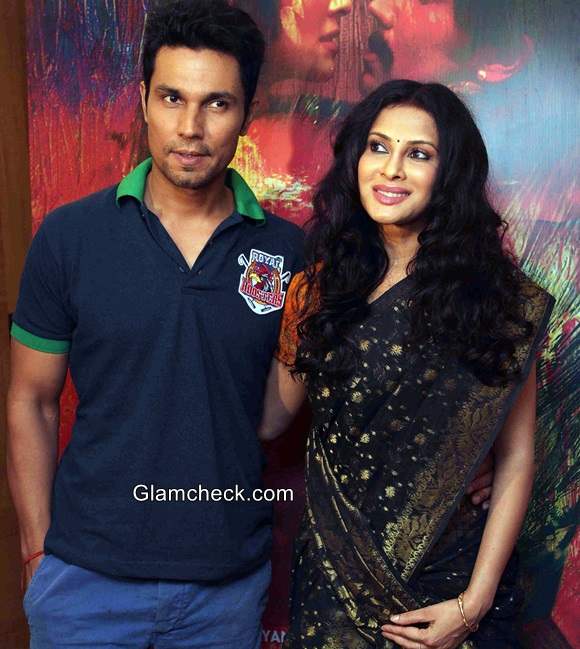 Press conference of Rang Rasiya
Solaris Images