Bollywood actor Rakhi Sawant donned her politician cap as she shunned her bling clothes and OTT make up to go on a day long hunger strike in Mumbai on 6th November, 2014. Representing the Republican Party and the Women's wing, Rakhi Sawant and team staged the protest against the brutal killings of a Dalit family at Jawkhede Khalsa village in the Ahmednagar district of Maharashtra.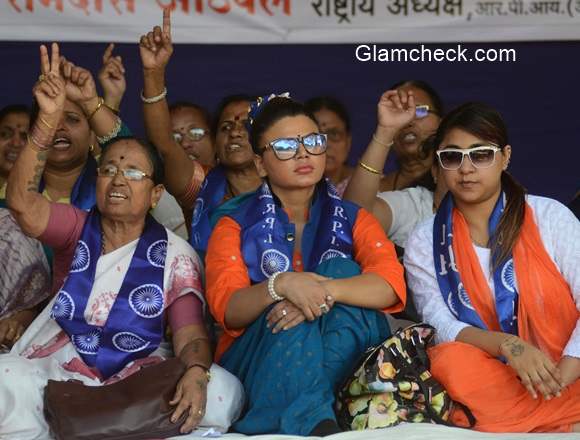 Rakhi Sawant goes on a hunger strike to protest against the brutal murder of a Dalit family in Maharastra
The brutal murders took place on the night of October 20, 2014, where three members of a Dalit family was killed, one of them decapitated and dumped into a village well.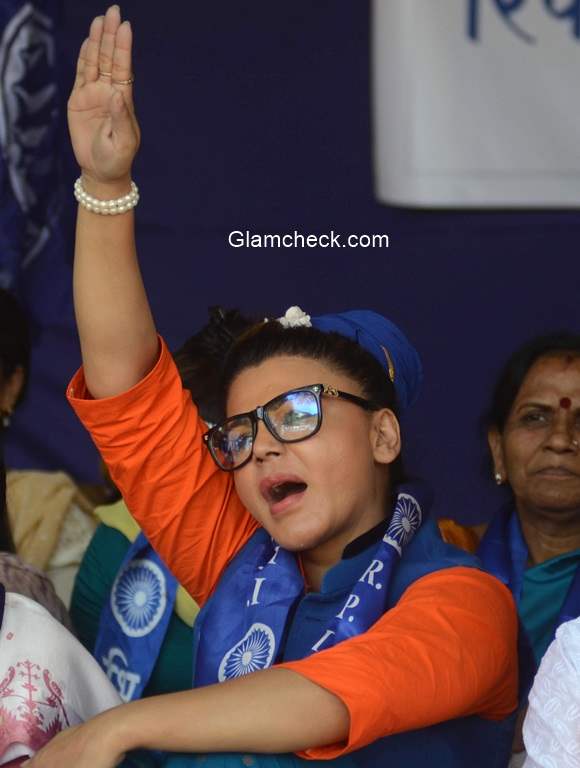 Rakhi Sawant goes on a hunger strike 2014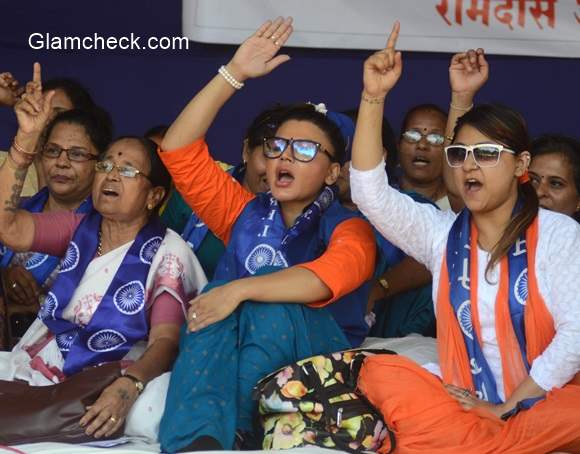 Rakhi Sawant on a hunger strike to protest against murder of a Dalit family in Maharastra
Solaris Images