The launch of the of The English Manner Finishing and Style Academy- A Wasan Knowledge Hub in Mumbai, India on December 1, 2014 saw the graceful presence of India's former Miss Universe Sushmita Sen who is known for her eloquent etiquette an charming social presence as much for her beauty.
Dressed in a sheer black dress accessorized with gold toned pumps and matching gold jewelleries, Sushmita personified style and elegance.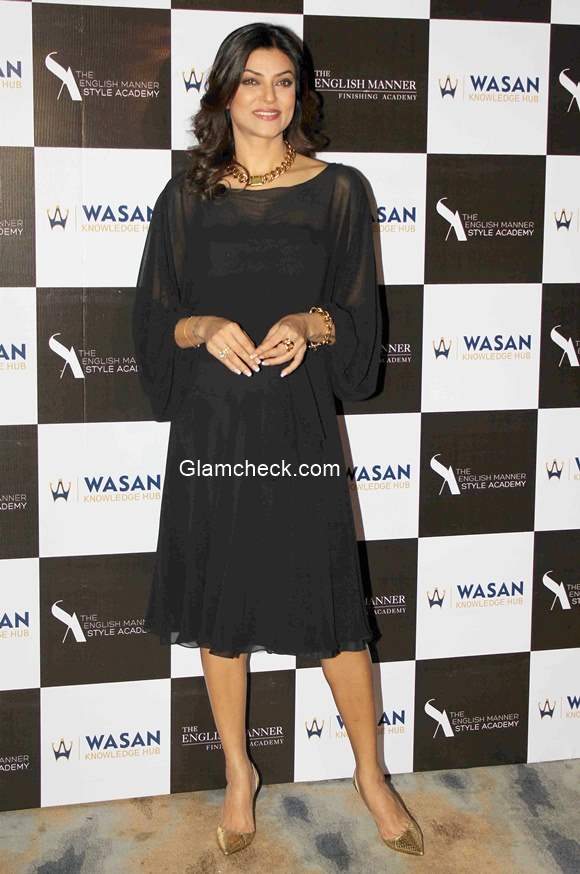 Sushmita Sen at the launch of the English Manner Finishing and Style Academy
Speaking to the media on the launch occasion of the Finishing and Style academy, Sushmita charmed the audience present with her warm and heartfelt speech. Taking examples from her personal life, Sushmita emphasized for the need to gain knowledge on social etiquette and went back to a young age when she was just but 18 years of age. She cited her first trip to the United States just after winning the Miss Universe title, a time when she could communicate mostly in Hindi with a little English, language proved a barrier and she had to make her first public appearance as a State and Presidential guest in Mexico City. Sushmita opened up about her experience which she considered to be a disaster.
Sushmita expressed that manners n ettiquites and going to a finishing school has less to do about being presentable to the world but more about your own level of confidence and about how you want the world to perceive you.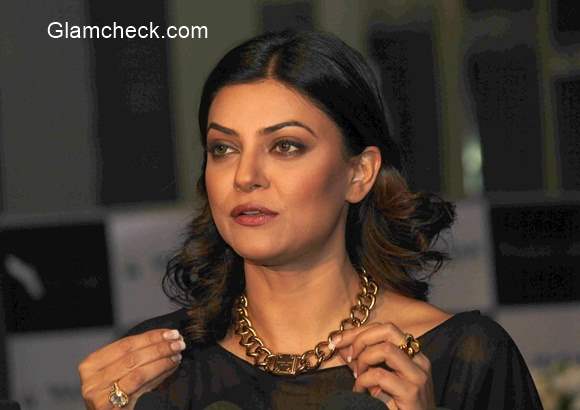 Sushmita Sen 2014
Sushmita highlighted the need to have knowledge on social mannerism not only for corporate women but also for housewives who form a huge section of the Indian society. As Sushmita puts it, when you have the knowledge, life presents you with opportunities when you'll get to use them.
She quoted a saying from her father wherein he taught her that people will forget where you came from, your name and your job but they will always remember how you make them feel.
The English Manner in partnership with the well established Wasan Corporation, launched the English Manner Finishing Academy, part of the Wasan Knowldege Hub in Mumbai. The academy offers training on all matters related to etiquette, offering courses under three categories: schools, business and Ladies.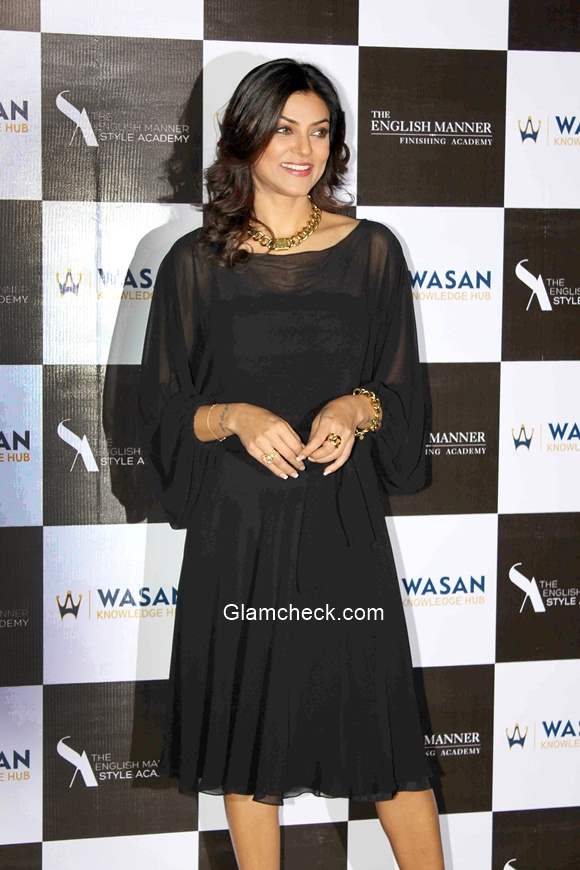 Sushmita Sen in Black Dress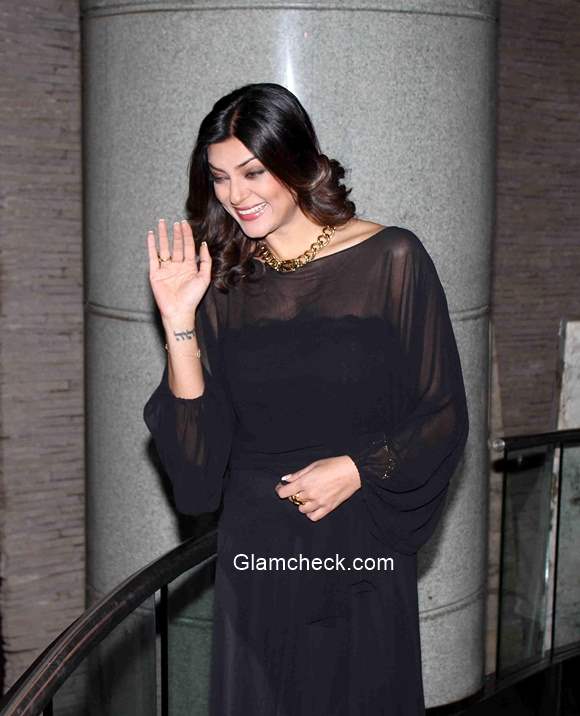 Sushmita Sen at the launch of the English Manner Finishing Style Academy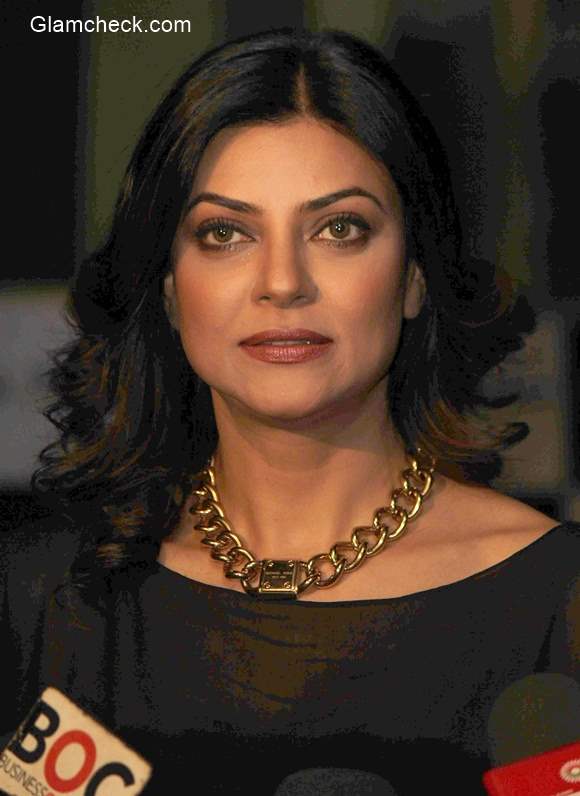 Sushmita Sen Makeup
Solaris Images