Daisy Shah chose a colourful gown by her favourite designer and close friend Rohit Verma for her red carpet appearance during the Lions Gold Awards 2015 held in Mumbai on 6 January, 2015.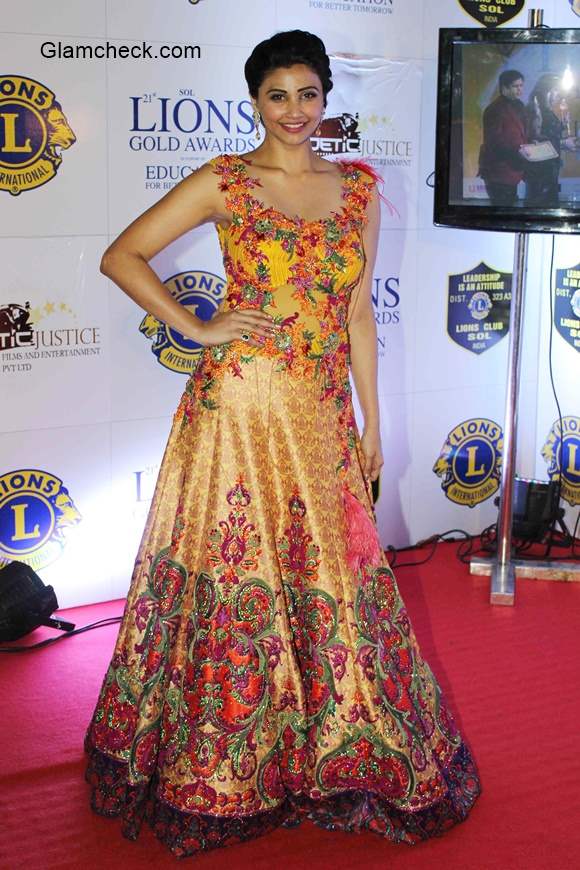 Daisy Shah in Rohit Verma during the Lions Gold Awards 2015
Yellow bodice and gold skirt featuring overall heavy floral embroidery and finished off with a red feather back detailing, definitely not an easy look to carry off. But Daisy managed to pull off the gown with elegance and she looked quite lovely. She opted for a neat up-do and earrings for accessories leaving all other accessories to a bare minimum.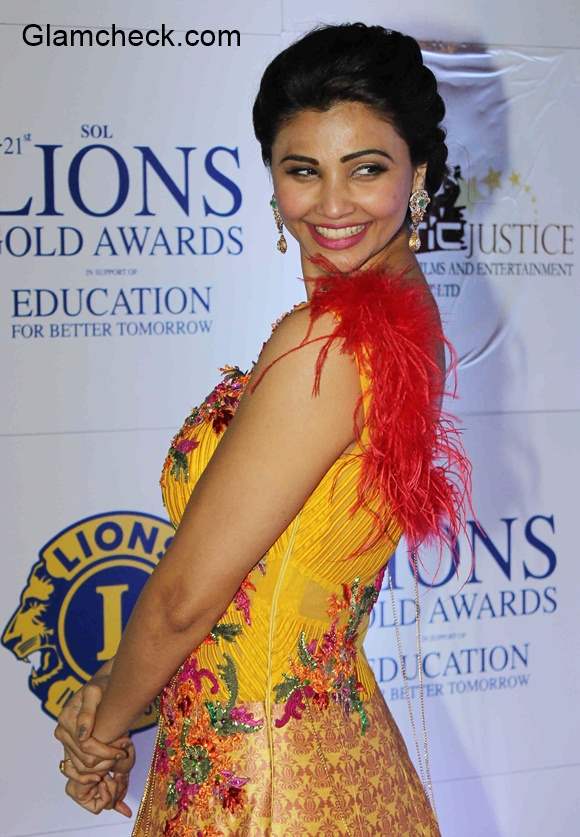 Daisy Shah at the Lions Gold Awards 2015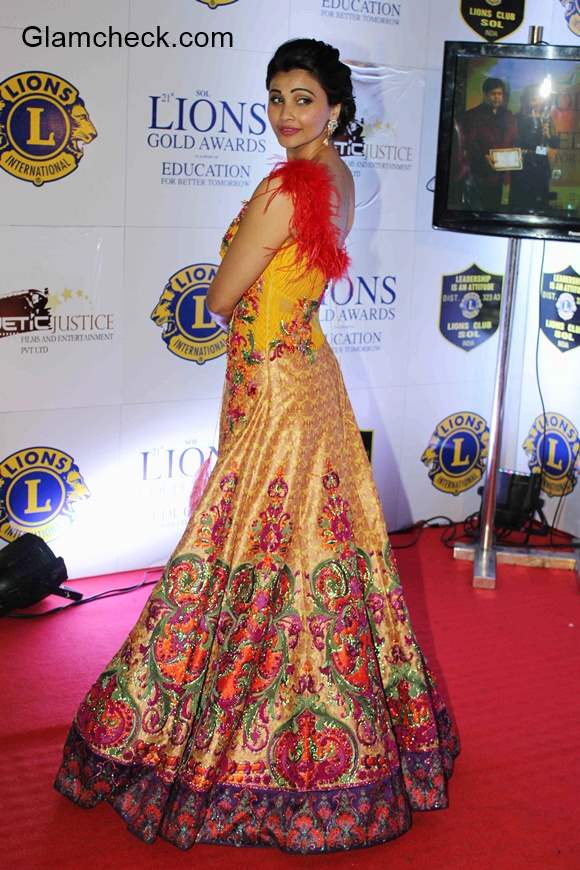 Daisy Shah at Lions Gold Awards 2015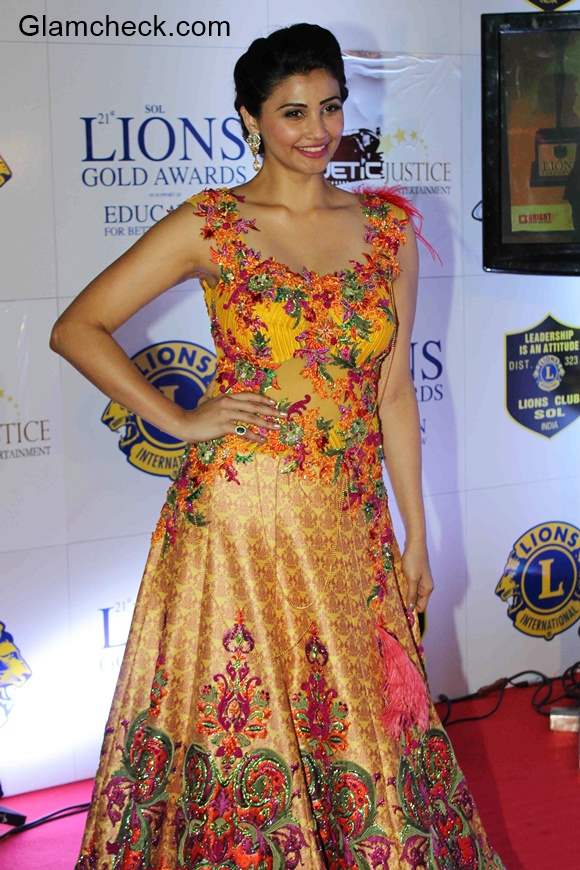 Daisy Shah in Rohit Verma outfit at the Lions Gold Awards 2015
Solaris Images