It's nice to see celebs in their casual laid back look once in a while. Going the de-glam way, Sonakshi Sinha and Esha Deol were spotted during a special screening of film 'Baby' at Inox cinemas, Mumbai on January 21.
Sonakshi added a denim jacket over her black maxi and finished off with comfy sneakers. While there's nothing much to write about the look, we quite like it especially since we got to see Sonakshi without her heavy make-up. She should don this fresh look more often.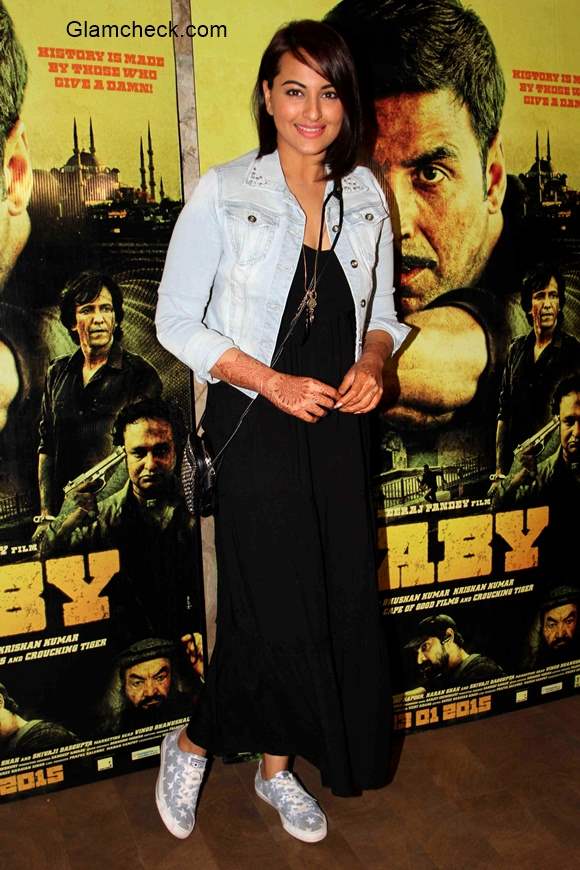 Sonakshi Sinha at the special screening of film Baby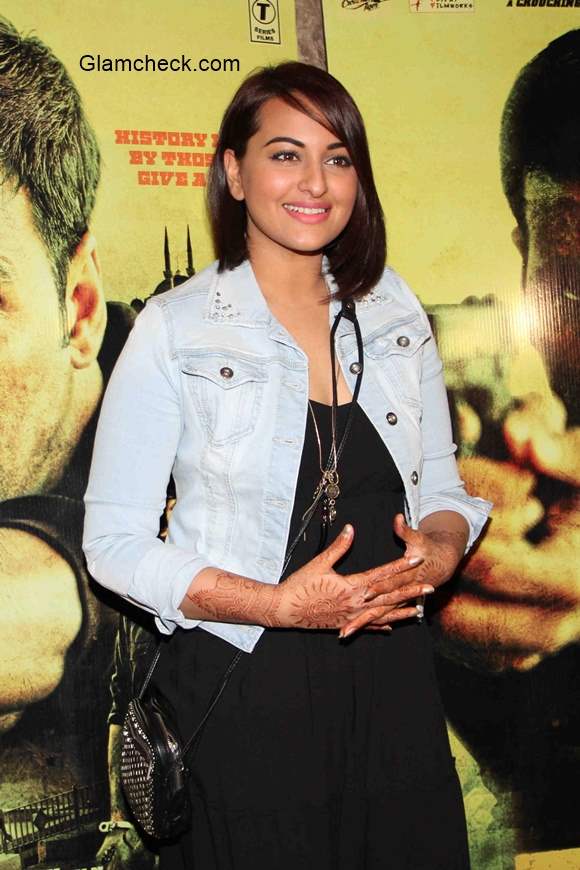 Sonakshi Sinha 2015
Esha Gupta is one who can go from ultra glam to casual effortlessly. She wore a printed Namrata Joshipura skater dress which she paired with brown wedge heels. Light make-up and a high ponytail completed the look.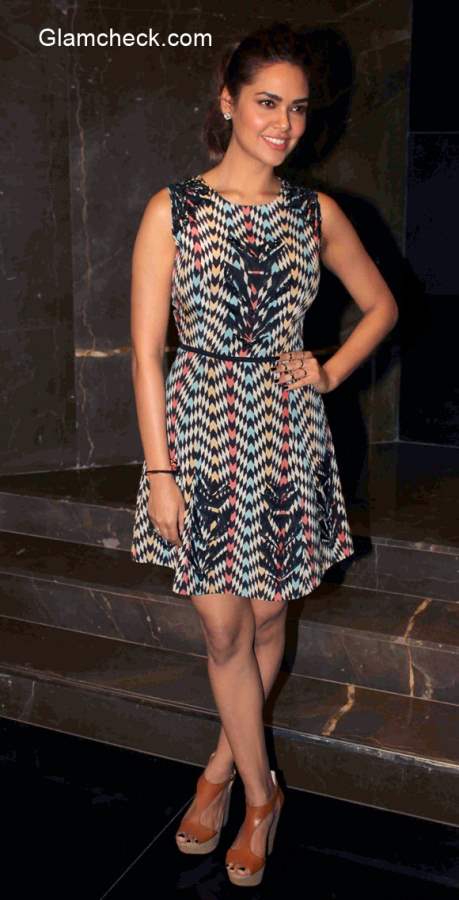 Esha Gupta at the special screening of film Baby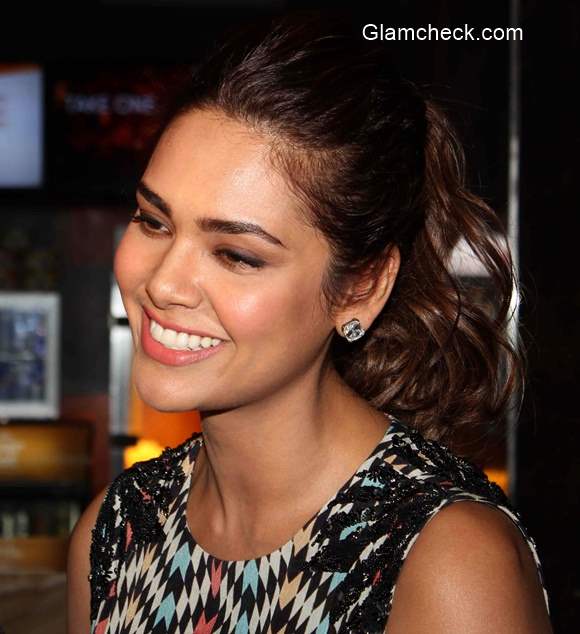 Esha Gupta 2015
The lovely ladies sure enjoyed the movie about which they eagerly tweeted earlier. Sonakshi says it was one of the best thrillers she had seen, that Neeraj Panday is a genius and Akshay is in top form. Esha says it is a heart pounding film and the cast was just brilliant.
Enough said ladies; now we'll definitely have to watch 'Baby'.
Solaris Images