Dressed in a lovely body hugging Amit Aggarwal two-piece dress which showed off her svelte figure, Jacqueline Fernandez launched Scholl's Velvet Smooth Express Pedi in Mumbai. She matched up the look with black pumps, white wrist watch and a striking pair of earrings. Just love how the geometric patterned dress compliments Jacqueline. Gorgeous!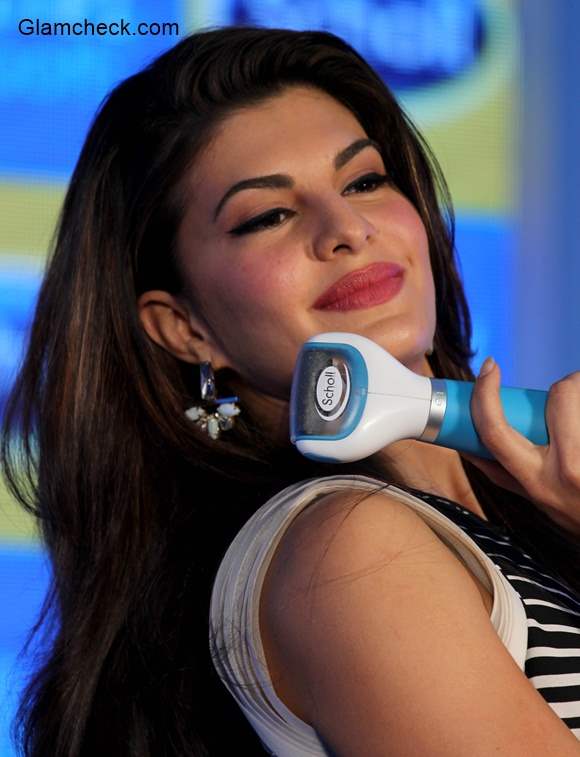 Jacqueline Fernandes launches Scholl's latest Velvet Smooth Express Pedi
Scholl's new line of pedicure, the Velvet Smooth Express Pedi is an electronic foot file for the busy, on the go women. It was launched in Mumbai, India on January 22, 2015 by Scholl's new ambassador, Jacqueline. The foot file features microlumina roller head which has a gentle rotating motion that is soft on the feet and yet effectively removes tough calluses, thereby eliminating the trouble of lining up for a parlour treatment.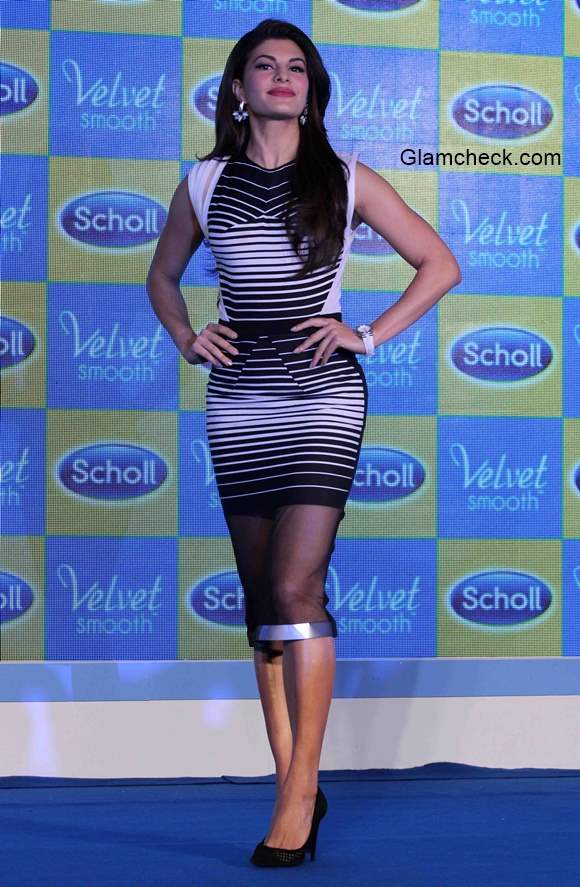 Jacqueline Fernandes 2015
Speaking to the media, Jacqueline shared how she, like every other girl, loves the experience of a luxurious pedicure. Beautiful feet are coveted by women everywhere, especially if they want to look best in their pair of strappy heels and flats.
That is so true! Can't wait to try this one out!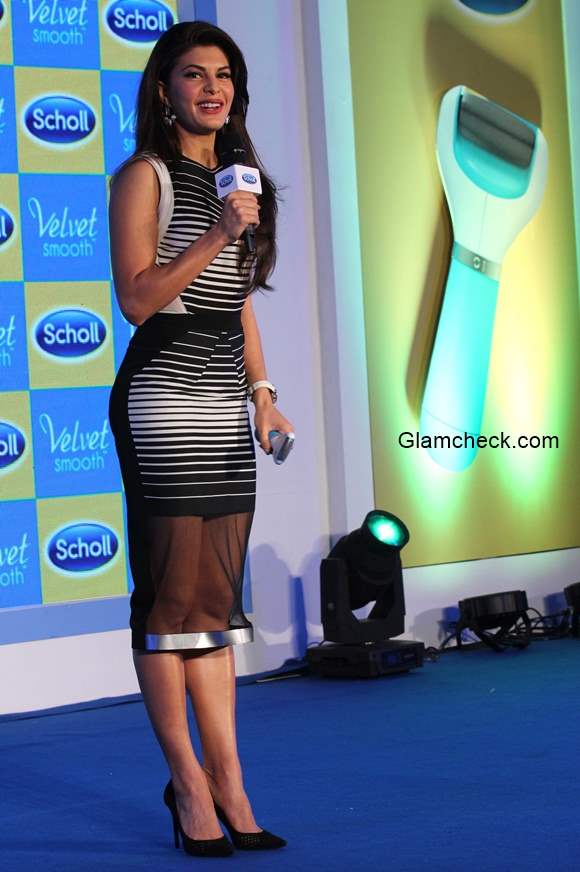 Jacqueline Fernandes launches Scholl latest Velvet Smooth Express Pedi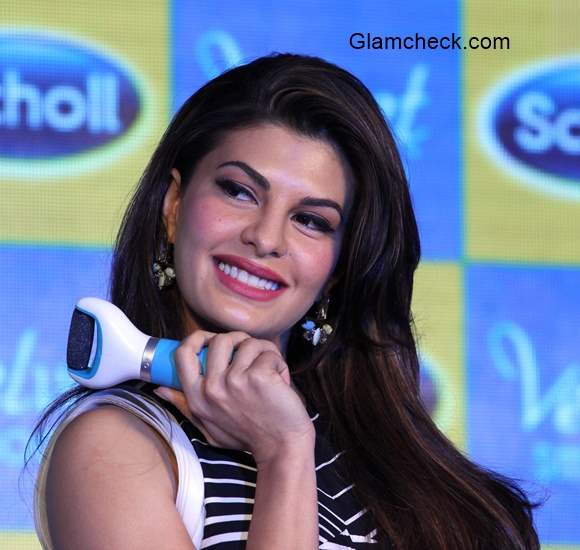 Jacqueline Fernandes at Scholl latest Velvet Smooth Express Pedi launch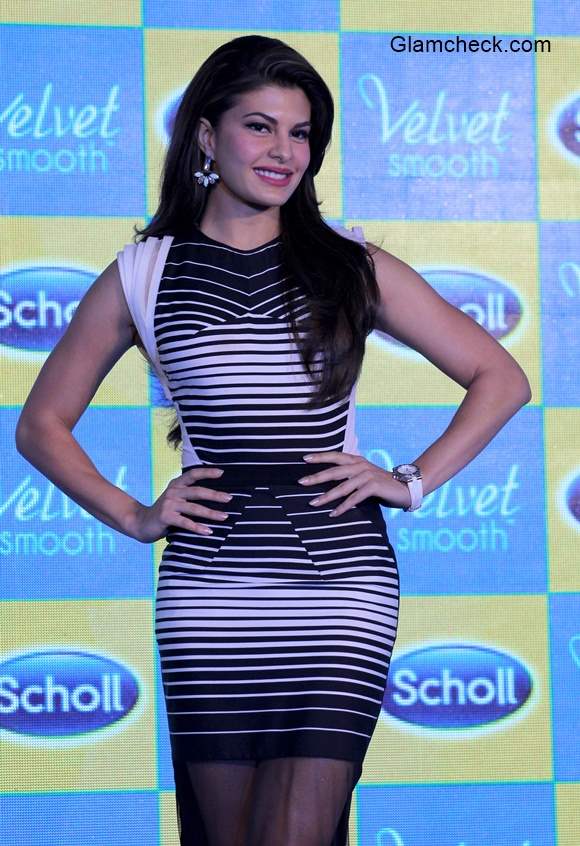 Jacqueline Fernandes 2015 pic
Solaris Images