The recent store launch of fashion designer Anjali Jain saw the attendance of well known Bollywood actress Karishma Kapoor. The pretty actress came out in support of the designer dressed in one of her creation. It was a solid black jumpsuit featuring mirror work embroidered Nehru collar. The jumpsuit was paired with matching fully embroidered jacket. There's nothing wrong with the look except that the front zipper on the jumpsuit appeared a tad awkward.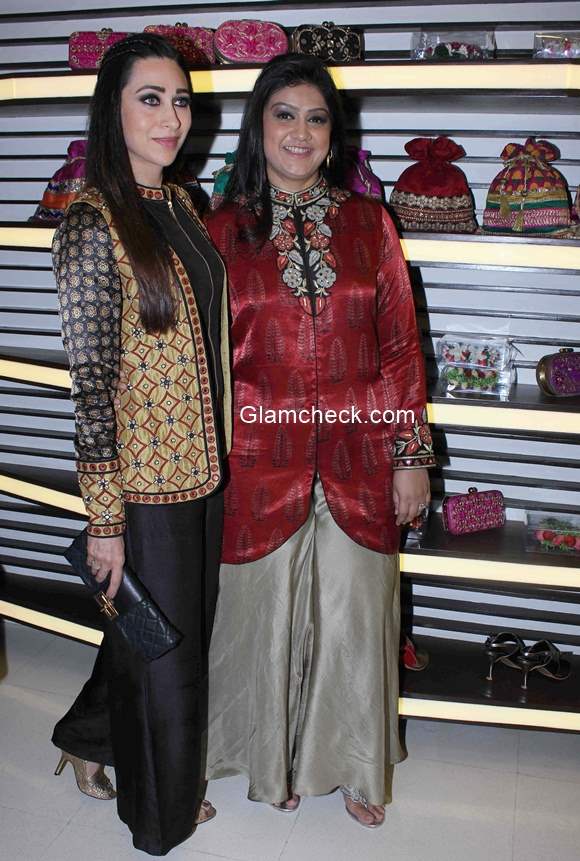 Karisma Kapoor at designer Anjali Jain's store launch
But the overall look was quite lovely thanks to Karishma's top notch styling, especially the sleek glossy hair with the tiny front braids. Her look was finished off with a classic Chanel clutch, gold toned heels and her signature dark kohled eyes.
Karishma defined Anjali's collection as very vibrant, contemporary designs with a rich Indian tradition.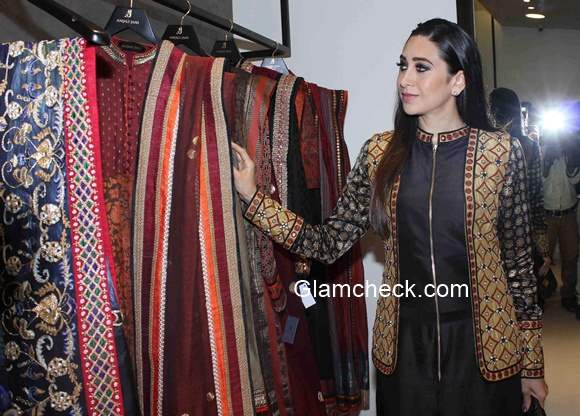 Karisma Kapoor 2015 at designer Anjali Jain's store launch
Anjali Jain is known for her ethnic Indian suits and contemporary designs. Speaking at her flagship store launch in Mumbai on 15th February, Anjali expressed her love for all things classic and timeless. In keeping with this sensibility, her garments have been designed using the beautiful Indian textiles and embroideries along with modern silhouettes. Her new collection, inspired by the 'Rann Utsav' of Kutch, features extensive use of mirror work, thread work and zari embroidery.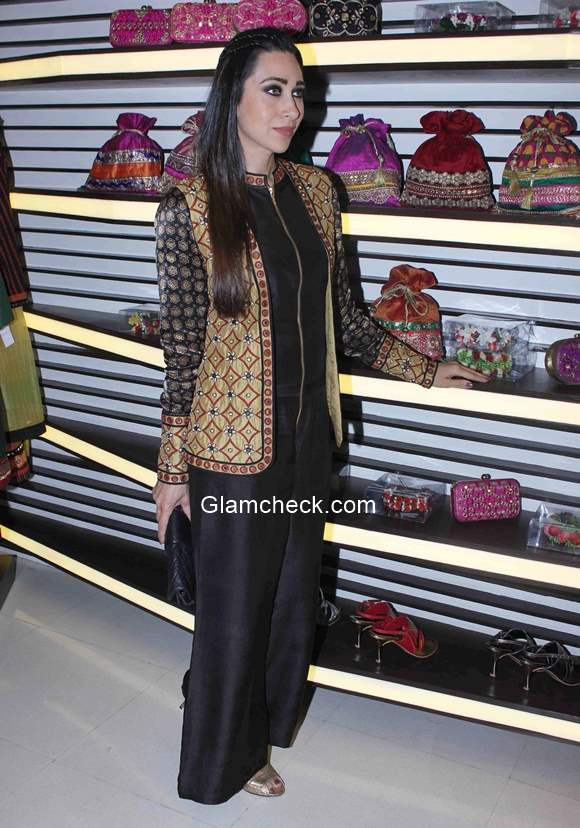 Karisma Kapoor at designer Anjali Jain store launch
Anjali who has worked under the guidance of established designers like Manish Malhotra and Rocky S, also said that she envisions her brand to soon become a one-stop shop for womenswear, menswear, lifestyle and women's accessories including jewelleries.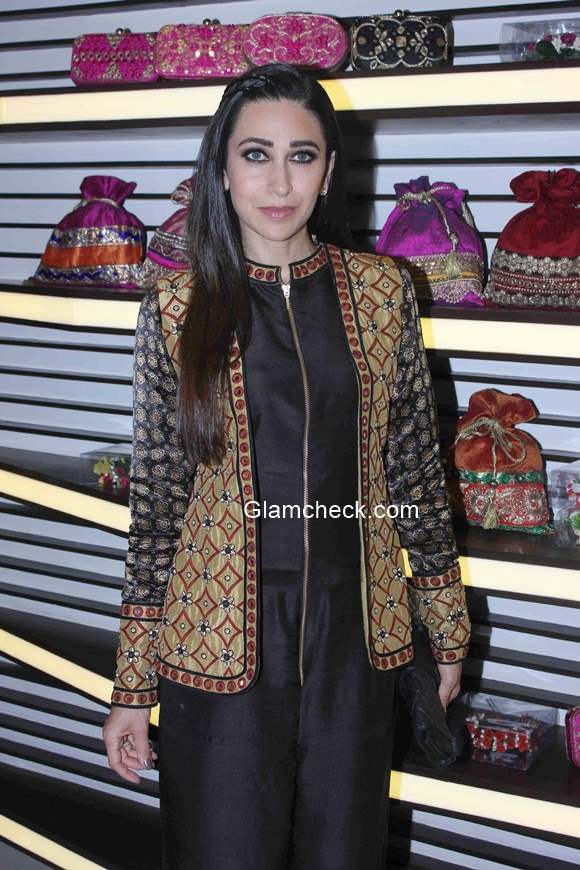 Karisma Kapoor at Anjali Jain's store launch
Solaris Images