They're known as one of the most ideal celeb couples in India, having shared a blissful married life for more than 15 years; that's why it's not surprising when Ariel India chose Arbaaz Khan and Malaika Arora Khan to represent their latest venture, the 'His & Her' pack. The powerhouse couple has joined hands with Ariel to also launch the 'Share the Load' movement.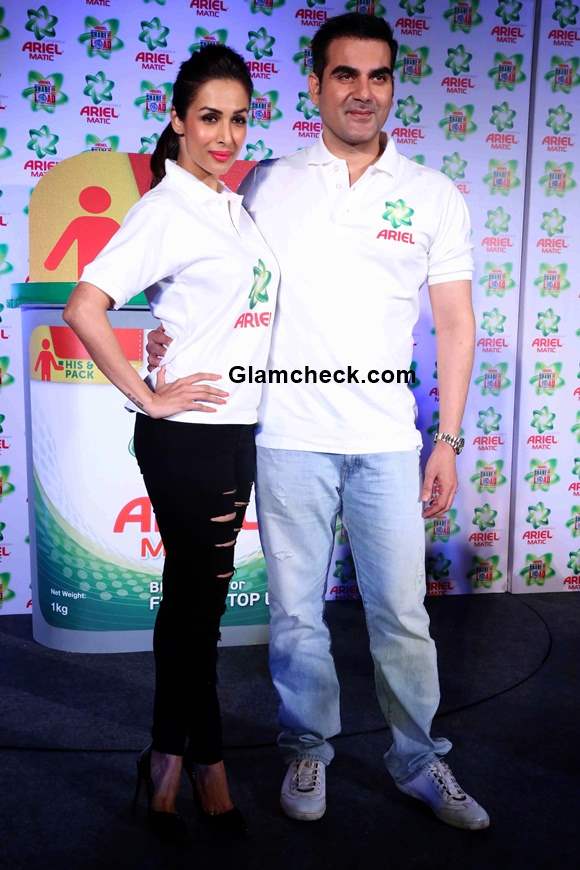 Arbaaz Khan and Malaika Arora Khan
Arbaaz and Malaika both sported the brand's white shirt as they unveiled Ariel's latest innovative pack in New Delhi on March 11, 2015. The Dabaang filmmaker kept it casual with a pair of light blue distressed jeans and white sneakers.
Malaika paired her white shirt with ripped skinnies and black Louboutin pumps. A high ponytail and bright lips completed the look. It's baffling how Malaika can make even this Ariel logo shirt look hot.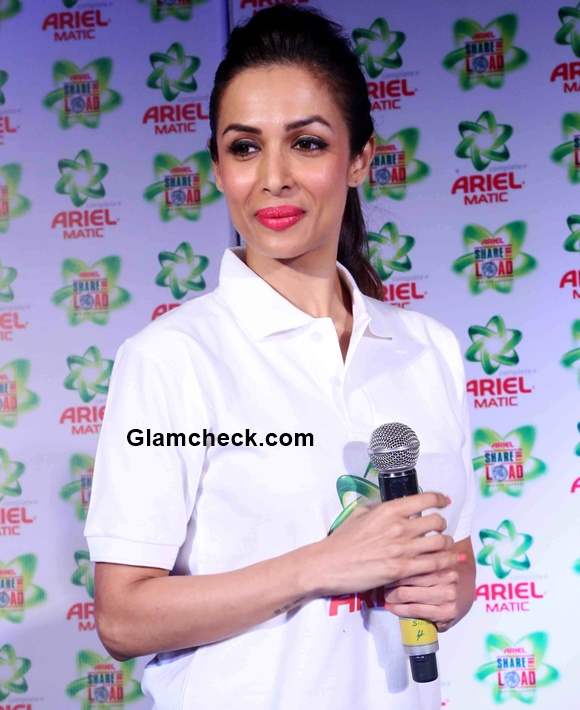 Malaika Arora Khan at the launch of Ariel His Her pack
Speaking on the product launch, Arbaaz shared his firm belief that equality within the household is important for a happy marriage, a reason why he and Malaika made it a point to split the house work. What's even better is that these together moments make for cherished quality time with each other. He urged men across the country to pledge to Share the Load for a happier household. (Men take note!)
His wife Malaika further added, equal responsibilities are the key to managing household. She laid proof to Arbaaz's helping hand as she pointed out that they always take turns with all the chores and sharing these responsibilities have given them quality time together, even with their hectic schedules. She hopes men across the country will be encouraged to join the movement.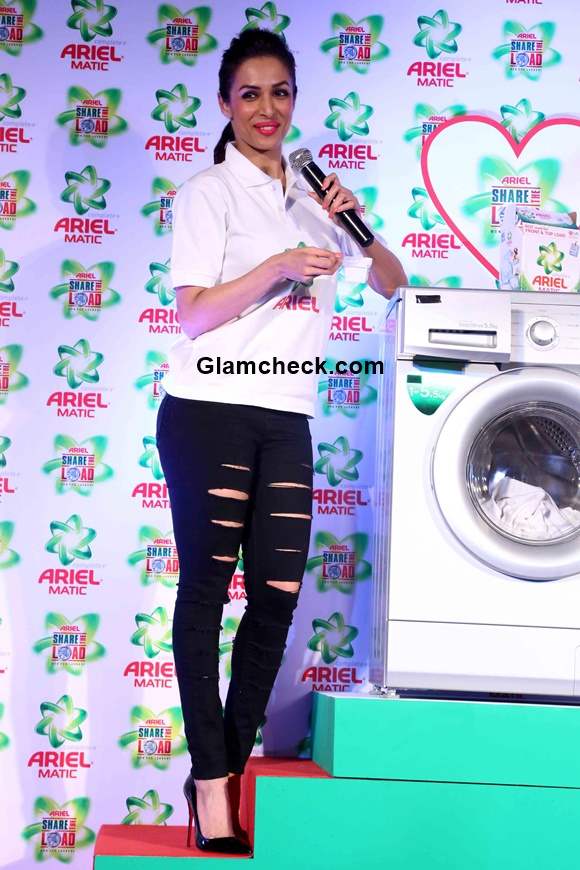 Malaika Arora Khan 2015 at the launch of Ariel His Her pack
India's popular laundry detergent brand, Ariel has introduced the 'His & Her' pack with a promise to remove stain in just one wash while keeping our favourite clothes beautiful for longer. With their latest innovation, they have introduced a new grease cutting technology which dissolves the grease and acts on it to give stain removal in one wash. It also features a perfume system to keep clothes smelling fresh and comes with a fabric care instruction.
Here's hoping Ariel's nationwide 'Share the Load' movement achieves great success!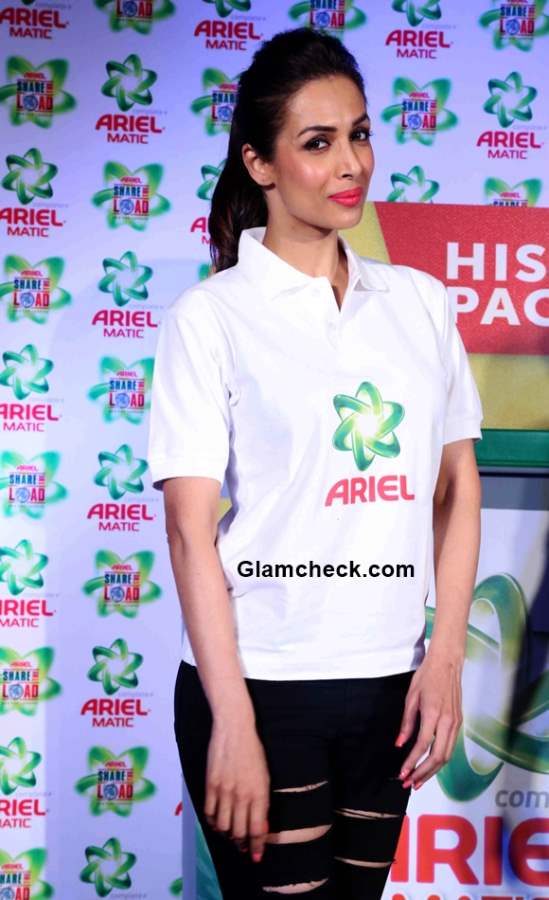 Malaika Arora Khan 2015
Solaris Images