When it comes to innovative marketing, clearly there is no lack of fun and unique concepts in India. The collaboration between Nissan Motor India Pvt Ltd and 92.7 Big FM for the Nissan Sunny sedan goes to prove just that. The USP of the Sunny sedan being extra space and added comfort, Nissan Motor had introduced a catchy slogan that said Sunny is not a car, it's is Caar. Moving around that concept, the popular radio station has announced its new sound '92.7 BIIIIIIIG FM' that will go on air on the 'BIIIIG Day', April 2, 2015.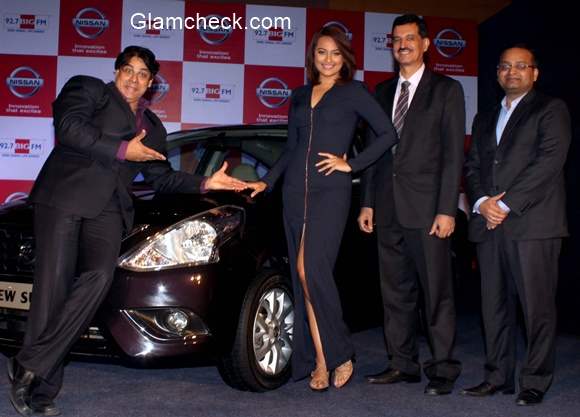 Sonakshi Sinha announces the BIIIIIG Day for the partnership between Nissan Sunny Sedan and 92.7 Big FM
For the launch of this innovative campaign on March 31 in Mumbai, we saw Mr. Funny bone Cyrus Broacha and the lovely Sonakshi Sinha.
Sonakshi looked absolutely stunning in the Nikhil Thampi dress with a thigh high slit. Pink lips, silky straight hair, Sonakshi goes sleek and stylish. We love!
Sonakshi Sinha expressed her happiness on being a part of the association between the two parties. Stating that innovation plays a big part in building a brand image, she added that the day marked a BIIIG step towards that.
Cyrus Broacha will bring on his funny side with a special comedy show 'Space Matters with Cyrus Broacha' especially conceptualized for the BIIIIIG campaign. Tune in to catch his show at 7 pm on April 2. Cyrus has promised that it's going to be BIIIIIIIG fun!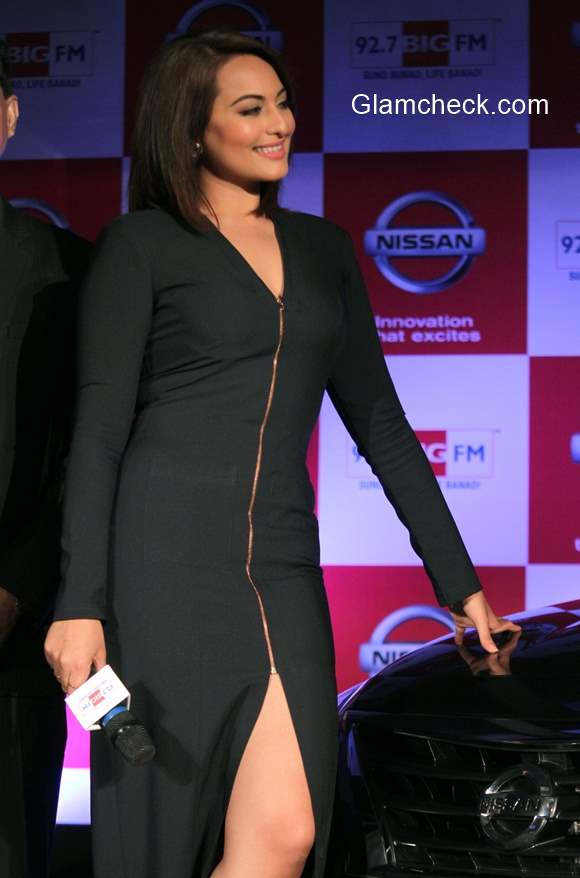 Sonakshi Sinha announces the partnership between Nissan Sunny Sedan and 92.7 Big FM
On the BIIIIIG Day, 92.7 BIG FM listeners will be treated to extra content, extra music, extra contests, extra prizes, extra entertainment and much more extra! Nissan India will contribute by not indulging on any advertisement on April 2 so that listeners can get to enjoy extra entertainment time.
The campaign will run across 10 stations of 92.7 BIG FM namely, Bengaluru, Chennai, Mumbai, Kolkata, Delhi, Guwahati, Hyderabad, Ludhiana, Amritsar and Jalandhar.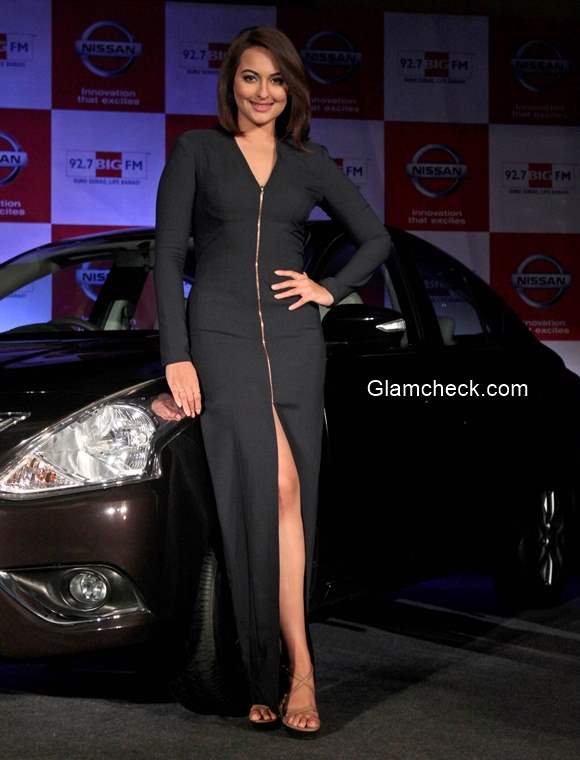 partnership between Nissan Sunny Sedan and 92.7 Big FM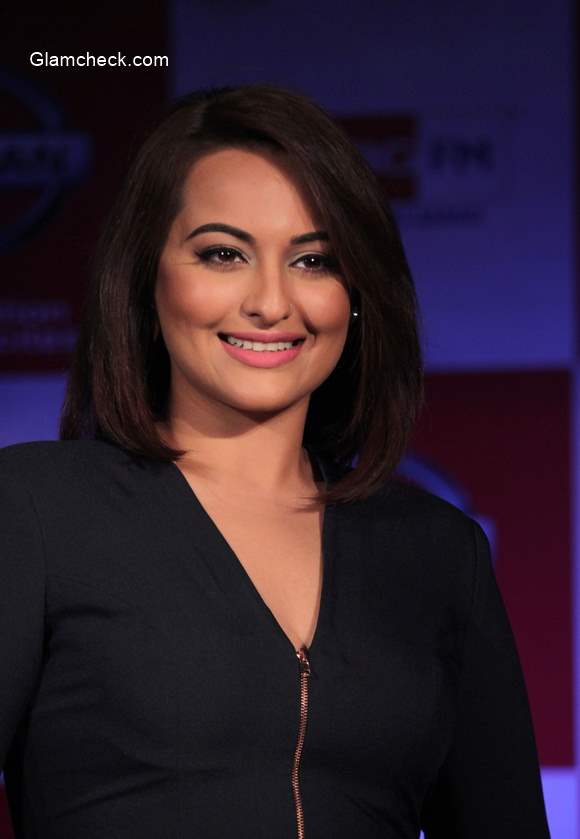 Sonakshi Sinha 2015
Solaris Images