The promotions of the Emraan Hashmi starrer Mr. X are on in full swing. The lead actors Emraan and Amyra Dastur recently made an appearance at the Red FM Mumbai sets on March 31, 2015. The entertaining event was hosted by RJ Malishka.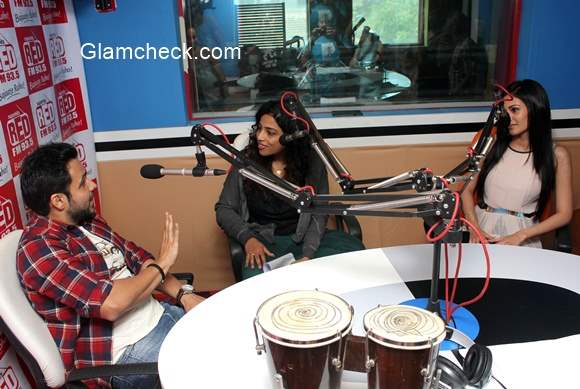 Emraan Hashmi and Amyra Dastur with RJ Malishka for the promotion of Mr. X at Red FM
Emraan Hashmi sported a casual jeans and t-shirt look with a plaid shirt thrown over it. Amyra Dastura wore a pleated sleeveless blouse over black skinnies. Black heels and sleek glossy hair completed the look.
Mr. X has been directed by Vikram Bhatt, produced by Mukesh Bhatt and written by Shagufta Rafique. The romantic song 'Tu Jo Hain' from the film has already started topping the charts.
Emraan Hashmi with RJ Malishka for the promotion of Mr. X at Red FM
Mr. X is a 3D sci-fi thriller revolving around the plot of a couple passionate about their jobs and nation but having had to face a shocking betrayal. The man gains the power of invisibility and sets on a revenge route to right those who have wronged him. With such power comes responsibilities and temptation, so which route will Mr. X take?
Catch it on the screens on April 17th.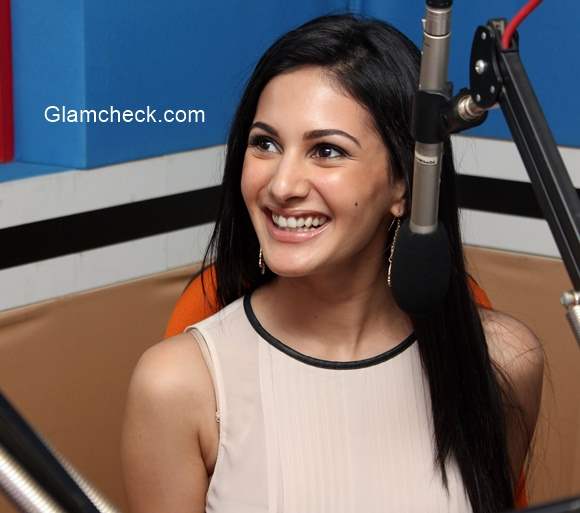 Amyra Dastur with RJ Malishka for the promotion of Mr. X at Red FM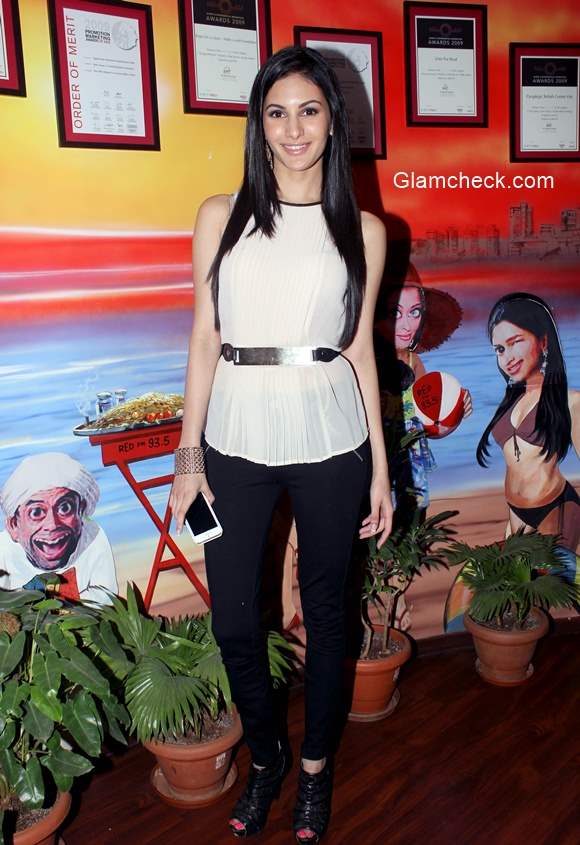 Amyra Dastur 2015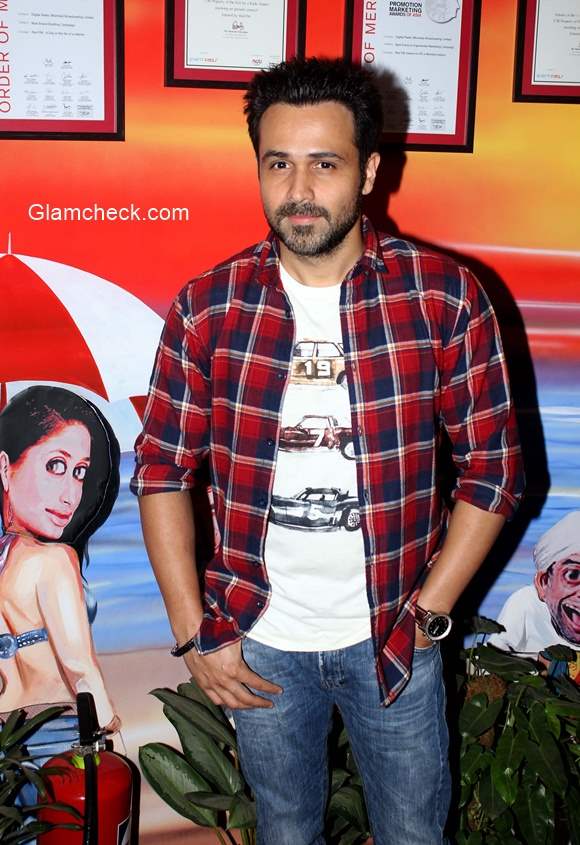 Emraan Hashmi 2015
Solaris Images