Bollywood actress Esha Gupta was the celebrity presence at the Tourism Malaysia press conference in Mumbai, India on March 18, 2014.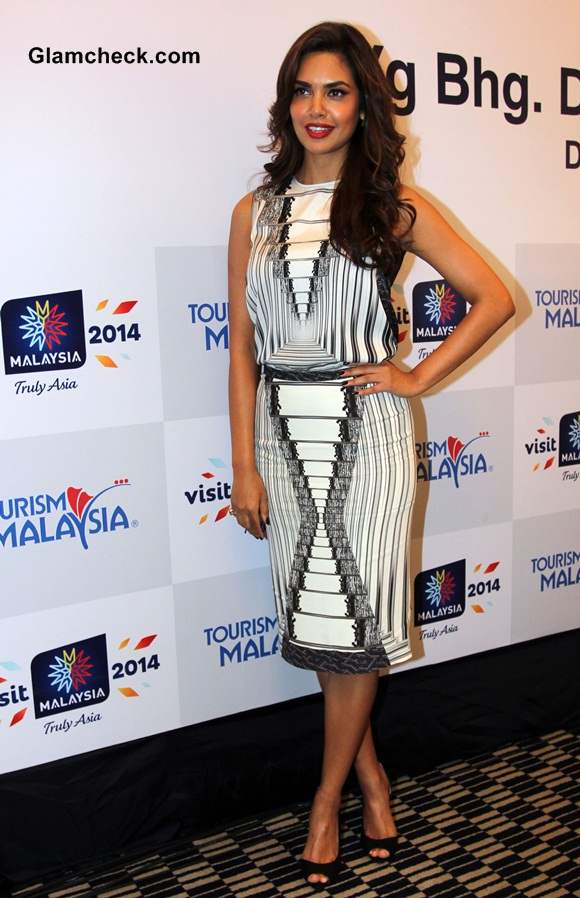 Esha Gupta in Peter Pilotto Printed Skirt and Blouse 
She looked amazing in a monochrome printed skirt and blouse by Peter Pilotto. She paired the outfit with simple peep-toes and rounded the look out with curly hair, red lips and smoky peepers.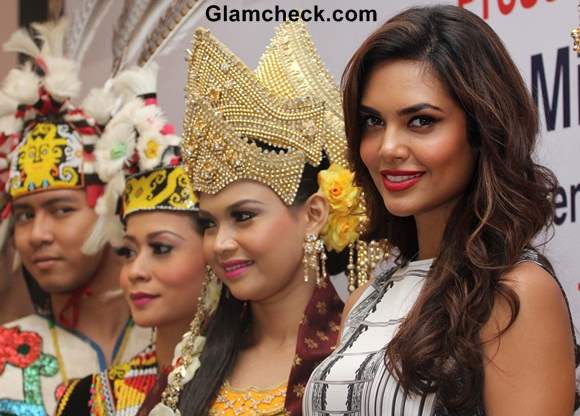 Esha Gupta Promotes Tourism Malaysia in Mumbai
Also at the event which announced the Celebrating Malaysia Truly Asia campaign was Dato Mirza Mohammad Taiyab. Esha interacted with Taiyab and was also seen posing with cultural Malaysian dancers who put on a small performance.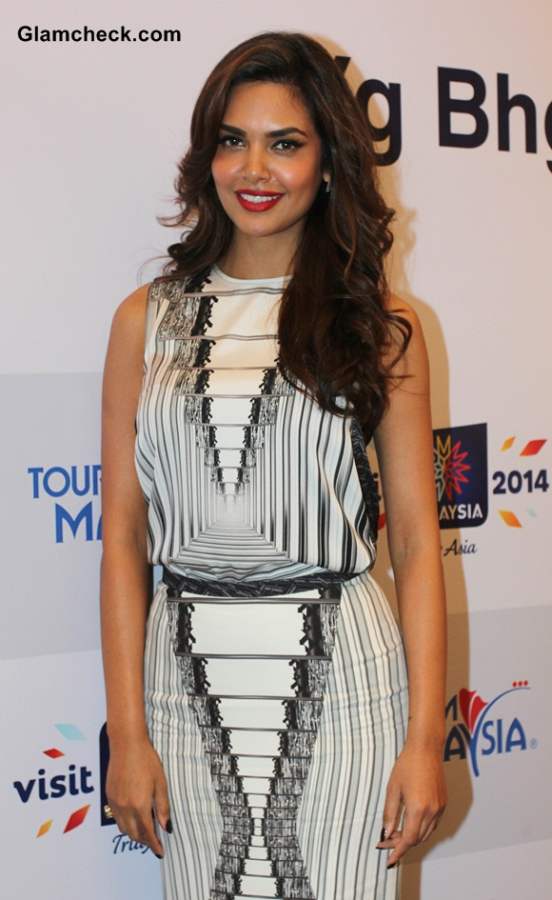 Esha Gupta 2014 in Peter Pilotto Printed Skirt and Blouse
The press conference is a part of the Visit Malaysia Year which is now in its fourth year. The 2014 mascot is the Proboscis Monkey. The aim this year is to attract 100,000 more tourists to the stunningly-beautiful country.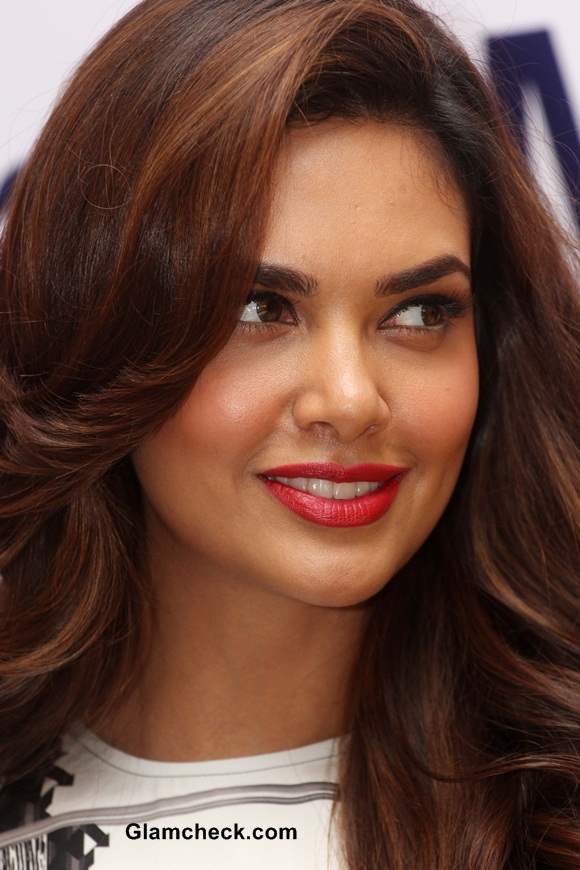 Esha Gupta 2014 
However, a large number of the questions coming in from the journos was regarding the disappearance of flight MH370 ten days ago and how Taiyab justified asking people to come to Malaysia when 239 passengers on the Boeing 777 are still unaccounted for with no progress whatsoever made in the ongoing search.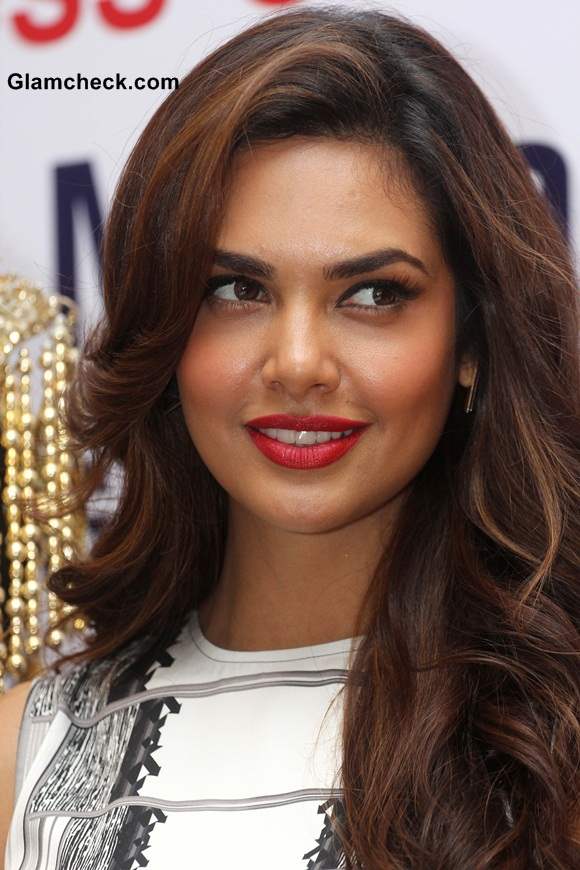 Esha Gupta 2014 Pics
He replied that things had to go on and airlines, businesses had to keep running even as the government looked very seriously into the matter of the missing plane. Plus, he said, the tourism campaign was organized before the incident and they thought it best to go ahead as planned.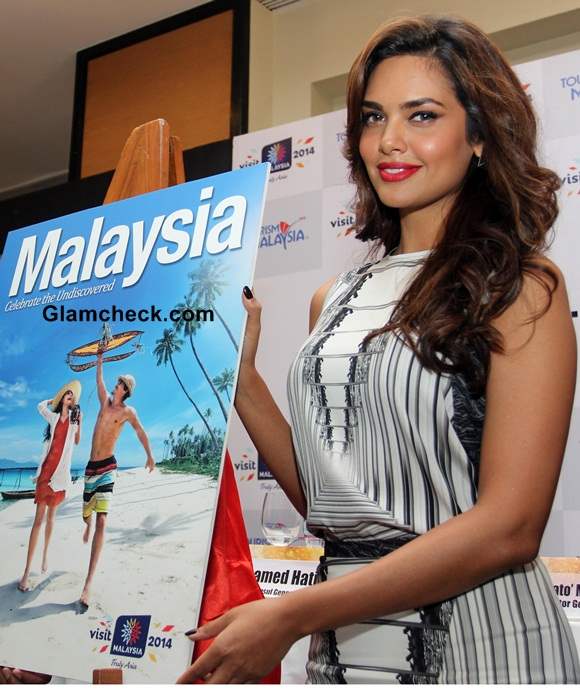 Esha Gupta 2014 Promoting Malaysia Tourism
Taiyab also revealed that despite the incident, there was no change in the number of tourists from India flying in to Malaysia.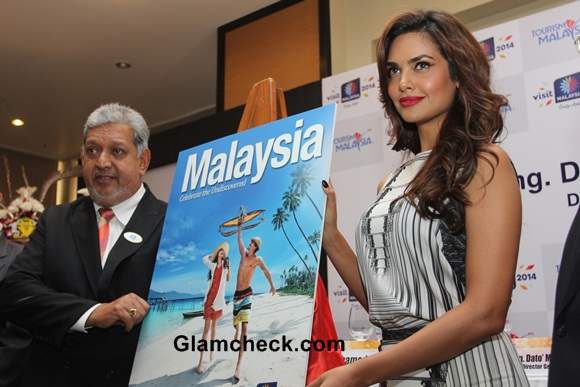 Esha Gupta 2014 Promotes Malaysia Tourism
Solaris Images