The indie music and entertainment festival by MTV Indies and Live Vaicom18 'SPIRO – An MTV Indies Takeover' held in Mumbai between April 1 and April 4th, 2015 celebrated the world of subcultures with much aplomb and style.
'Grunge' was the style mantra of the ladies at the SPIRO festival which was held on April 4, 2015. Made popular by Kurt Cobain of Nirvana, this subculture is all about the easy nonchalant attitude. Let's check out Manasi Scott and Anushka Manchanda's uber cool grunge style mantras.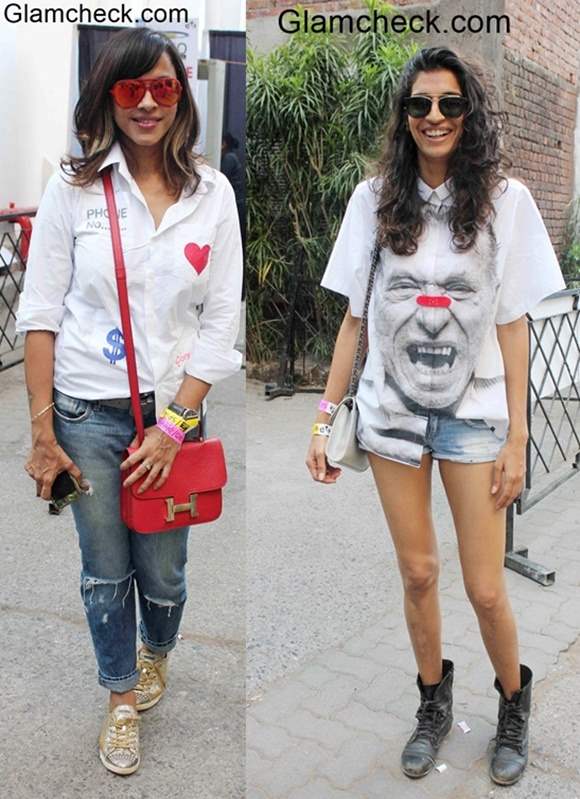 Style Inspiration – Grunge fashion at the SPIRO – An MTV Indies Takeover
Manasi's grunge look comprised of a white shirt, distressed denims and sneakers. She wore her shirt in a messy look through uneven rolled up sleeves, unbuttoned collar and half tucked style. Her hair was also left casually open. Red sling bag and shades added a pop of color to the look.

Style Inspiration – Grunge look Manasi Scott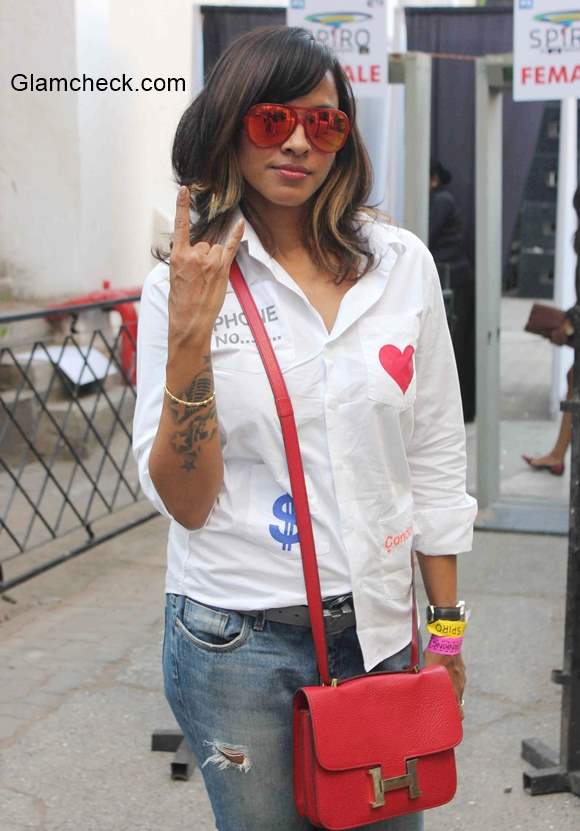 Manasi Scott
Anushka Manchanda perfected the half tucked in style that is often used to bring about a grunge, hippie feel to one's look. Unlike Manasi, she chose to button up her shirt for a neater and crisper look. Messy curled hair left open, shades, sling bag and black leather boots completed the look.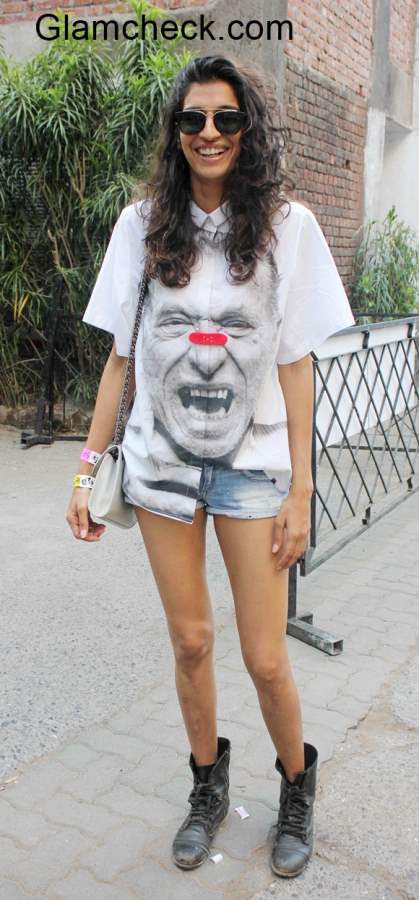 Style Inspiration – Grunge look Anushka Manchanda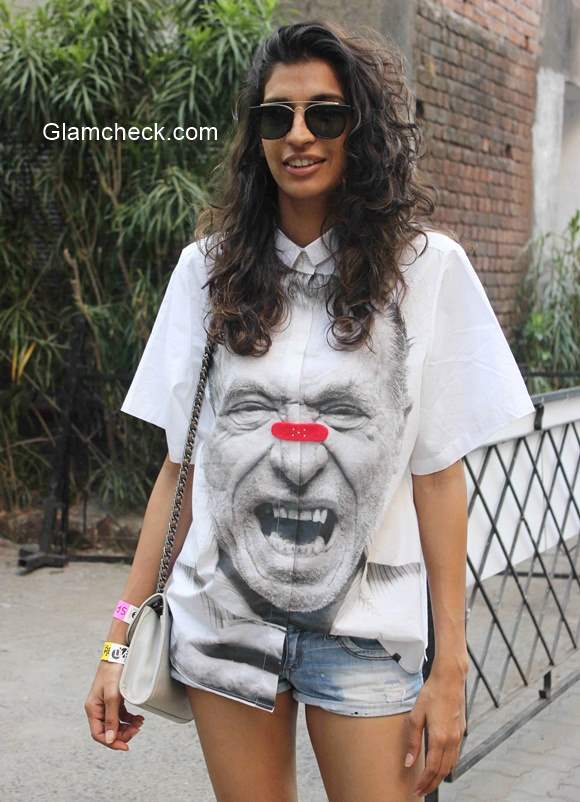 Anushka Manchanda
Remember a grunge look should give out a casual I-don't-care vibe. Definitely not everybody's cup of tea but when combined with other styles, it can add some edge to your daily look. For instance, you could use your pretty lace blouse instead of Manasi's white shirt and you've got a dainty-meets-grunge look. Or you could add your favourite pink shorts to Anushka's look. Incorporate it to out your personal style, just make sure to bring out the whole laidback, 'whatever' vibe and remember 'you're too cool to care'.
Solaris Images