Bollywood actor Anil Kapoor was among the eminent personalities felicitated with the prestigious Master Deenanath Mangeshkar Award on April 24, 2015. The Award is given to meritorious names in the field of music, theatre, cinema, literature and social work every year to commemorate the death anniversary of Master Deenanath Mangeshkar. Popularly known as a father to Lata Mangeshkar, he was a talented Marathi theatre actor, admired Natya Sangeet musician and Hindustani classical vocalist.
Anil Kapoor conferred the Master Dinanath Mangeshkar Awards
Anil Kapoor was conferred this honor for his commendable contribution to Indian cinema. He received the award from renowned historian, writer and theatre personality, Babasaheb Purandare.
It was truly well put by Anil Kapoor as he said that he has received many national and few international awards in his career so far but the Master Deenanath Mangeshkar Award was priceless for him. He also added that he did not think of himself as a deserving candidate for the award, for he was still a newcomer.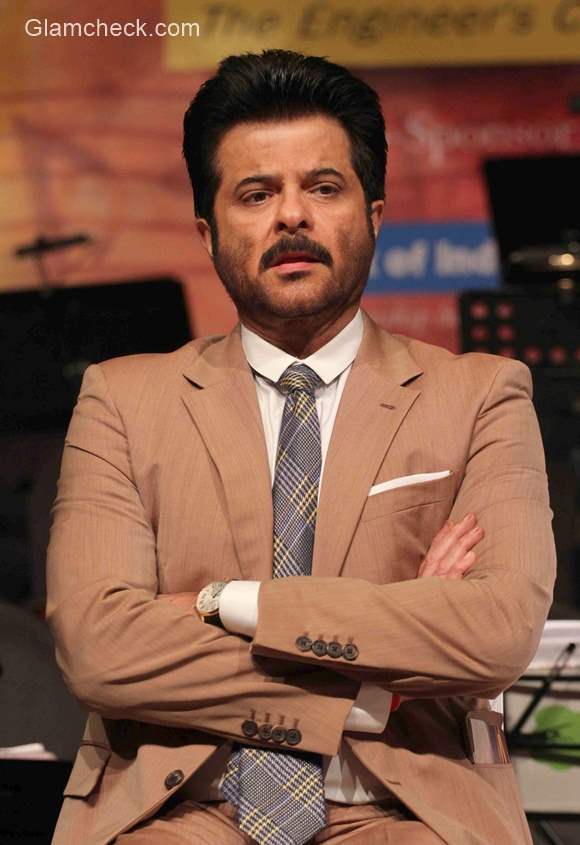 Anil Kapoor Receives the Master Dinanath Mangeshkar Awards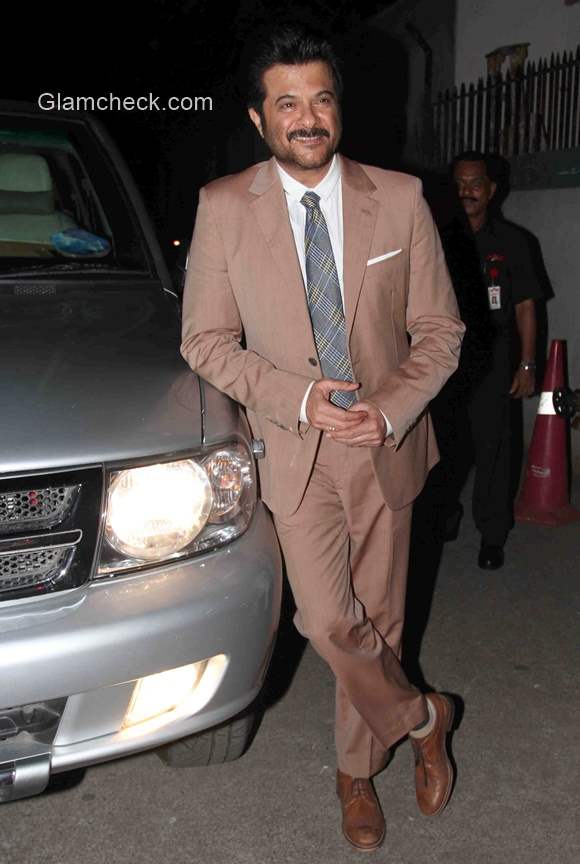 Anil Kapoor 2015
Sonam Kapoor was also present at the Awards event to accompany his father. She was dressed in a white and gold lehenga from House of Kotwara. Her hair was done up in an elegant knot and she gave her eyes a winged eye look accentuated with dramatic eyelashes. Completing her look was a fuchsia bindi and attention grabbing beautiful chand-bali earrings. Gorgeous!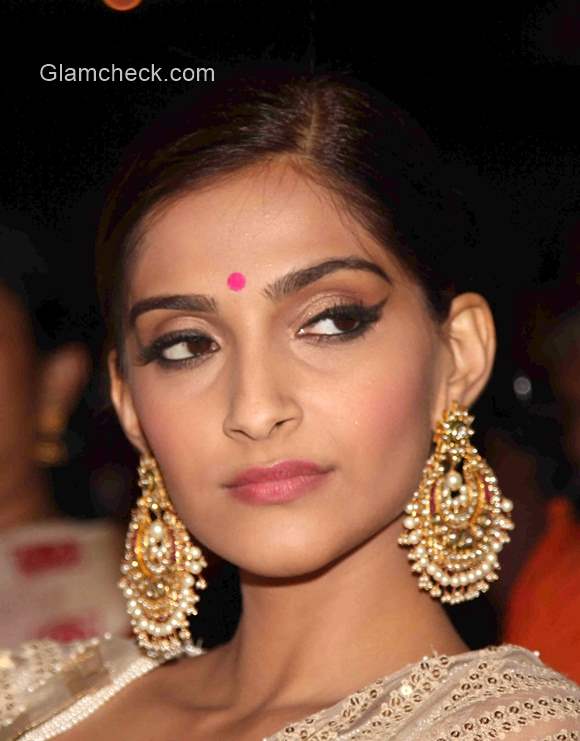 Sonam Kapoor Traditional Indian Look 2015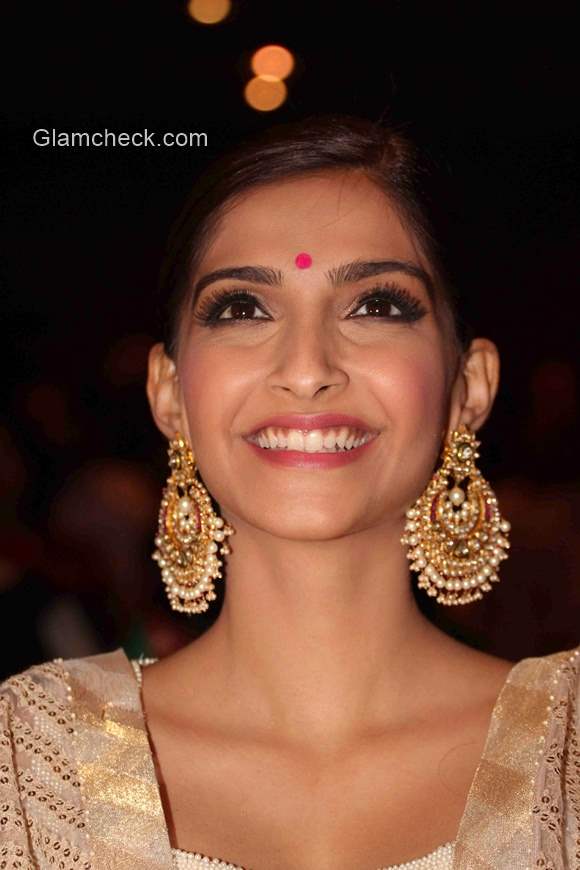 Sonam Kapoor Traditional Look 2015
Anil Kapoor suited up for the prestigious event in dark beige formal suit, patterned tie and brown shoes. Always well turned out, we have never seen him make a fashion faux pas. Can we ever doubt why Sonam Kapoor is such a fashion icon?
Solaris Images