Anushka Sharma has yet again brought out the best of her quirky fashion sensibilities. We would have never thought of working polka dots with bold prints but here it is, Anushka showing us how to play with contrast prints.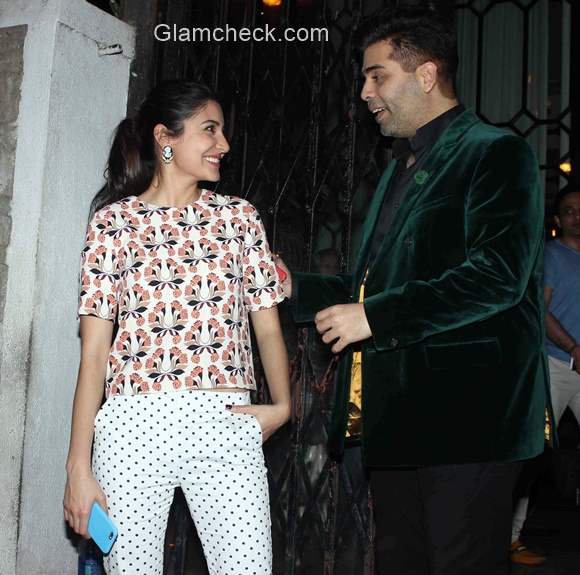 Celeb looks – Anushka Sharma and Johar spotted in Mumbai
We spotted her with flimmaker Karan Johar who is making his acting debut with Bombay Velvet. After a promotional event of their film, the two of them were clicked outside a popular restaurant in Mumbai yesterday, 27th April.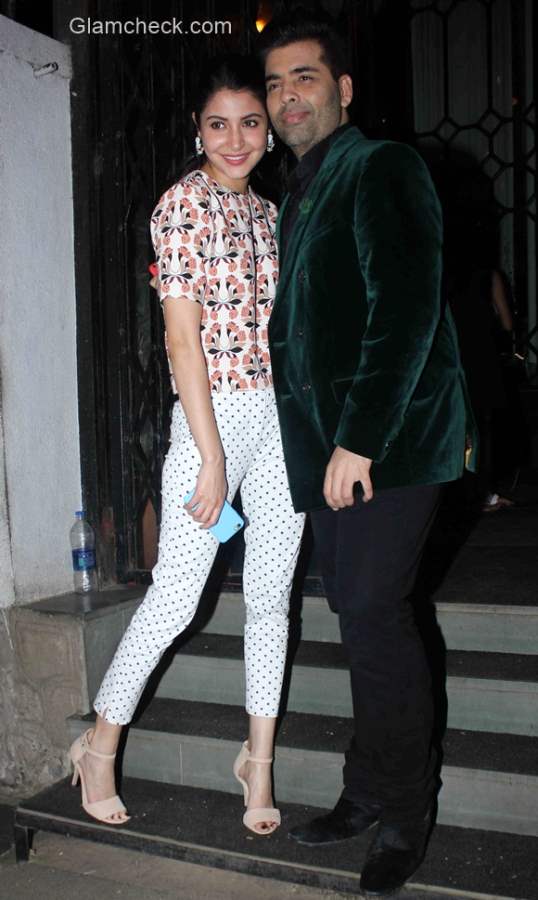 Celeb looks – Anushka Sharma and Karan Johar
Anushka is wearing Zara printed blouse and pants. She paired them with nude strap heels and Aetee Designs earrings. Keeping her make-up bare minimum as we've often seen her do, she pulled her hair up in a loose ponytail. Did she purposely choose the icy blue phone cover to match her look? If she did, we are mighty impressed for that is one clever way of adding a pop of color. She looked great!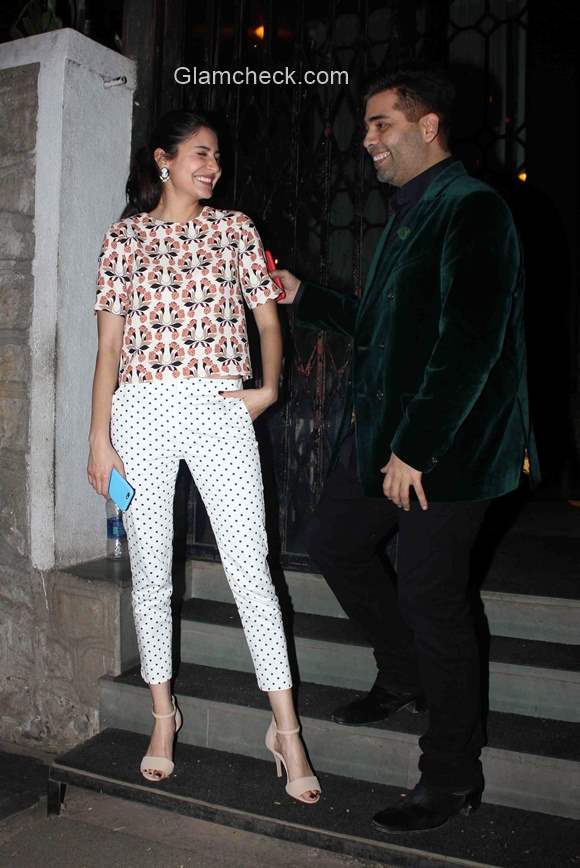 Celeb looks – Anushka Sharma Karan Johar spotted in Mumbai
We are sure Karan who is himself a big fashion enthusiast must be pleased at the young lady's fashion sensibilities. Not be quite outdone, he had suited up in all black with a dark green velvet jacket adding a shade of color. He does put attention to details. We love his idea to add that green boutonniere!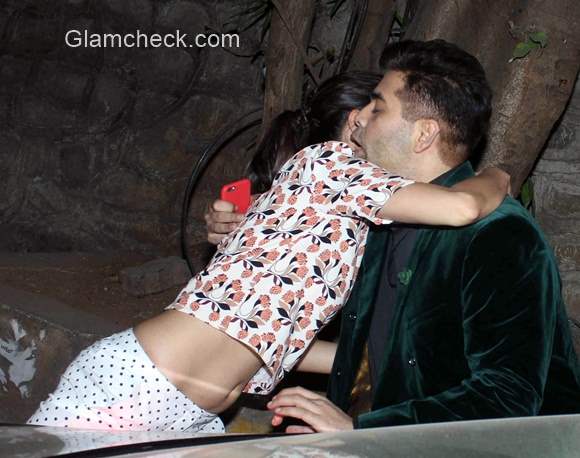 Anushka Sharma and Karan Johar
Solaris Images