The second edition of Sandip Soparrkar's India Dance Week was kick started with a bang in Mumbai on April 25th amidst diverse power-packed performances that included Bollywood, hip hop, contemporary, ball room, folk dance and classical dance by some of the best dancers of the city. Bringing in glamour, fanfare and beauty to the event was Raveena Tandon who opened the show with her popular 'Kisi Disco Mei Jaaye' number.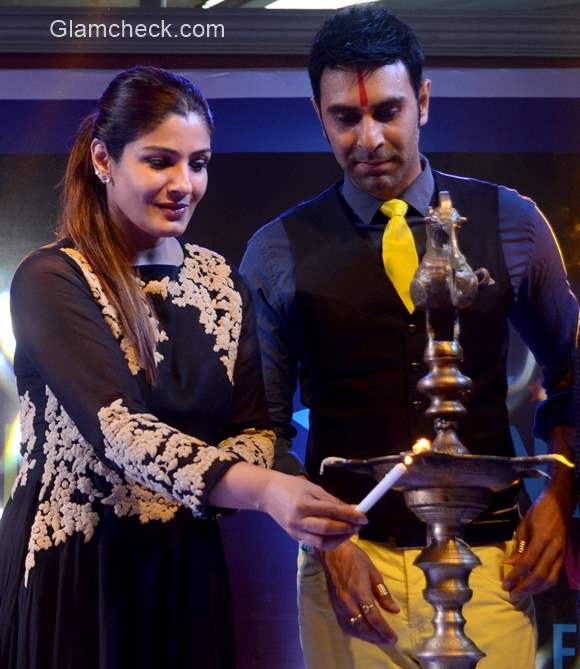 Raveena Tandon opens the India Dance Week with Sandip Soparrkar
Raveena looked gorgeous in an ivory embroidered black suit. She told the media that she was delighted to be a part of India Dance week that brought such varied dance forms under a single platform. She added that it was indeed a rare opportunity for a dance lover.
Sandip Soparrkar, a well known choreographer had introduced the dance week at Mumbai's Phoenix Marketcity Kurla mall in 2014. Amidst cheers and claps from the audience, Sandip gave a beautiful dance performance along with the kids of Smile Foundation on the opening day.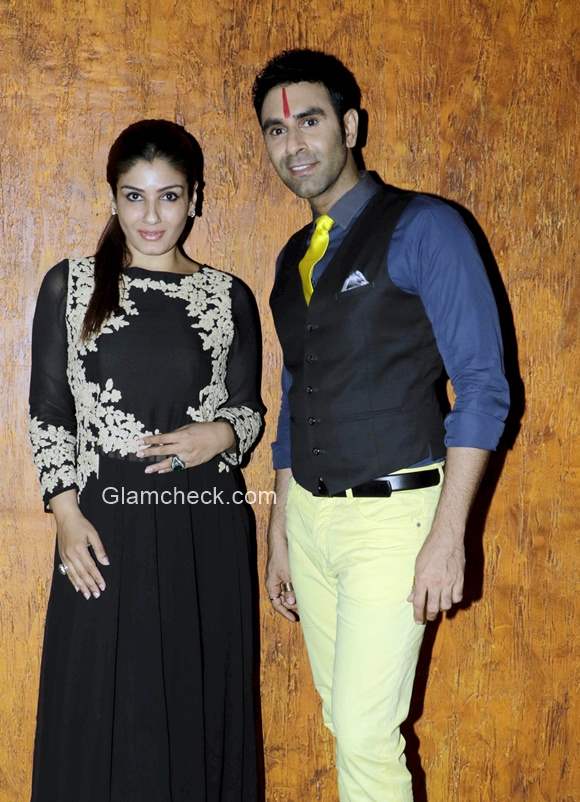 Raveena Tandon opens the India Dance Week along with Sandip Soparrkar
During the media interaction, Sandip said that he was very excited with the way things had turned out in the second edition, that each year it was getting bigger. India Dance Week 2015 also had dancers from Sri Lanka and Tibet presenting their graceful traditional dances for the Indian audience. He added that he was overwhelmed with the response India Dance Week had received.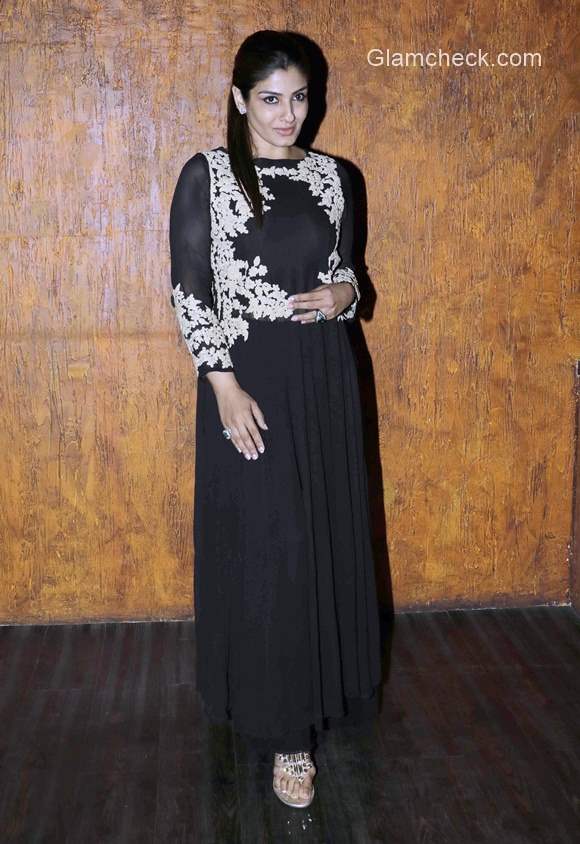 Raveena Tandon 2015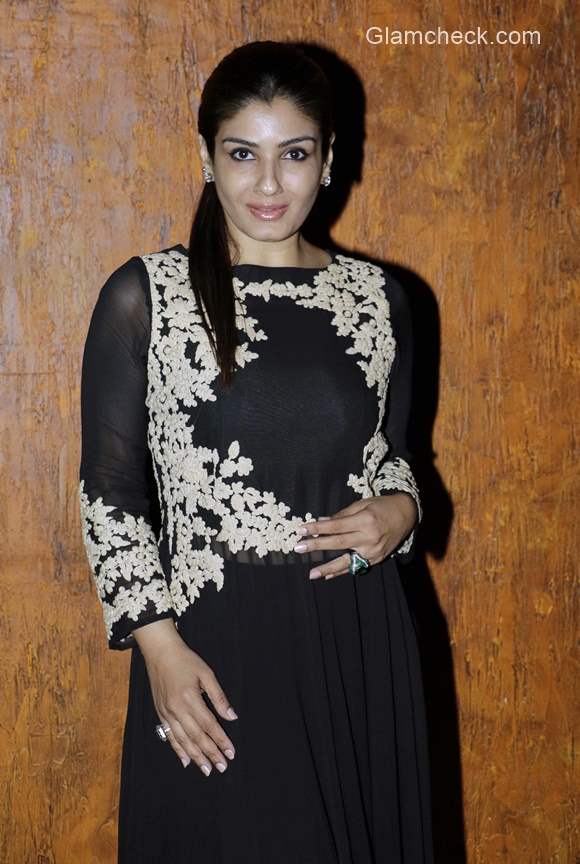 Raveena Tandon 2015 pics
Solaris Images