Globus ProCon, a well known international business advisory and consulting company have forged its services into international trading by introducing a new line of Italian made luxury interior products to the Indian market. They have become the sole importer and distributor premium brands Lapitec, Maistri and MinottiCucine in India. Launched with the tagline, Complexity Simplified, the company has tried to provide a solution to the need for customization in architecture and interior space.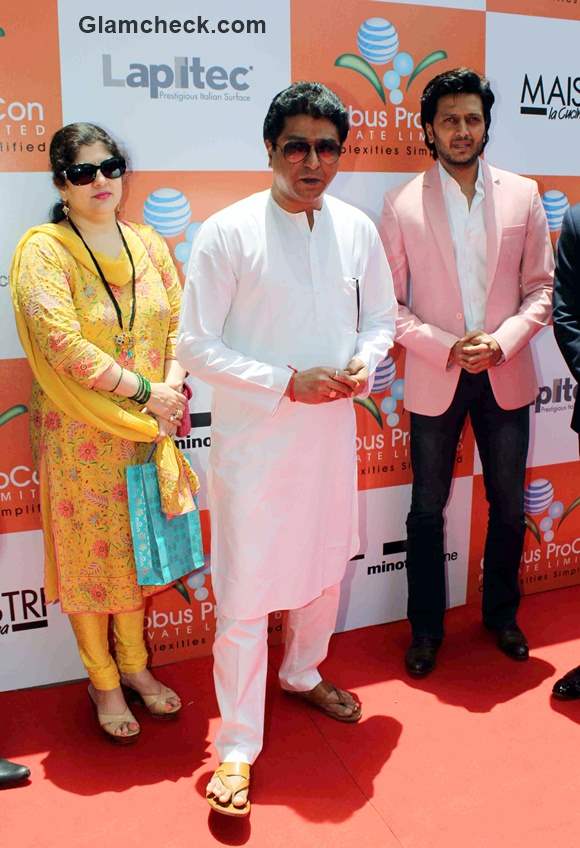 MNS Chief Raj Thackaray and Riteish Deshmukh at the showroom launch of Globus ProCon Company
To launch their ambitious show room, Globus ProCon invited Maharashtra Navnirman Seva Chief Raj Thackeray and Bollywood actor Riteish Deshmukh. The big event took place on April 29 in Mumbai, Maharastra.
Speaking to the media, Riteish expressed his happiness to see Globus ProCon associate with such popular international brands like Lapitec, Maistri and Minotti. Being an architect himself, he often visits Milan to attend their furniture expo where he usually sources his product materials. He was elated that now that Globus ProCon has brought these brands to India, he can not only touch and feel all the products right there in Mumbai but also customize the kitchen according to his liking.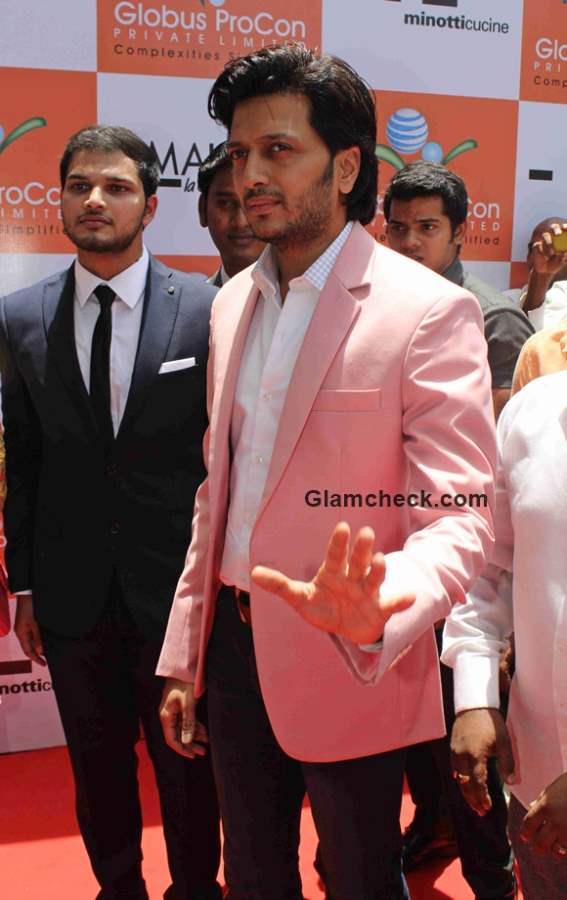 Riteish Deshmukh at showroom launch of Globus ProCon Company
Mrs. Sharmila Raj Thackeray also interacted with the media and expressed her pride on seeing her nephew contribute to the country's architectural and interiors industry.
Globus ProCon also plans to branch out to the bigger cities of India through dealers and facilitators. The company is a part of the esteemed Srivastava Group of companies.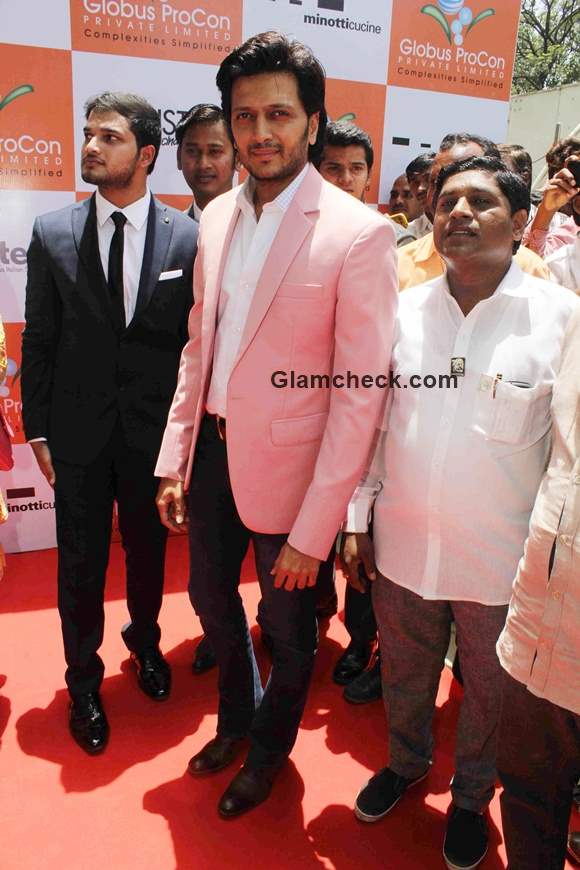 Riteish Deshmukh at the showroom launch of Globus ProCon Company
Solaris Images