The quiet and clean stretches of Kudle Beach in Gokarna was the backdrop for this edition of Outfit of the Day.
VIDEO :
Outfit
The mainstay of my look was a long kaftan top from Thrifted that fell below my knees. The colourful bursts of its floral and nature prints on the diaphanous top were perfect against the vast expanses of the beige sand. I paired it with simple blue denim capris by Pepe.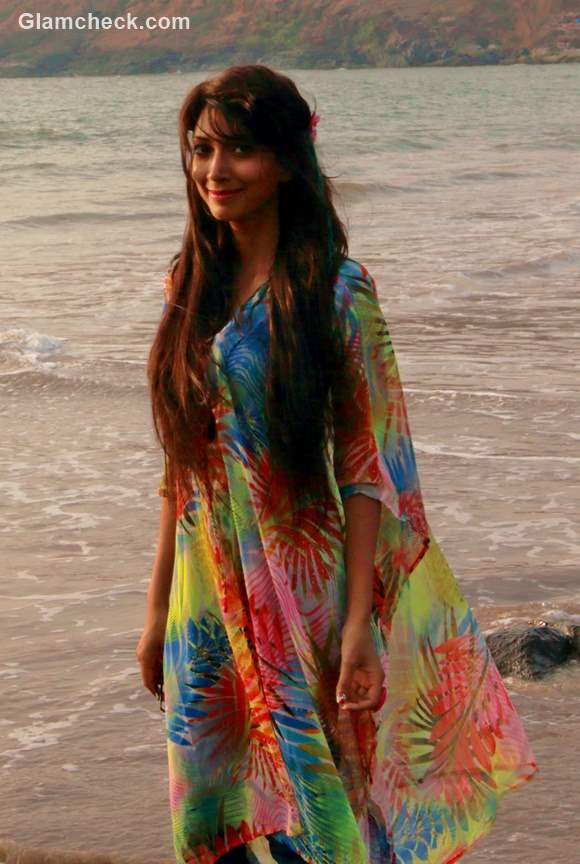 Summer Beach Outfit – Kaftan – Indian Youtuber
Accessories
I wasn't going to head out to the beach without my beach essentials. These I threw into a mostly-monochrome patterned canvas tote from B for bag. The fabric was right for the occasion and the modest colour selection ensured it didn't clash with my already colourful outfit
Canvas Tote – B for Bag
Having developed a taste for finger rings recently, I picked a large pink one from Ayesha to complement my beachy digs. It had a fun, youthful vibe, which is perfect for anything summery.
Speaking of adding colour, my funky tropical nail art also made a major contribution.
Rounding things out were my glares and my floral-print Bata flipflops which you may recognize from some of my earlier ensembles if you've been following them. They caught my eye the moment I saw them and have gone with me on almost every weekend getaway for the past few months.
Hair
I wanted to keep my look as natural as possible to keep in sync with our surroundings. So I chose to leave my locks as is – all wavy and a little wild. I have naturally wavy hair so I didn't have to do much except clip it on one side with a hair clip I made myself with nothing more than a pink plastic flower and some green ribbon.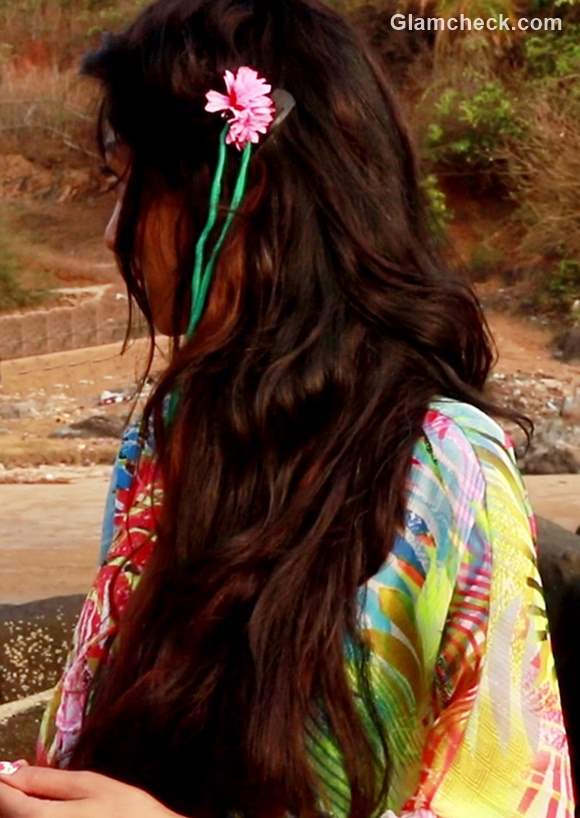 Natural Curls – Indian Youtuber
Makeup
I'm not a fan of makeup on the beach so I kept things simple. Sunscreen was a must, but otherwise I left my skin bare. I did, however, add some touches of colour with blue-green eyeliner and a pink lipstick.
For me, this look was really easy to put together once I had decided on the kaftan top. The kaftan is a popular beach coverup so when I was shopping for this little holiday, it was at the top of my list. But what is always more fun for me is accessorizing the look with pieces I made myself or little gems that I acquire here and there. I think it all came together quite nicely!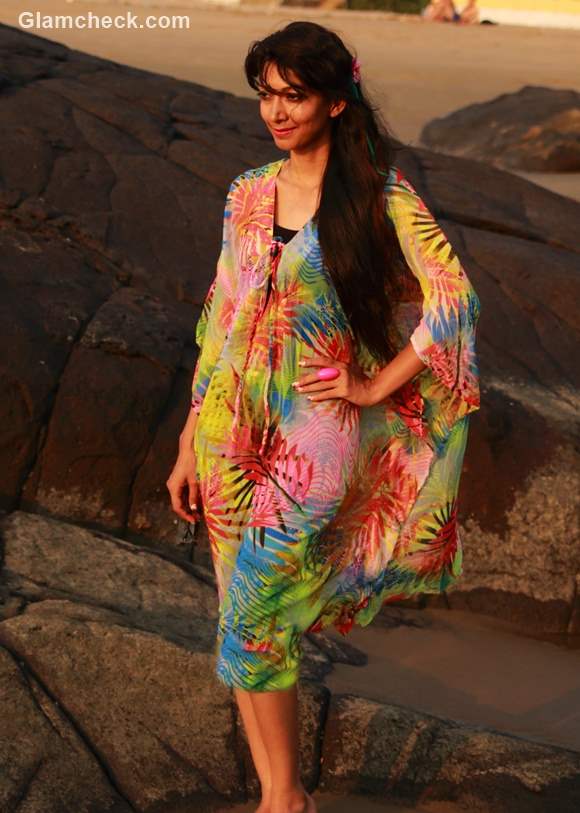 Indian Youtuber Beach Outfit
If you like this look, stay tuned for a full a travel video of this 3-day holiday getaway and you may catch a few glimpses of a few more beach look ideas.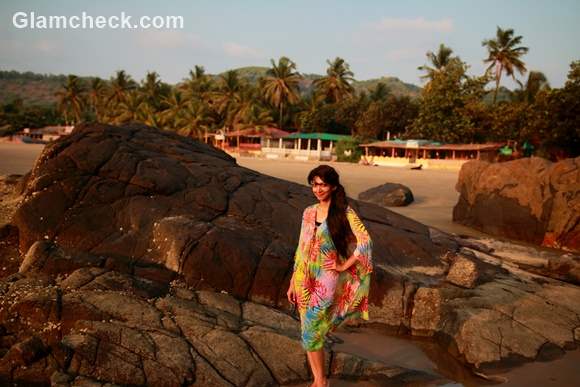 Indian Fashion Blogger – Sarita Upadhyay