Time for another celeb sighting at Mumbai's International Airport! This time we spotted the fashionable Neha Dhupia on Saturday, May 30th looking fab and stylish as always.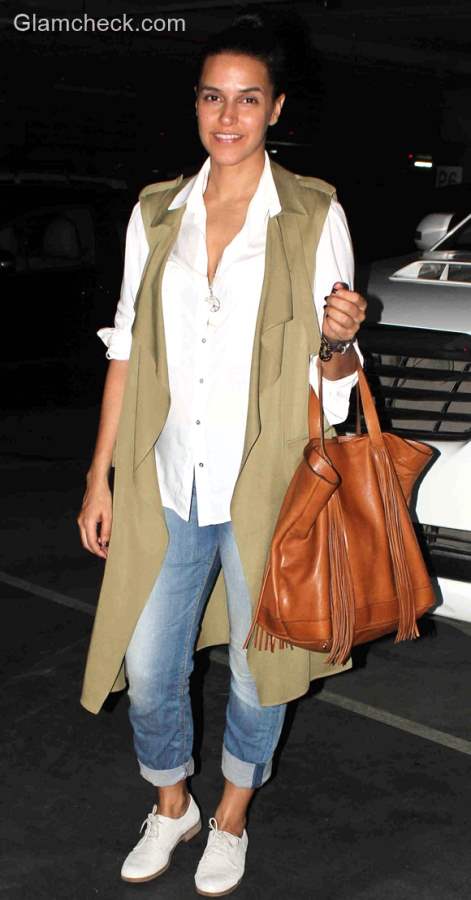 Celeb spotted – Neha Dhupia at the Mumbai International airport
Now the way Neha has layered her outfit, there's much to learn from her. It was classic white shirt, rolled up jeans and comfy sneakers but nevertheless, the addition of the brown sleeveless knee-length jacket really made the look unique.
To complete her chic travel look, Neha pulled her hair into a simple up-do and went for a no make-up look. She looked great!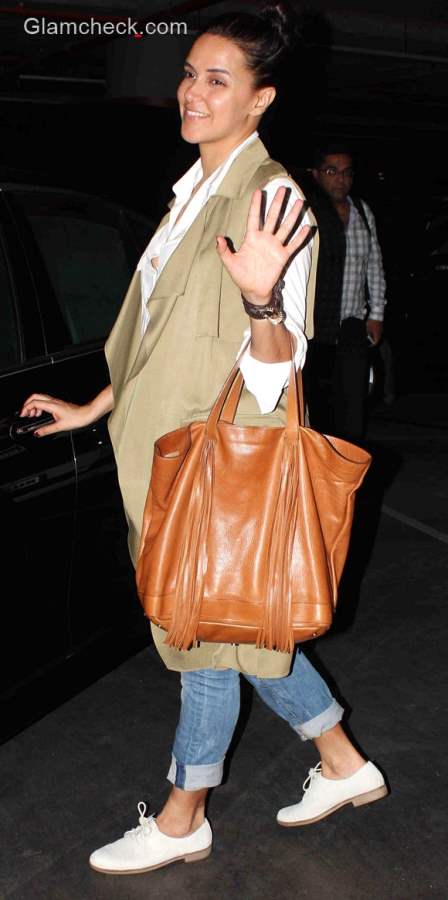 Celeb spotted – Neha Dhupia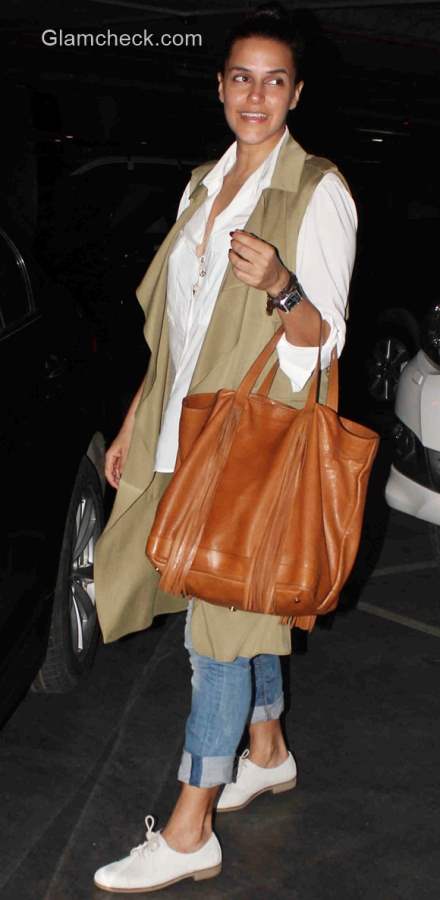 Celeb Travel Style – Neha Dhupia
Solaris Images