The trailer of highly anticipated, Salman Khan starrer 'Bajrangi Bhaijaan' is finally out! The film's lead casts Salman, Kareena Kapoor Khan and Nawazuddin Siddiqui launched the trailer in Mumbai on June 18.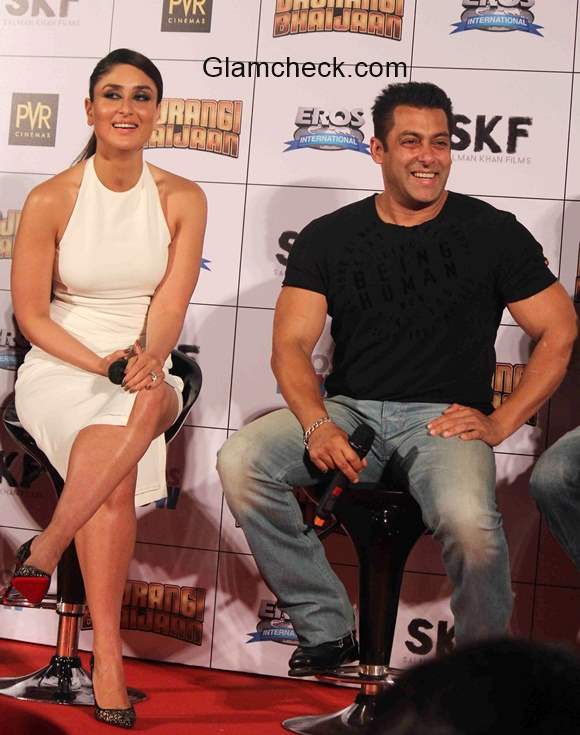 Bajrangi Bhaijaan Trailer launched by Salman Khan and Kareena Kapoor
The event, as expected in any of the actor's outing, was all about media's favorite and bhaijaan to his fans, Salman Khan. The actor did not disappoint as he stole the limelight with his fun antics. He even performed some yoga maneuvers for the audience!
About the film, the actor told that the moment he read the script, he loved it and wanted to do the film at the earliest. As he put it, he felt that the film shouldn't go any other actor, for it had a beautiful storyline complete with love, emotions, action, drama, simple people and larger-than-life settings. He added that for this film, the emotional scenes came naturally to him unlike other times when he usually retorted to using glycerin to shed some tears.
Bajrangi Bhaijaan is being produced under his own banner 'Salman Khan Films'. He quipped that he wasn't involved much in the production. The film's script was good, director was good and heroine was good, everyone was professional except for him but he was the producer so it was fine!
Salman also teased Kareena, the film's heroine saying that during every romantic scene, he had her husband Saif Ali Khan in mind.
As for Kareena, amidst all the Salman fanfare she managed to steal her own limelight looking prim, perfect and glamorous as always. She had worn a halter neck, asymmetric hem dress by Aiisha Ramadan. With her eyes in dramatic smokey eyes, she completed the look with a slick ponytail and black Louboutin pumps. Even with the simple styling and subtle outfit, we have to credit Kareena for making it look so glamorous. She looked stunning!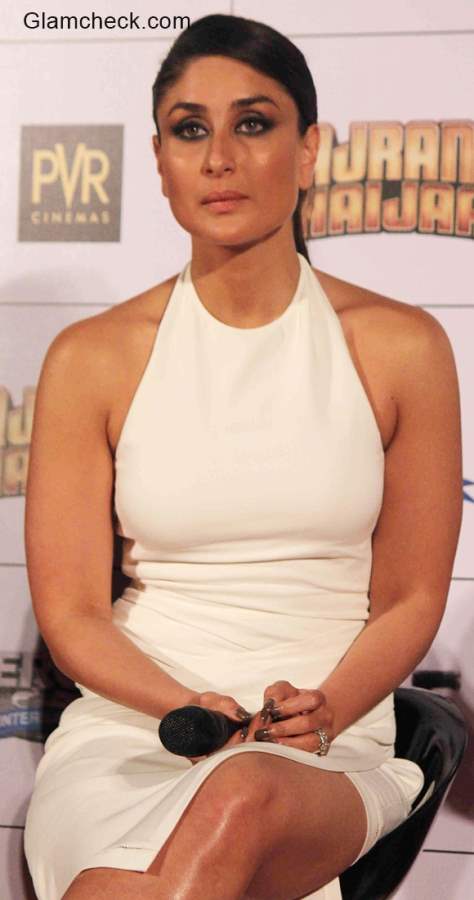 Kareena Kapoor in halterneck white dress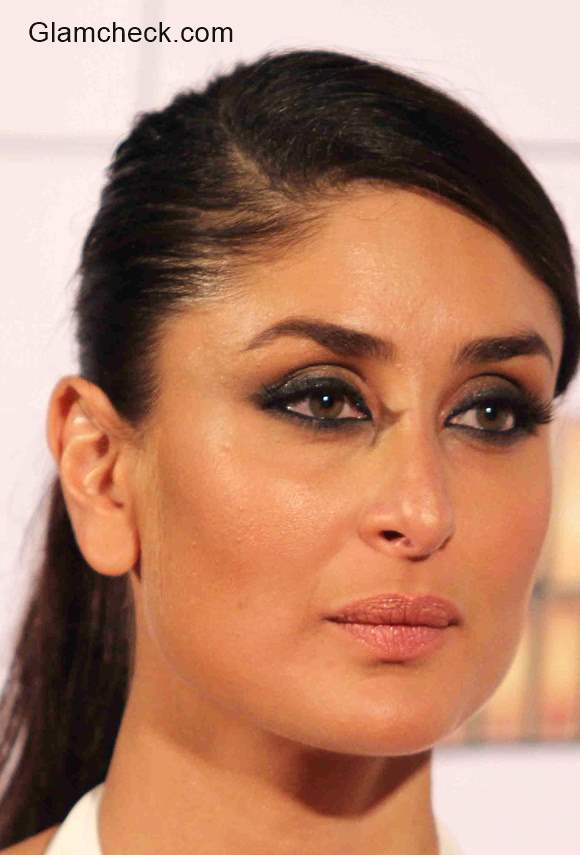 Kareena Kapoor Nude Makeup smokey eyes
During the launch event, the film's actors also highlighted that Bajrangi Bhaijaan has been shot extensively across different locations of India. As such, the film will help promote Indian tourism. Salman told that their journey had been amazing and that through this film, people of the country will realize how beautiful India is and their next vacation will be spent visiting these exotic locations rather than travelling abroad.
Bajrangi Bhaijaan had been directed by renowned filmmaker Kabir Khan and produced by Salman Khan and Rockline Venkatesh. The film is set for Eid release next month.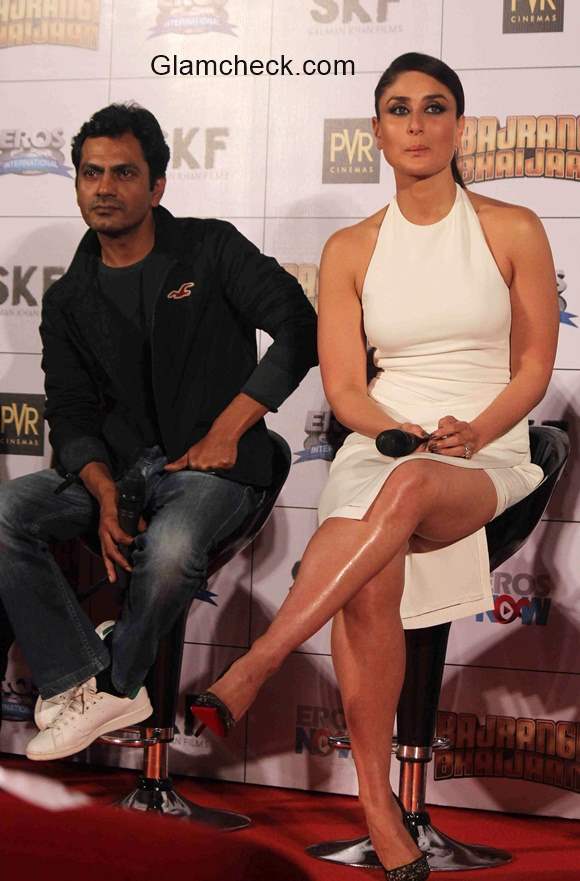 Bajrangi Bhaijaan Trailer launch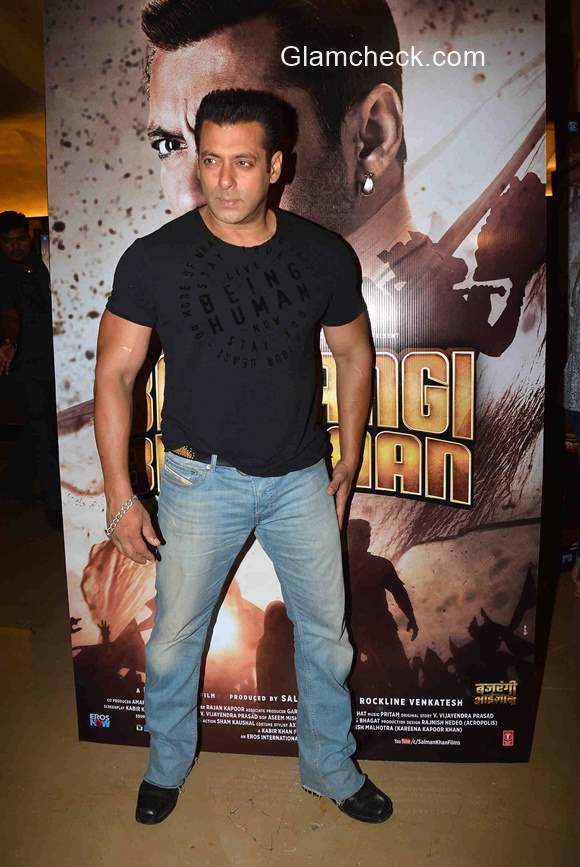 Salman Khan in Bajrangi Bhaijaan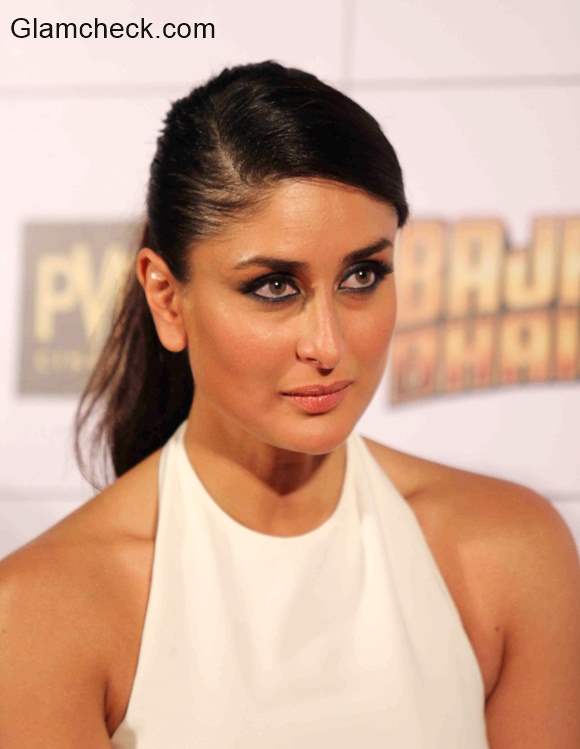 Kareena Kapoor 2015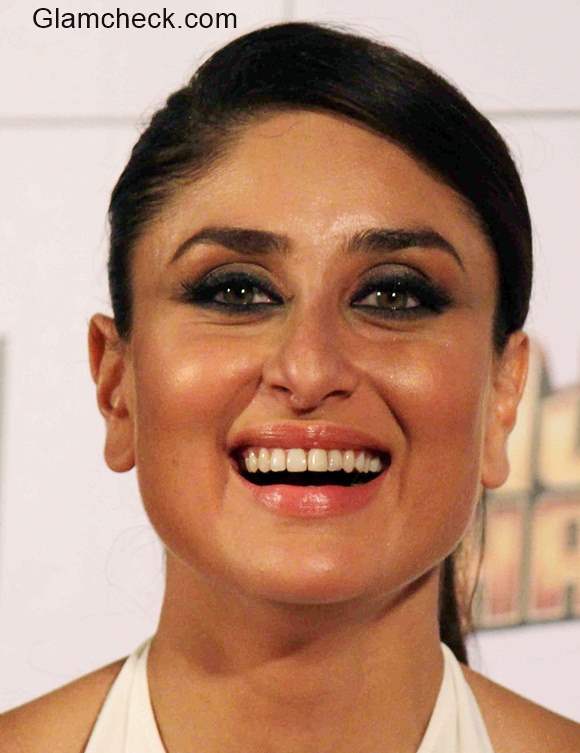 Kareena Kapoor in Bajrangi Bhaijaan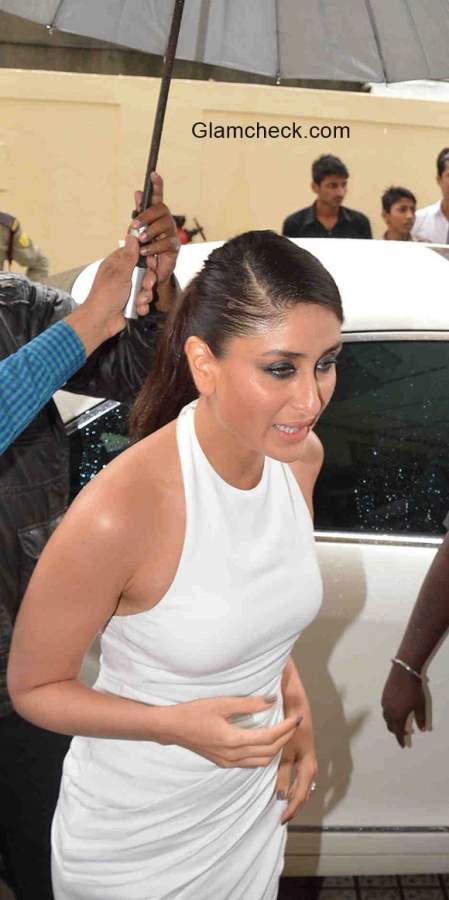 Kareena Kapoor at Bajrangi Bhaijaan Trailer Launch
Solaris Images