The '11th Annual Gemfields and Nazraana Retail Jeweller India Awards 2015', held its Grand Jury Meet at the Jade Ballroom, Sahara Star in Mumbai on June 18th, 2015. Present among the eminent Jury panel was our favorite Bollywood fashionista Neha Dhupia.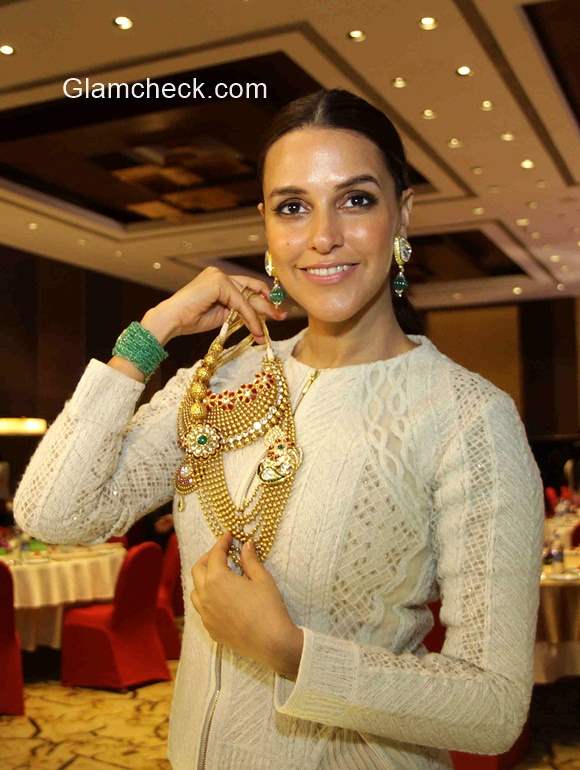 Neha Dhupia at the grand jury meet of 11th Retail Jeweller India Awards
For this appearance, Ms. Dhupia decided on off-white Kavita Bhartia separates. Loved the combination of the flowy asymmetric skirt and the structured embroidered jacket! She added matching nude Jimmy Choo pumps and a white Chanel bag. To further tone down the look, she went with flawless neutral make-up and a slick ponytail.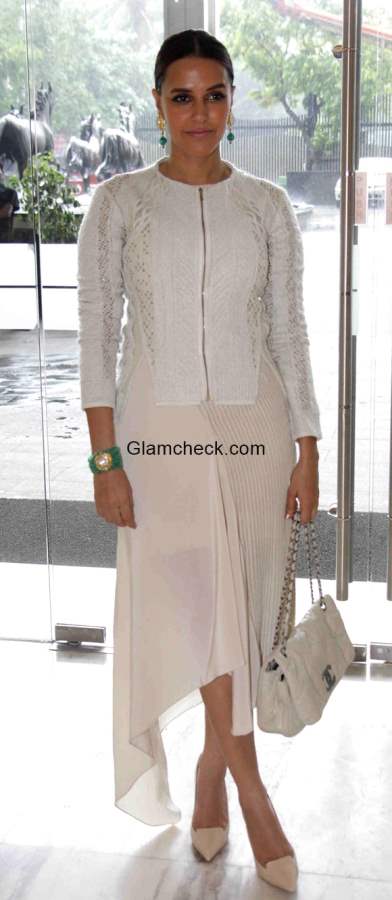 Neha Dhupia 2015
Not surprisingly, the look required some splashes of color. Neha Dhupia, being the fashionista that she is, understood this only too well and added some striking jewelleries for that lovely pop of freshness. All the more clever that she let the jewelleries be the focus of her look since the event demanded it. Loved it H2T!
The grand jury meet of the 11th Retail Jeweller India Awards is a high profile event where selected top Indian jewellery houses from across the country showcase their most unique and innovative designs. After a rigorous selection process of initial screening and online judgment, the jury panel selected over 200 jewellery designs set across 12 categories, including four bridal and eight non-bridal categories.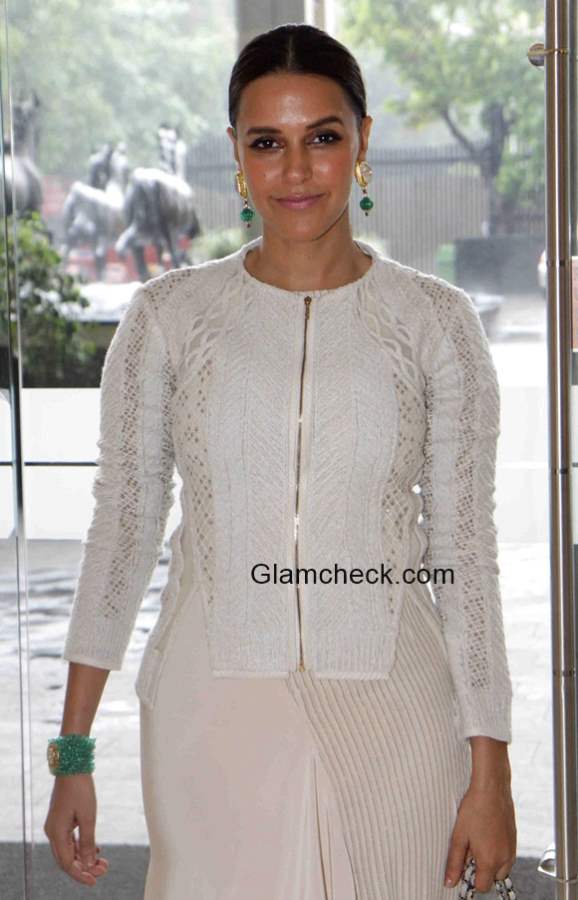 Neha Dhupia Style Pictures 2015
Besides Neha Dhupia, the Jury Panel included Ananya Banerjee (Artist), Ashit Kukian (President & COO, Radio City 91.1 FM), Michelle Poonawalla (Director, Poonawalla Group of Engineering Companies), Rouble Nagi (Artist & Muralist), Vaishali Banerjee (MD, Platinum Guild India), Shazia Khan (Vice President & Strategic Planning Director, JWT) and Radha Kapoor (Founder & Executive Director, Indian School of Design and Innovation).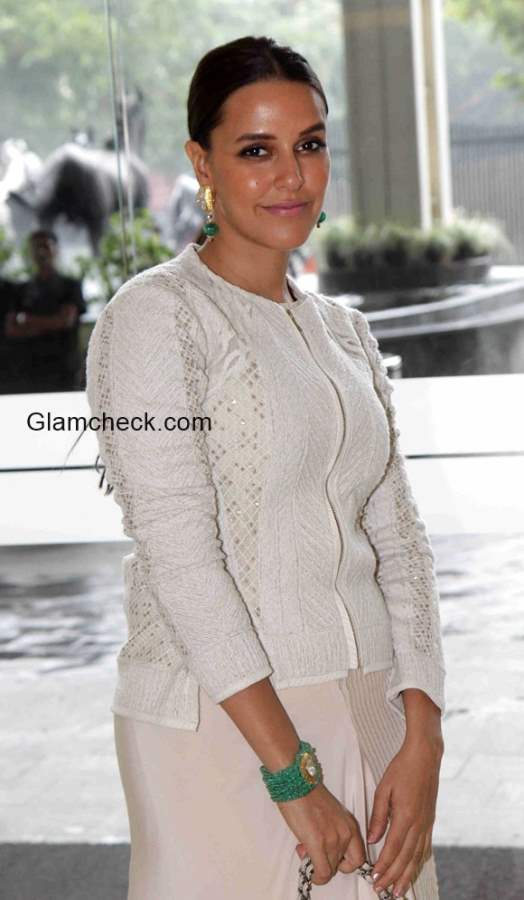 Neha Dhupia style 2015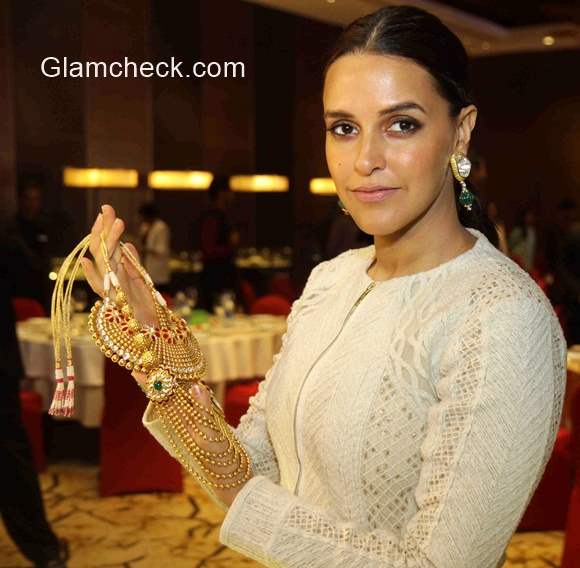 Neha Dhupia at the grand jury meet of the 11th Retail Jeweller India Awards
Solaris Images