The Ladies Wing of the Indian Merchant Chambers had a special request for actor Vidya Balan. They were keen to hold a screening of her latest film 'Humari Adhuri Kahani' and they wanted the film's lead actor, Ms. Balan herself to be the chief guest.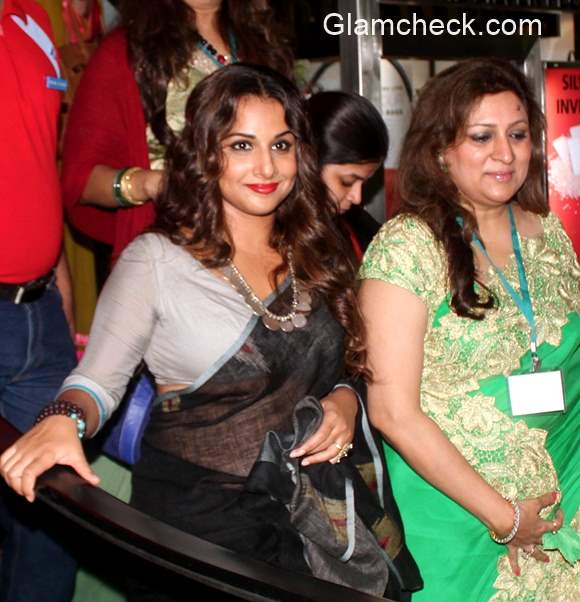 Vidya Balan at the Indian Merchants Chamber
And the warm person that she is, Vidya happily obliged and turned up for the movie screening. To the event, she wore a simple black Anavila sari that she accessorized with silver coin necklace and rudraksha beaded bracelet. Knowing that the look of her outfit was subtle, Vidya took the liberty to doll up with her hair in glamorous curls and bright red lips. She looked good!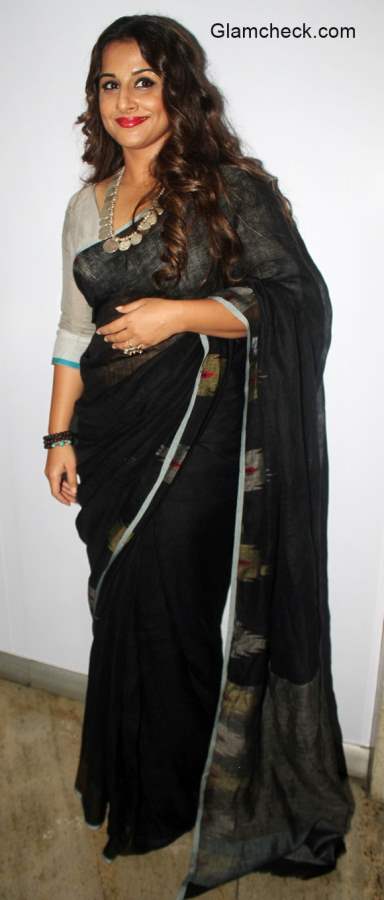 Vidya Balan in Black Saree 2015
The actress was her usual lively and bubbly self as she interacted with members of the ladies wing of Indian Merchants Chamber. Shalini Primamal, President of the organization explained that their focus for the year was on women integration, skills and entrepreneurship. Vidya's film 'Humari Adhuri Kahani' had a strong woman protagonist and suited their ideology of enhancing women empowerment in the State. Thus, they decided to screen the film and booked an entire multiplex for its members consisting of managers, entrepreneurs, professionals and women from leading business houses.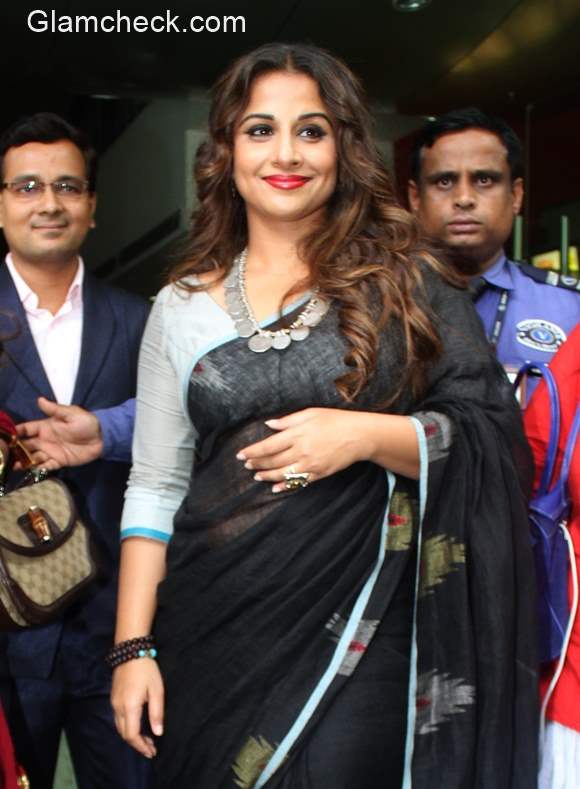 Vidya Balan 2015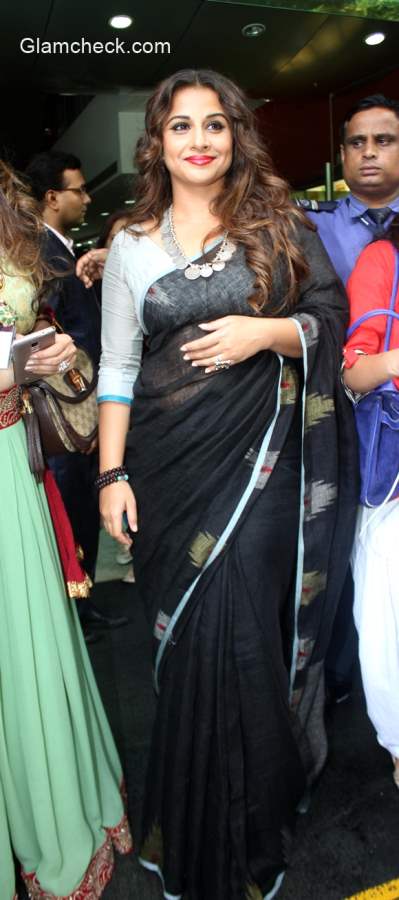 Vidya Balan in Saree 2015
Solaris Images