The inauguration of the 2015 Madhya Pradesh Tourism and Handicrafts exhibition at Jehangir Art gallery in Mumbai on 23rd June was graced by an eminent personality, the beautiful Indian actress Vidya Balan. For someone who has always shown a preference and love for traditional Indian sarees, it was only apt that Ms. Balan was invited as a special guest.
Vidya Balan inaugurates the MP Tourism and Handicrafts exhibition at Jehangir Art gallery
In fact, as the actress disclosed, the lovely red and yellow silk sari that she wore for the event was gifted by the Madhya Pradesh Chief Minister's wife. And as always, Vidya looked gorgeous and picture perfect in the sari. She had styled the look with jhoomkas (earrings) and bangles from Amrapali, a braided hair-do and a Bengali style orange-toned bindi.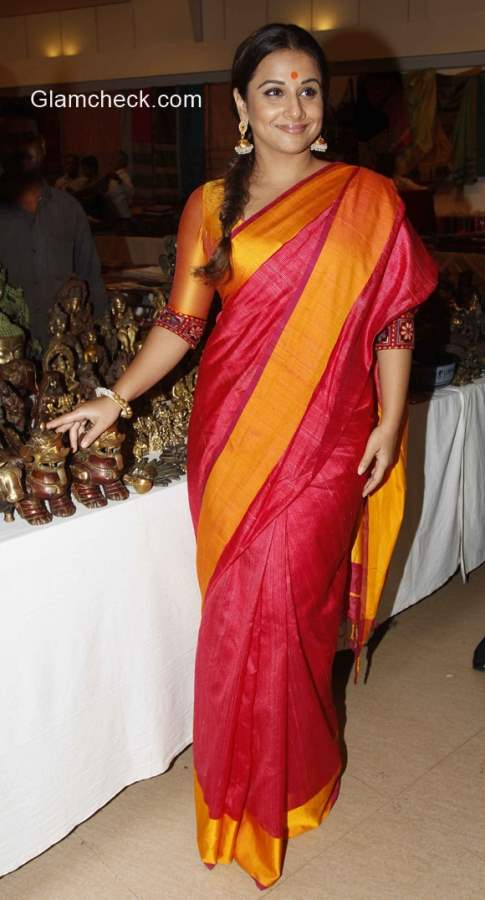 Vidya Balan in Orange Sari 2015
The actress spoke at length about the MP exhibition, saying they have such a wide selection of sarees ranging from beautiful chanderi and maheshwari to pure cotton fabric that it will take a lot of time to try and see the whole collection. She also added that she accepted their invitation to grace the inaugural without a second thought since she was very fond of sarees and often travelled to different places in search of them.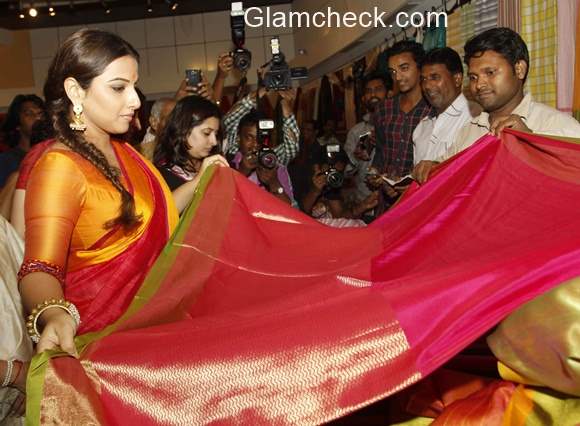 Vidya Balan inaugurates the MP Tourism and Handicrafts exhibition
Vidya further said that she had personally visited the culturally rich State of Madhya Pradesh to extend her gratitude to the CM for declaring her film 'Hamari Adhuri Kahani' tax free. She had met the exhibition organizer during her stay there and that was when she was extended the invitation to be a special guest for the handloom inauguration.
The week long exhibition held every year at Jehangir Art Gallery of Mumbai hosts handicraft exhibition from different parts of the country, besides other art and painting shows. For 2015, the exhibition will go on from 23rd to 29th June.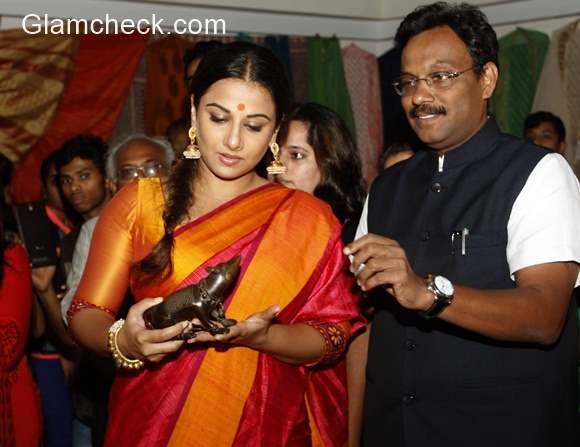 MP Tourism and Handicrafts exhibition at Jehangir Art gallery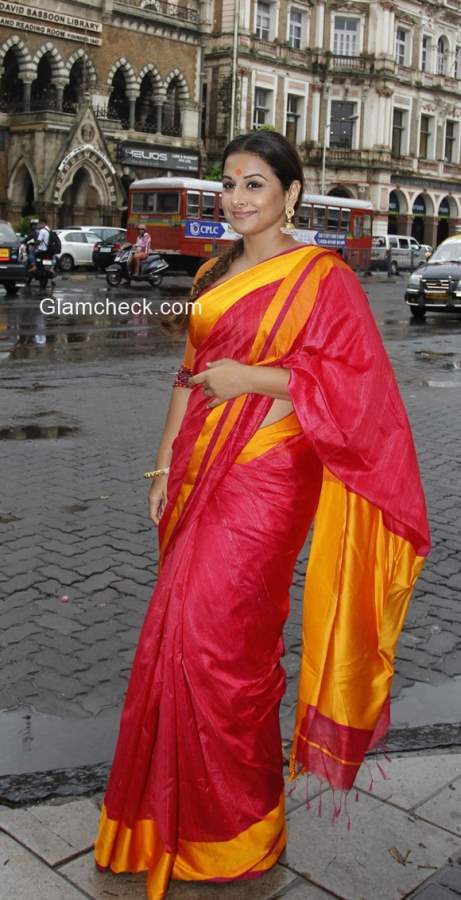 Vidya Balan Pictures in Saree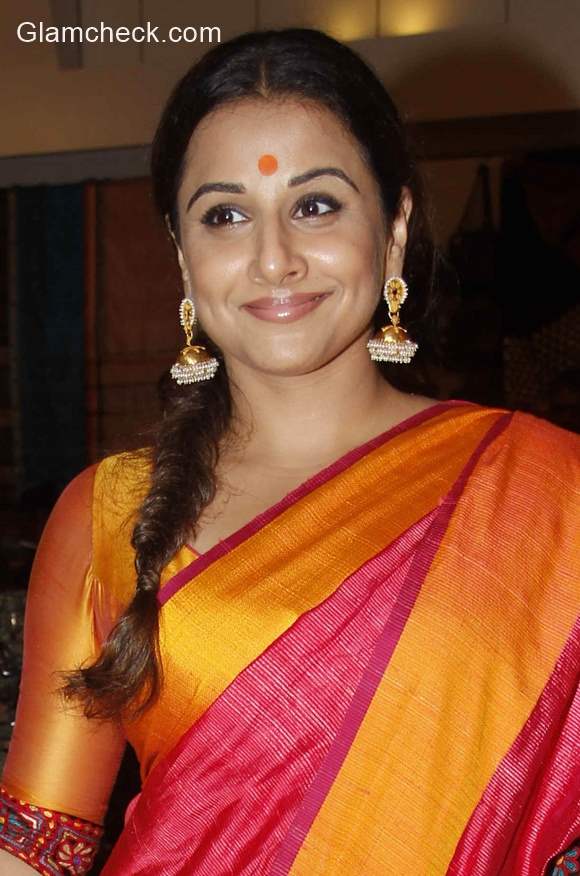 Indian Traditional Look Vidya Balan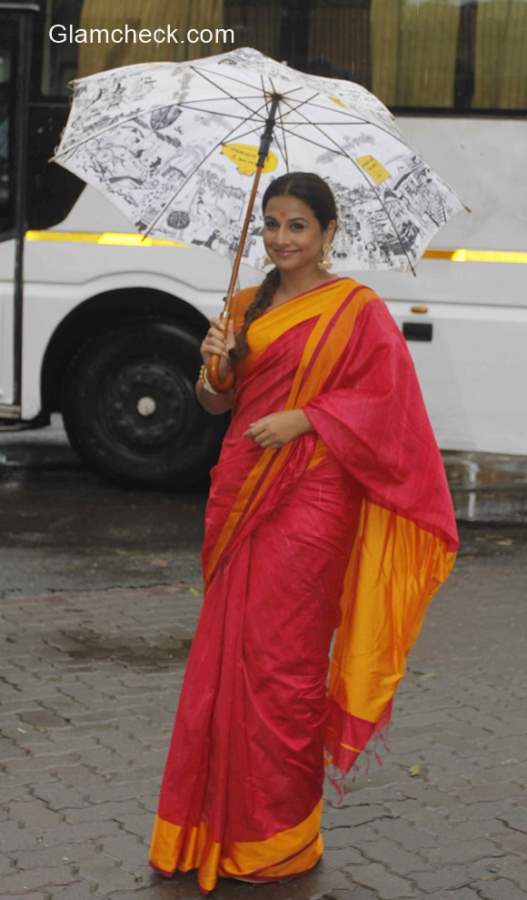 Vidya Balan in Saree 2015
Solaris Images