The unveiling of the new English General Entertainment channels – Colors Infinity and Colors Infinity HD was held in Mumbai on July 7th, 2015. Present for the launch were Bollywood celebs Karan Johar and Alia Bhatt, who are also co-curators of the two English channels by Viacom 18.
Fashionista Alia Bhatt came dressed in a printed skater dress by Amit Patel. To match the blue of the dachshund prints, Alia decided on a pair of blue ankle strap heels. Minimal accessories and subtle make-up completed the look. She looked lovely!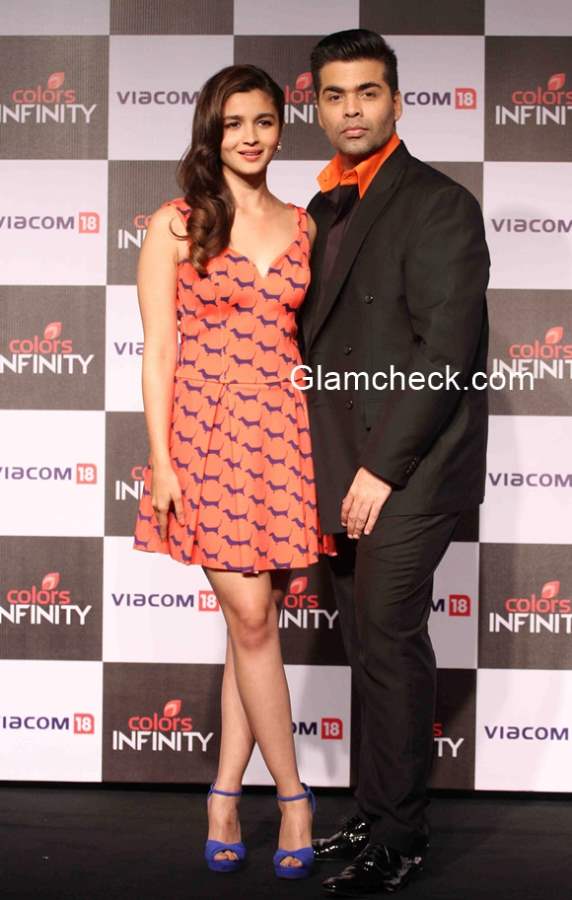 Television channels Colors Infinity and Colors Infinity HD launched by Karan Johar and Alia Bhatt
Karan Johar also matched up to co-ordinate Alia's look via a hint of orange on his shirt collar in an otherwise all black outfit.
It has been said that since both Karan and Alia were heavy consumers of English television shows, it was decided to rope in the two to co-curate the contents for the two channels. Said Karan Johar, Colors Infinity was all set to change the pace of English entertainment in India with its infinitely amazing content and game changing programmes.
Ms. Bhatt chipped in that the channel has brought in the latest and hottest of the latest English shows, so she believed that Colors Infinity would rise above the white noise and create something amazing.

Alia Bhatt at Colors Infinity and Colors Infinity HD Launch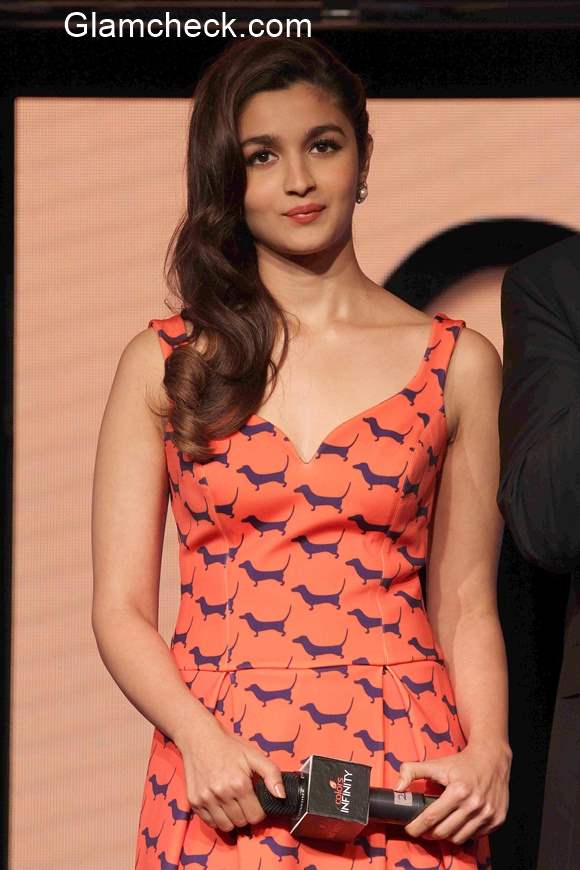 Alia Bhatt Colors Infinity and Colors Infinity HD Launch
The television network has entered into major multi-year deals with Warner Bros. International Television Distribution, NBC Universal, Sony Pictures Television, Twentieth Century Fox, Lionsgate, MGM, BBC and Endemol Shine among others. In a press release, the team has said that all the contents would be exclusive to the channel and has an unprecedented list of acquisitions.
The content will span genres like drama, superhero series, comedy, crime, fantasy and thrillers. There will also be cooking, dancing, singing and other lifestyle related reality shows. The aim of the channel, it has been said, was to introduce new contents to the audience.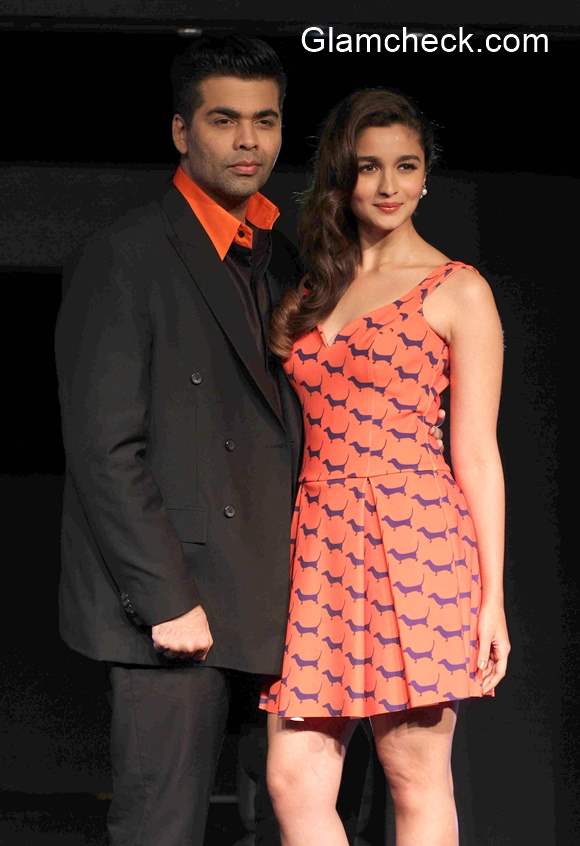 Karan Johar and Alia Bhatt at Colors Infinity and Colors Infinity HD Launch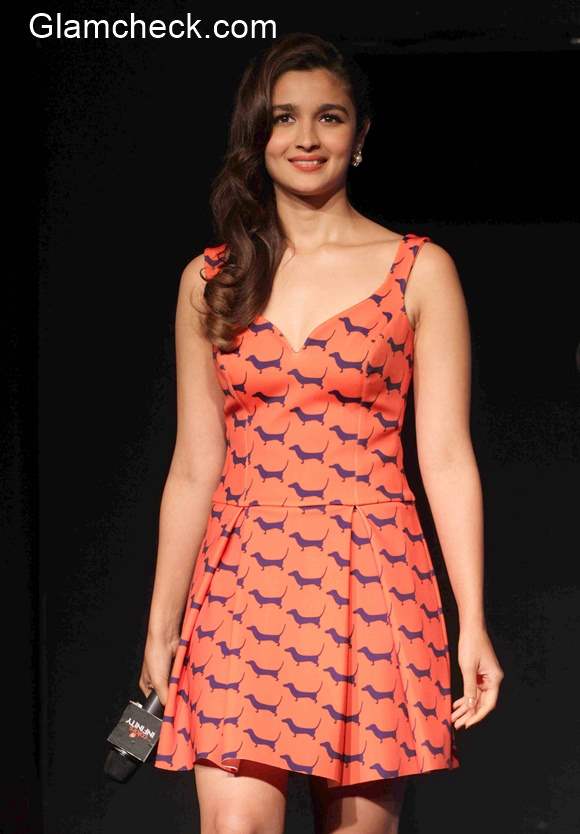 Alia Bhatt 2015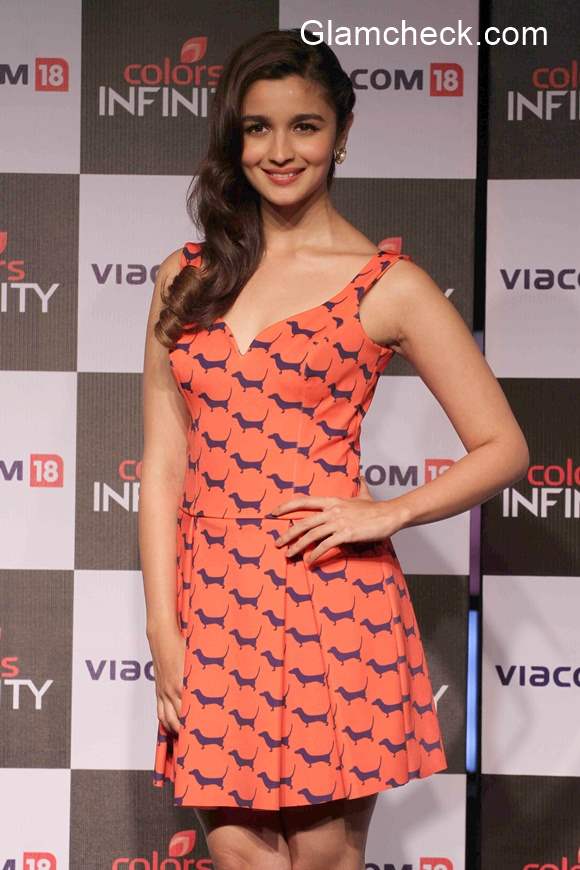 Alia Bhatt 2015 pics
Solaris Images