The evening at the Amazon Couture Week 2015, New Delhi on July 31st began with designer Anju Modi's Persian inspired collection 'Kashish'. The lights were dimmed and models in full regal splendour glided down the runway, taking one back to the rich ancient Persian civilization.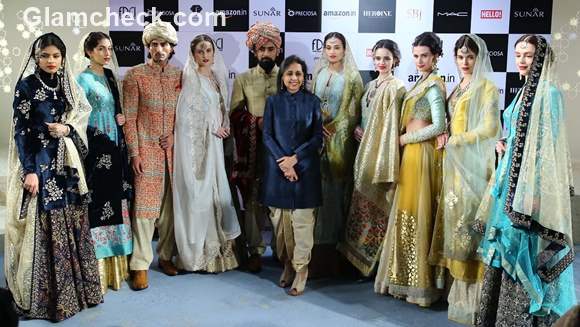 Amazon Couture Week 2015 – Anju Modi collection Kashish
Anju Modi's creation featured soft pastels, calm ivory and rich gold with a splash of bright vibrant colors. As the show progressed, the earthy silent color palette moved to slightly darker shades and to bold reds, ending in lovely fuchsia pinks.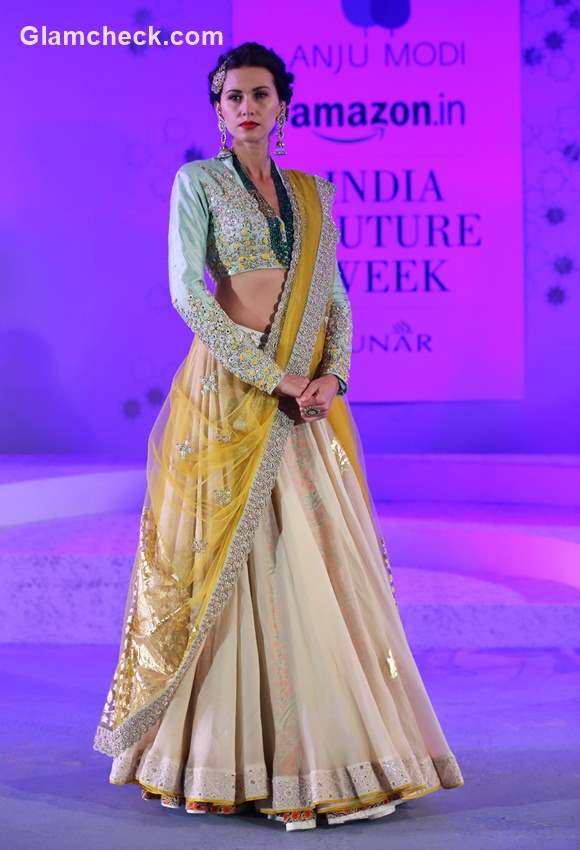 Amazon Couture Week 2015 – Anju Modi Kashish
Grand yet subtle, the bridal outfits were styled to resemble shararas. Layering was done with the pehswaz and multiple dupattas to much effect, lending a grand dramatic finish. The showstopper bridal attire was an intricately embroidered ivory hued sharara featuring a dramatic yet soft flare, with shades of rich red and bathed in opulent shimmery gold.
For the men, Anju's collection consisted of sherwanis swathed in fine gold thread embroideries. The outfit for the bridegroom was an ivory and gold hued suit with a turban and complemented by a dash of rich red via the majestic velvet shawl.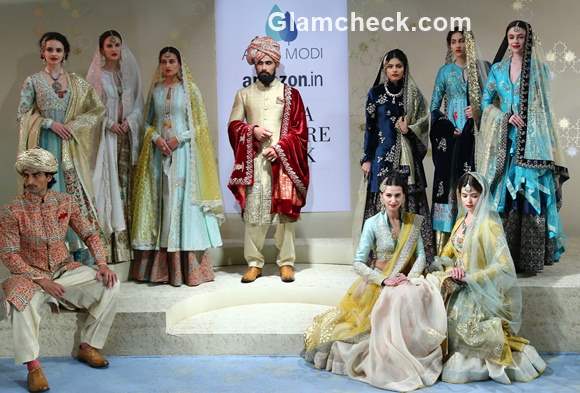 Amazon Couture Week 2015 – Anju Modi
Anju Modi, giving an insight into her design inspiration, told that she often worked on concepts and inspirations that reflected her state of mind at that particular time. Her Amazon Couture Week 2015 collection was inspired by Persia's rich ancient civilisation – their miniature art, their design repertoire, their architectural influences and also the philosophical works of the renowned poet, scholar and mystic Rūmī.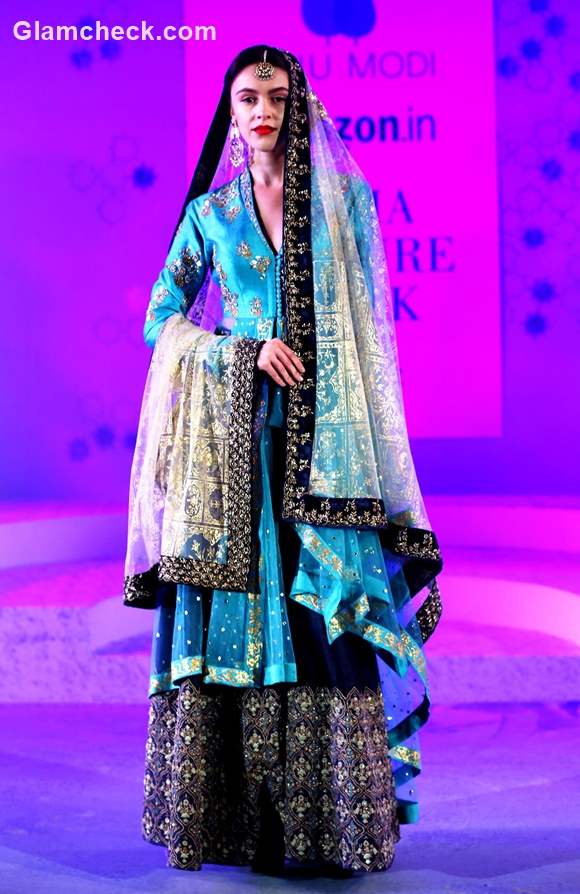 Amazon Couture Week 2015 – Anju Modi Collection
Anju added that the civilisation was so diverse and culturally rich that she had, before her, extensive inspirations for the couture range. Kashish (attraction) was an abstract inspiration; it was about the aspiration and the desire to attain. Its final physical manifestation aimed at reflecting the Islamic and Persian influences. Anju's 'Kashish' brought back the grandiose and opulence of the famed Persian civilisation.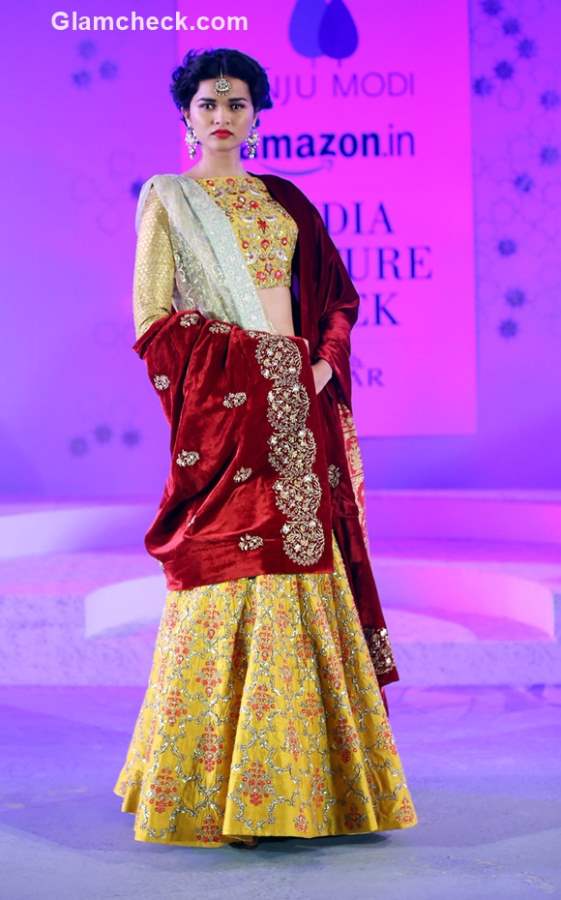 Anju Modi Collection at Amazon Couture Week 2015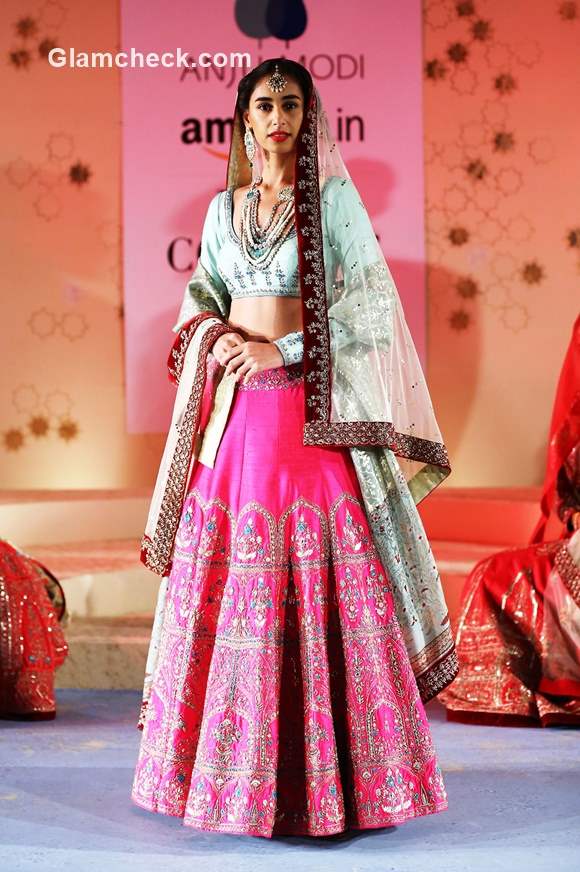 Anju Modi at Amazon Couture Week 2015
Solaris Images