Fitness coach to some of the most popular B-town celebrities, Namrata Purohit unveiled her own fitness guide book at a Bollywood studded event held in Mumbai on August 5, 2015. Entitled 'The Lazy Girls Guide to Being Fit', the book was launched by actresses Lisa Haydon and Jacqueline Fernandez besides other glamorous faces.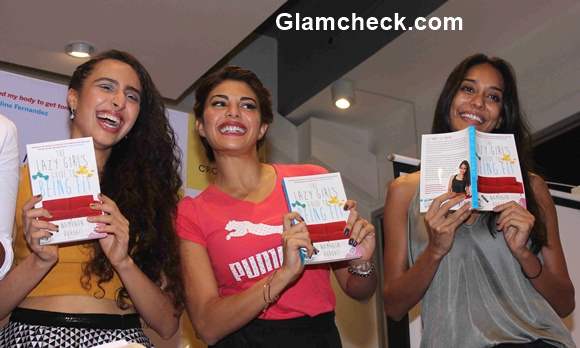 The Lazy Girls Guide to Being Fit Launch
Dressed in a Puma T-shirt and draped skirt, Jacqueline added flirty pink lips to complete her sporty yet elegant look. Lisa also kept her look simple with silver-grey halter top, skinny jeans, strappy heels and lovely pink handbag. Don't the ladies look effortless and oh-so-pretty?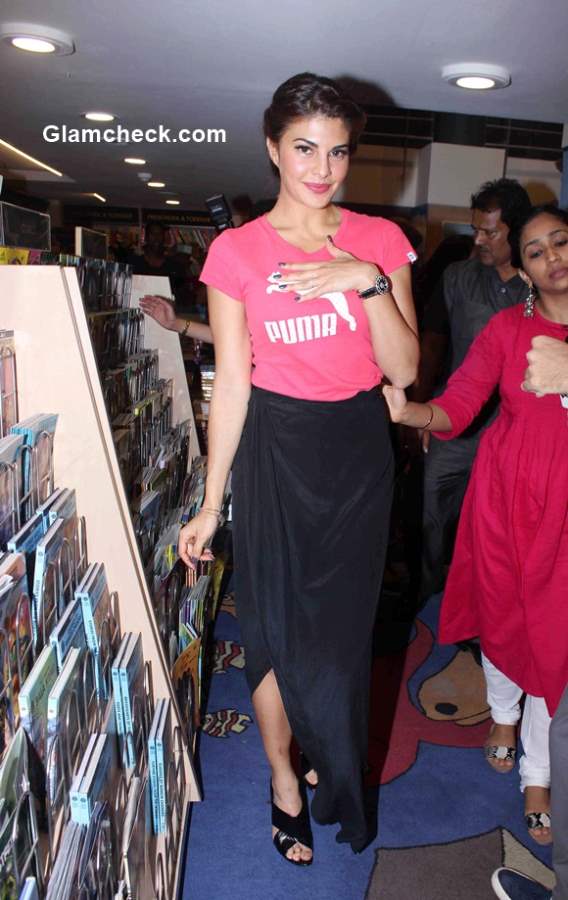 Jacqueline Fernandez 2015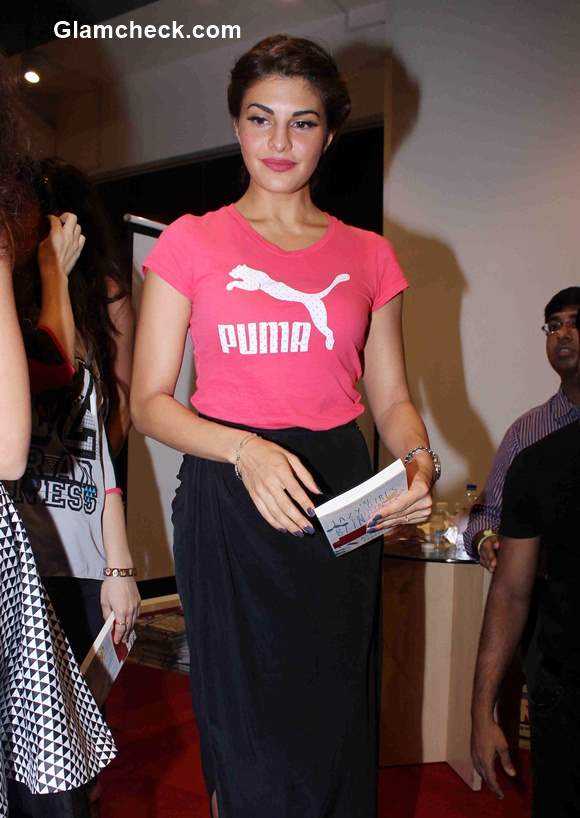 Jacqueline Fernandez 2015 pics
Appearing quite cheerful and bubbly, Jacqueline told media that Namrata was her personal fitness trainer and she was the one who introduced her to pilates a few months back. It was a great workout experience and kept her body stronger, fitter and in the process, made her much happier. Getting introduced to pilates was an amazing thing, she gushed.
Jacqueline also disclosed that, in fact, Lisa was the one who inspired her to include it in her fitness routine. Besides making one fit and slim, pilates was surprisingly injury free. Congratulating Namrata on turning author, Jacqueline said that she was glad the book was launched for it would spread more awareness.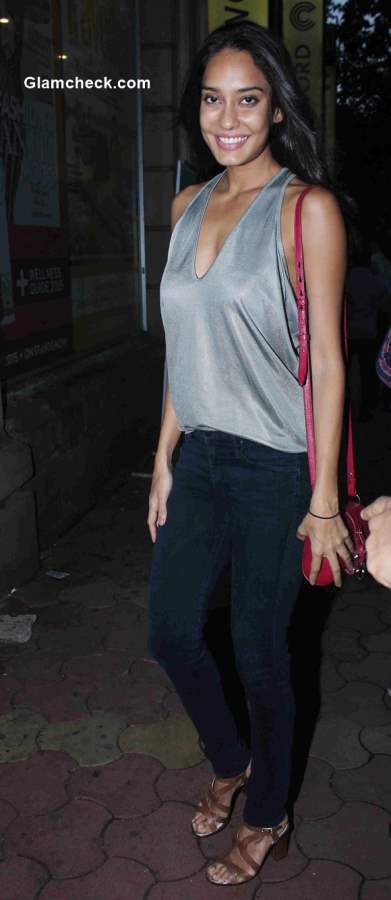 Lisa Haydon 2015 pics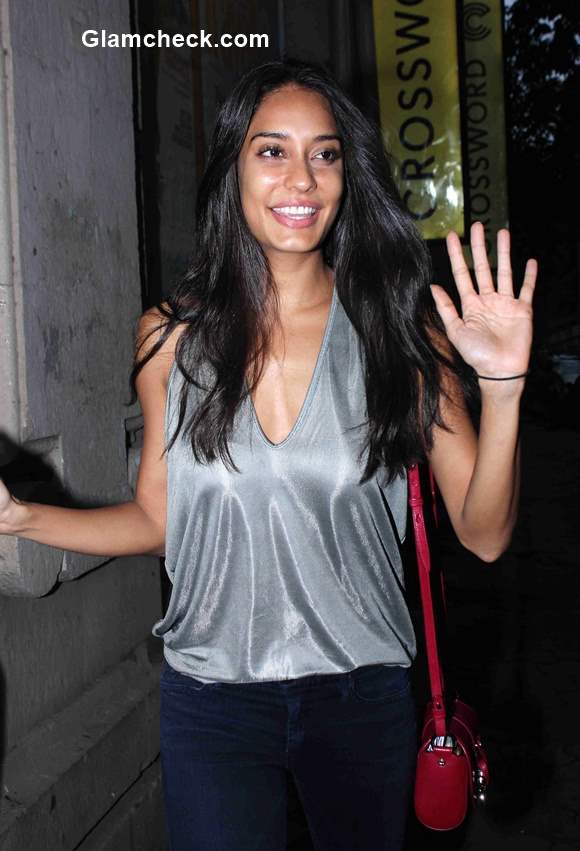 Lisa Haydon 2015
Lisa Haydon further added that Namrata, also her personal pilates trainer, changed the way she viewed exercise and work-out. Lisa divulged that she decided to train with Namrata after having run four marathons; thus, her body was full of injuries and pain. But pilates saved her, made her body toned, in line and more connected to the core.
Namrata Purohit, a popular fitness coach, is a certified Pilates instructor and one of the youngest trained Stott Pilates instructors in the world. Her fitness station 'The Pilates Studio' has been accredited with the distinction of being the first studio in the world to offer Pilates and simulated altitude-training under one roof. Since 2011, Namrata has been the Official Fitness Expert for The Femina Miss India International pageant.
Solaris Images