Indian actress Dia Mirza was spotted attending the Gallerie Angel Arts curated exhibition 'In an Artist's Mind' held in Mumbai on August 14. For the event, the actress chose to wear a dark teal colored dress splattered with bold floral prints. A pretty outfit as such needed less accessorizing and thus, Dia decided on a single statement necklace. With her hair done in curls, she completed the look with nude strap pumps and embellished chain handbag. A pretty and elegant look!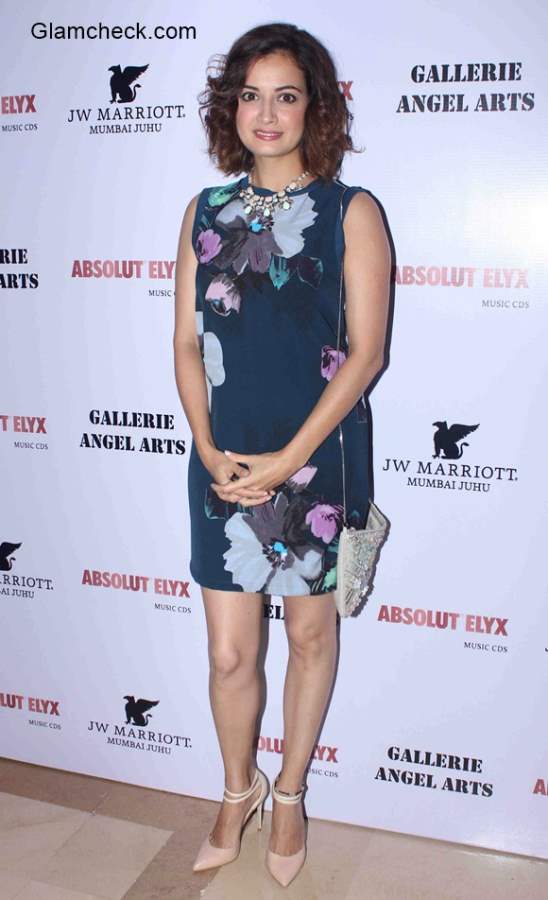 Dia Mirza attends exhibition In An Artists Mind curated by Gallerie Angel Arts
A premium boutique art service, Gallerie Angel Arts is co-owned by Reshma Jani and Shwetambari Soni who both believe in selling modern contemporary Indian art with sensibility and thorough research. Besides Dia Mirza, many Indian celebs also chose to attend the exhibition.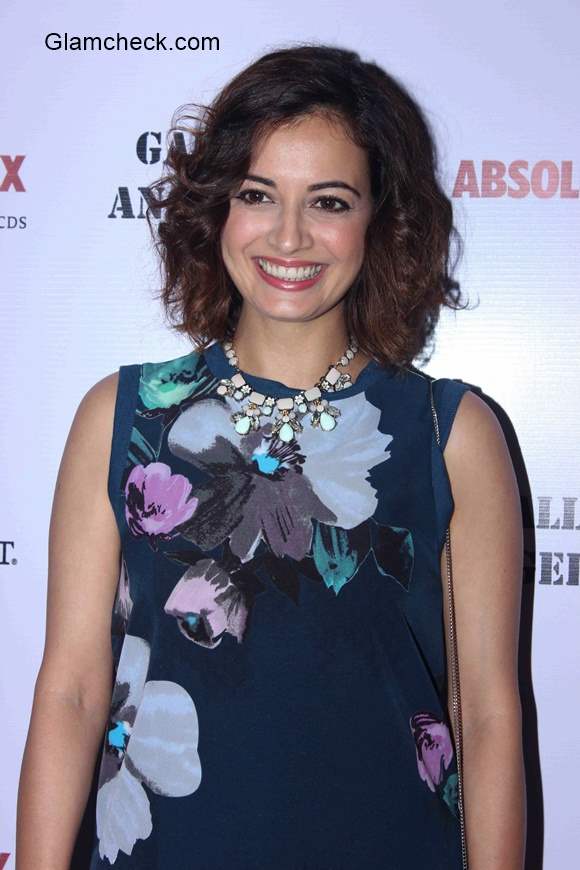 Dia Mirza 2015 pic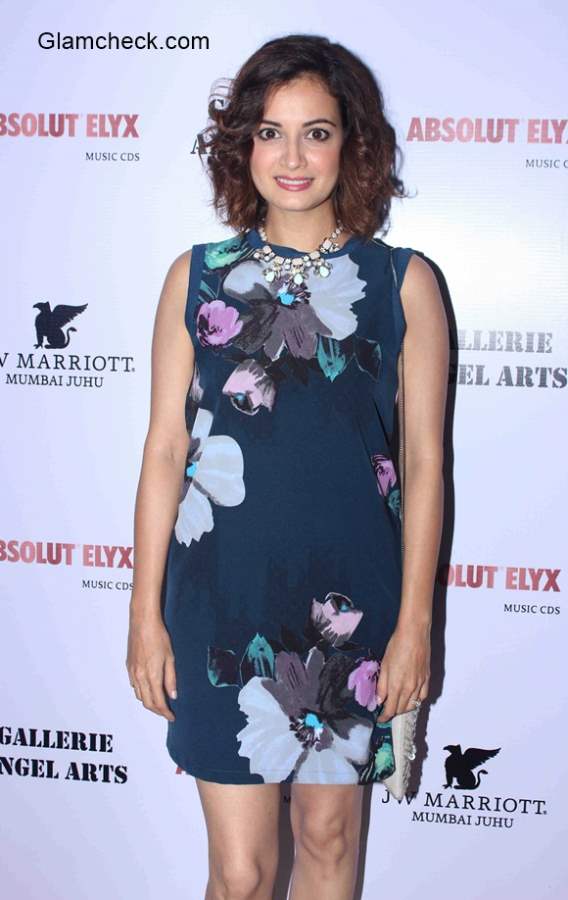 Dia Mirza 2015
Solaris Images