Indian actor and columnist Twinkle Khanna has launched her debut book Mrs. Funnybones, guaranteed to be a rib tickler, on August 18 in Mumbai. The actress had once aptly stated that earlier she was thought of as rude and blunt but people, now see her writing as funny and cool!
Also known for her innate sense of style, Twinkle came dressed for the grand event in a pair of jeans, white blouse and snake print DvF blazer, accessorized by a gorgeous Manish Arora for Amrapali statement neckpiece. Doesn't she look fab? Lovely as always!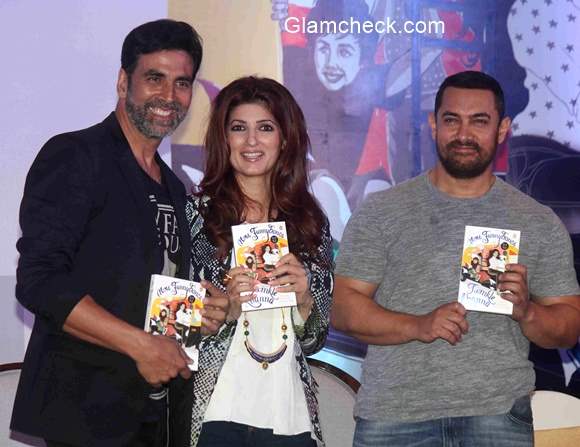 Twinkle Khanna launches her debut book Mrs. Funnybones
Standing tall next to her was her handsome hubby, Akshay Kumar who, as Twinkle confessed, has the task of keeping her in check. She told media that Akshay had always guided her with his positive feedbacks and even though she had many editors, he was her first editor. He made her remove lines and phrases from the book, making her remove Pakistan (four times!) and even tried to remove the word lotus from her last one. All we can say is that for an avid reader who loves a joke or two, Twinkle's debut book is bound to be on the wish list.
The book, Mrs FunnyBones has tried to capture the life of modern Indian woman, a woman who goes to work but has the task of organizing dinner every evening, a woman who stays in control of her life but also has to listen to mummyji, someone who worry about her weight as much as she shows concern for the state of the country.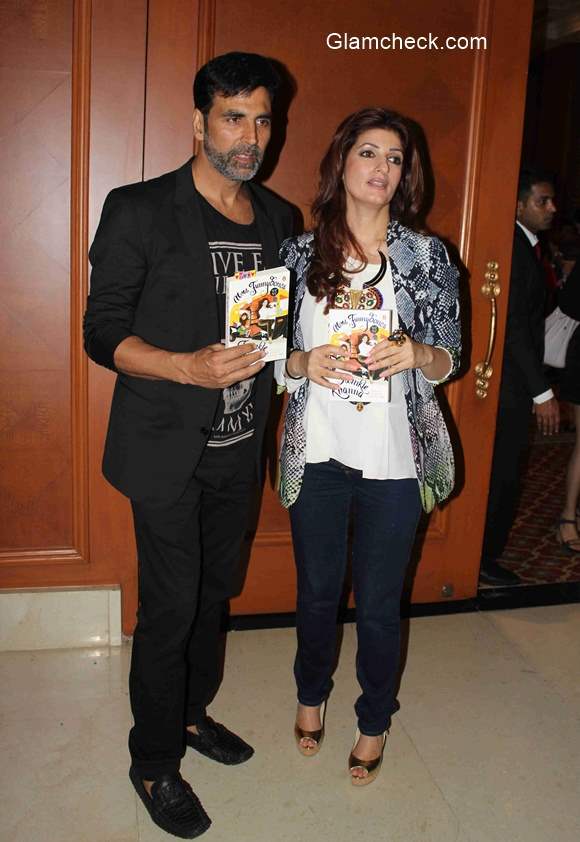 Twinkle Khanna along with Akshay Kumar during the launch of her book Mrs. Funnybones
Present during the event to lend their support were Twinkle's mom – Dimple Kapadia, sister – Rinke Khanna and close friends – Suzzanne Khan, Aaamir Khan and Karan Johar.
Karan Johar brought an interesting spin to the event by hosting a live version of his popular talk show 'Koffee with Karan'. It might be worth noting that Twinkle, one of his best pals in the industry, has never been featured on the TV show. On her part, the author revealed that she had avoided being on Karan's show because she was afraid that her sense of humour would take over and she will blurt out something embarrassing.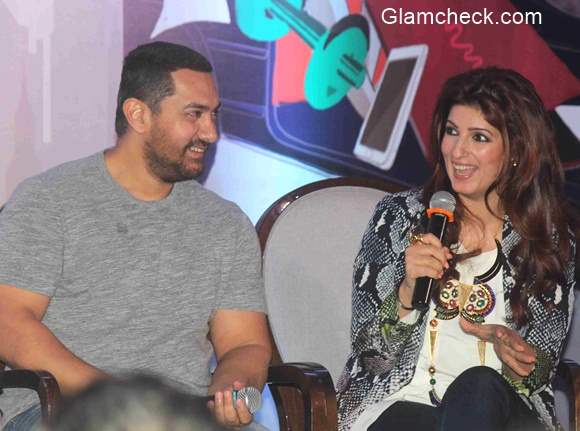 Twinkle Khanna book Mrs Funnybones
A fitting launch event for one of the most witty and original writers, the evening was filled with cheeky one-liners, jokes and laughter. As Mrs Funnybones herself tweeted, her book has been launched and her satellite was now orbitting the earth!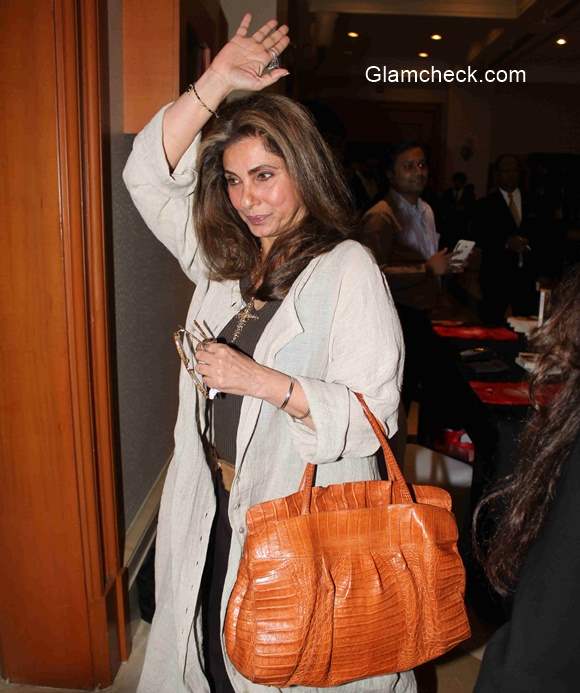 Dimple Kapadia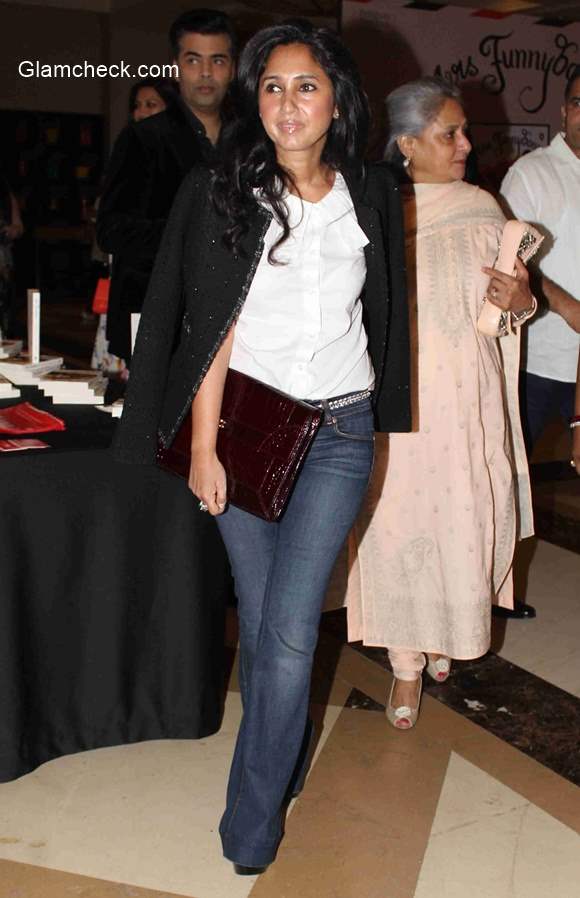 Rinke Khanna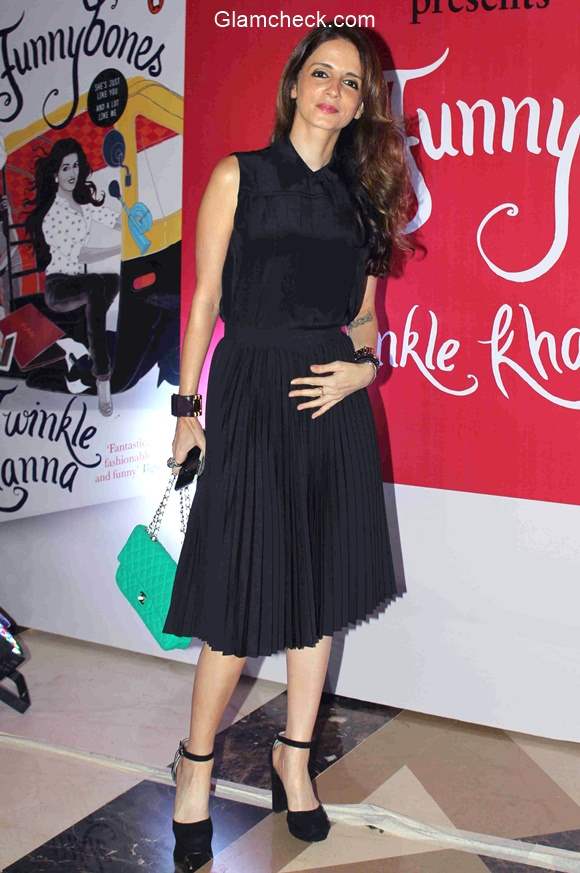 Suzanne Khan
Solaris Images