Are you one of those who carry an over-bulging bag of makeup products with absolutely no idea of where to find to your lip gloss when you have an impromptu meeting with your colleagues? Most of us dream of owing the perfect vanity box with all the bare essentials easily placed and approachable.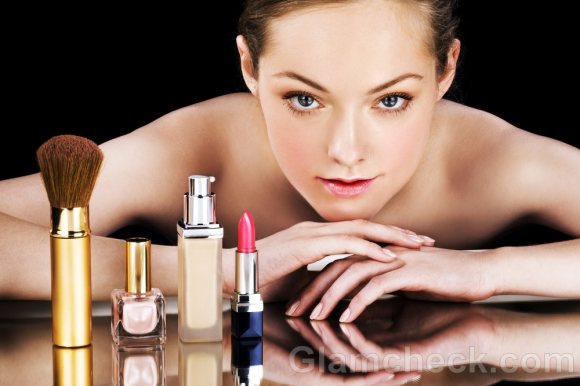 So ladies, if you own an unmanageable bulgy bag of cosmetics with absolutely no idea as to how to use each one of those, this piece of write-up is a dependable cosmetic bible for you. Read on… as its time to brush up the basics!
Makeup products for your Eyes
 Kohl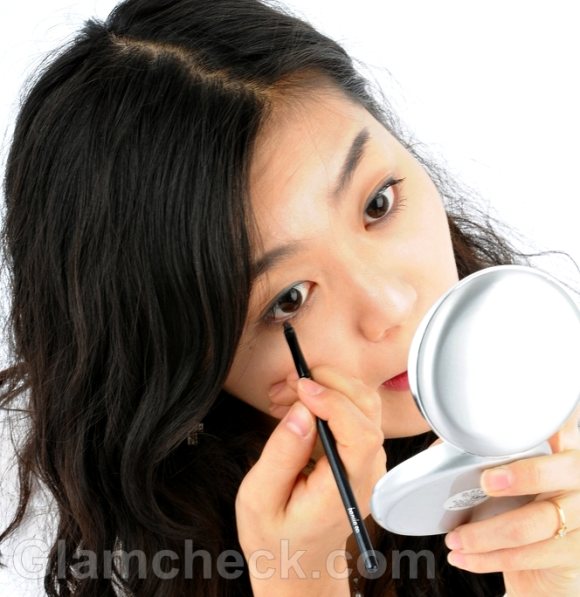 This is one of the first makeup products to invest into. Water proofness is the basic feature to look for. Believe it or not, a nice smear of kohl on your eyes can make them look bigger and illustrious.
Waterproof Mascara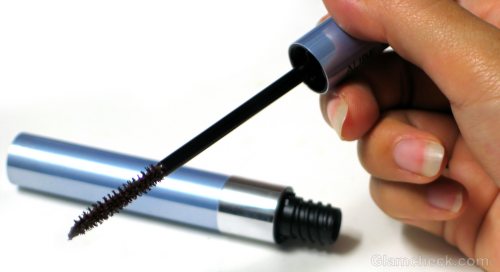 For longer, thicker and most importantly, beautiful eyes, waterproof mascara must find an important place in your small kitty. Since it does not get washed away easily, this is a dependable makeup product to use all round the year. Also read how to apply mascara evenly in order to  get those perfect eyelashes, you have always wanted.
Liquid eyeliner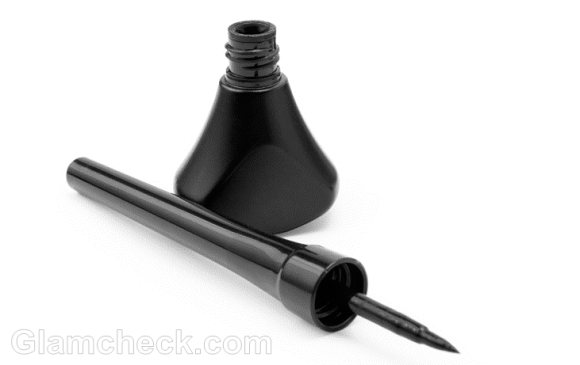 This product well defines and shapes even the petite eyes. Smear a thicker line for a dramatic look. Apart from liquid eyeliner, pencil and gel eyeliners can also be used. Also, there can be varied ways to wear your eyeliner. So, choose your own style to redefine your look. 
Eyeshadow and eyeshadow brushes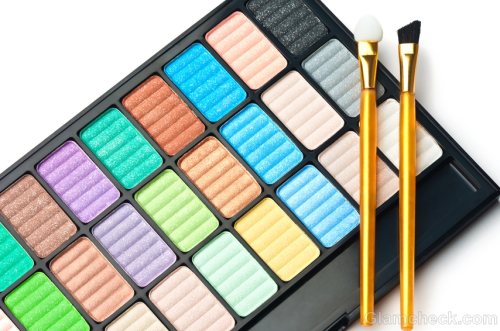 For a more glamorous eye makeup, one can count on hues of eyeshadows. But more than the choice of your eyeshadows, it's the choice of the eyeshadow brush that really makes the difference. It is ideal to look for a brush that has angled, soft and firm bristles. Please refer a separate article on various types of Makeup Brushes.
Eye makeup remover and eye makeup remover pads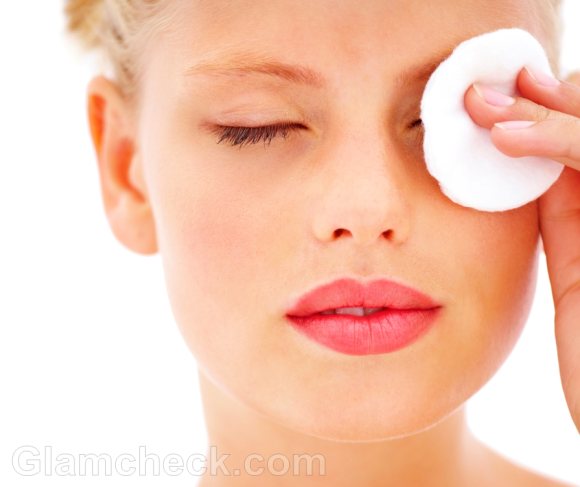 The right product to rub off the eye makeup. This essential gently rubs the makeup with the help of eye makeup remover pad without damaging the skin.
 Makeup products for your Face
 Concealer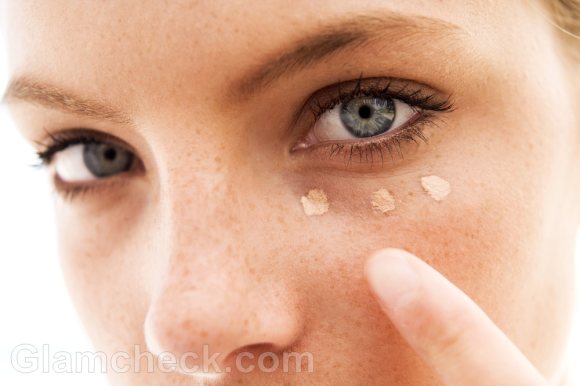 This is one of the most important makeup products which works wonder for your skin by concealing all your blemishes and dark spots. This product is used right at the beginning of the makeup regime. The best way to apply a concealer is first adding its few drops to the drops of moisturizer and then evenly massaging it all over the face and neck. There are various types of concealers for all skin types.
Foundation
Just like concealers, there are different types of makeup foundation available to suit all skin types. However, there is a difference between concealer and makeup foundation. Foundation works as a base to the makeup. The best features to look for in this product are SPF content, matte effect and for those who love to spot a heard turning look, dusk of shimmer. Going by the experts, foundation is one of the most useful makeup products to easily reduce the appearance of pores on the skin and render it a young appeal.
Blusher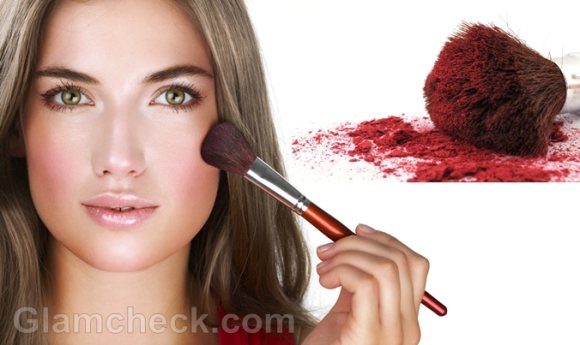 Available in many shades, this essential makeup product highlights your cheekbones by giving them a long lasting color. Apply it with a blusher brush to taper the skin for that perfect shade and hue. A nicely stroked blusher replicates a healthy gush of blood to your cheek.
Makeup remover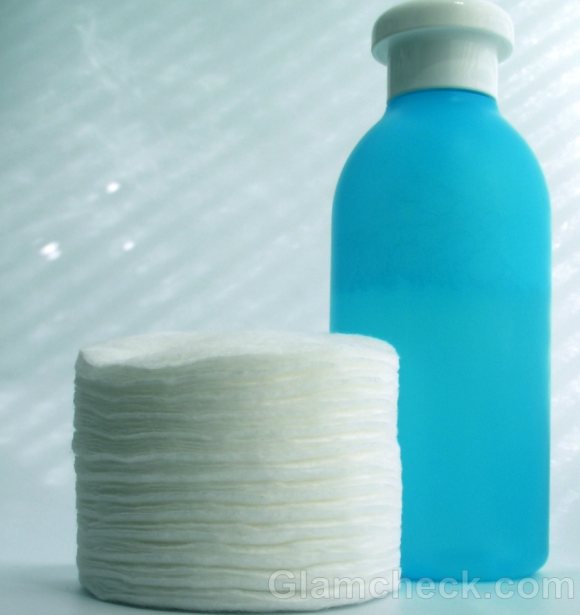 One of the most important beauty& makeup products, yet easily ignored by many. This one helps to remove all the traces of makeup without any damage and keeps your skin dirt-free for the rest of the day. Read more on makeup removers.
Toner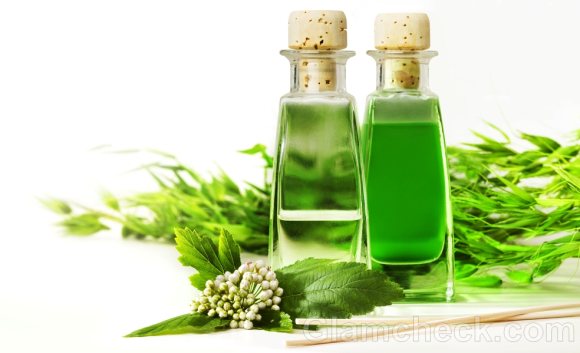 Toner helps to keep the skin tight and oil-free. An alcohol free toner should be your best choice to keep your skin free from open pores and dirt. Ideal for daily usage, especially after a tiring day.  
Makeup products for your Lips
Lip Balm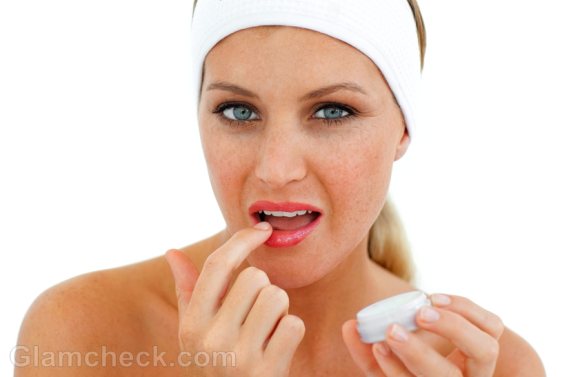 The very first product to count on when it comes to lips' protection. This balm keeps your precious lips well hydrated and clean. Going by the experts' verdict, lip balm is one of the most essential makeup products to keep your lips soft and smooth for a long time.  
Lip Liner
This bare essential does the job of adding depth as well as well defining your lips. The ultra-soft tip of this product draws a seamless outline of your lips giving it a proper shape. This one works wonders for those with thin or pencil like lips.
Lipstick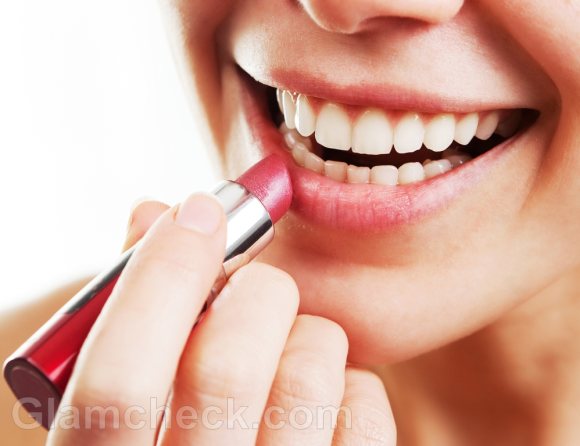 As they say no makeup is complete without a good lip-shade, this one is a must. The best part is that there is a varied range of hues to select from and match it with the color of your dress. This makeup essential is a sure shot way to make your lips look plump and attractive.
Lipstick brushes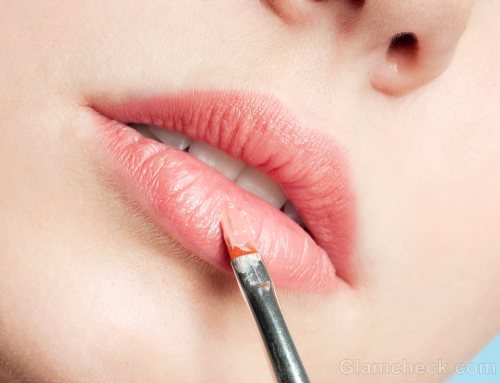 Thanks to these makeup brushes, application even to the corners of your lips are now a matter of minutes. This is indeed one of the most important makeup products that blend the shade of your lip color naturally with your lips. Look for a small, narrow brush with tapered edges.
Lip gloss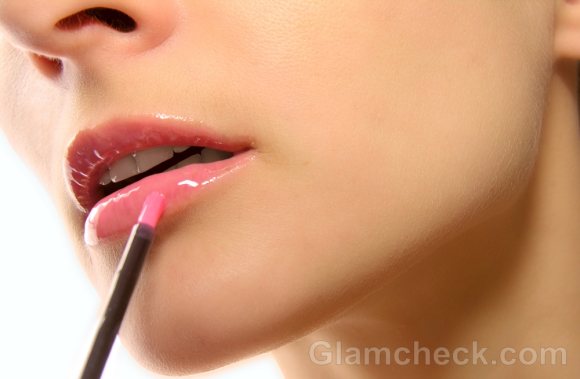 Lip gloss adds a glossy appeal to the lips. It is advisable to use a gloss over your lipshade for creating that ten on ten pout. Look for a lipgloss that not only adds shine to your assets but at the same time moisturizes them for a long time.
Lip plumper
Counted among the top five essential makeup products, a lip plumper is your best friend, particularly if you have pencil like lips. This product surely makes your assets look plumper and fuller. Use it over your lipstick and feel the change.
Makeup products for your Nails
Nail polish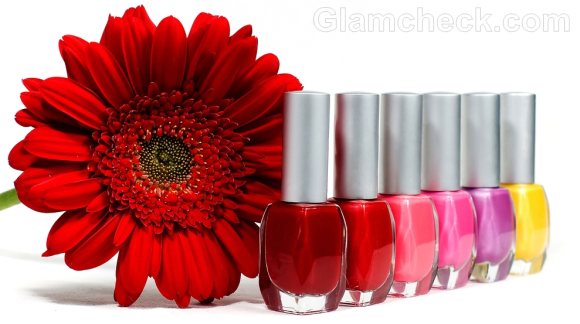 This one's is one among the hottest makeup products that'll make your nails look sizzling! Remember a single dash of nice nail paint can enhance the appeal of your nails by rendering them an attractive appeal.
Nail polish remover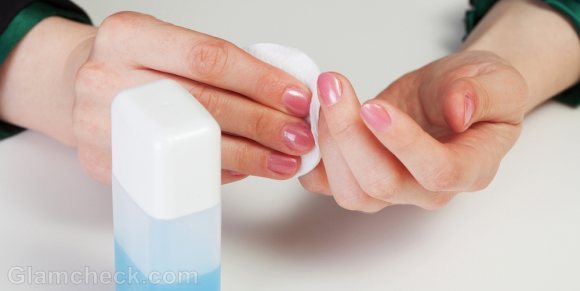 Yet another essential among the most important makeup products which helps to safely remove the nail paint. One can count on nail polish remover pads to easily get rid of your worn out nail paint.
Nail shimmers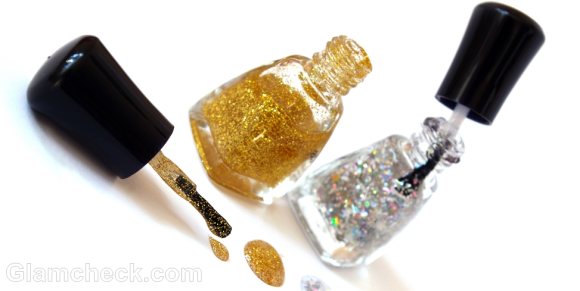 Nail shimmers are one of those makeup products that prepare you for that much awaited night parties. Typically used to further accentuate the look, shimmers are used over the nail paints.
Beauty & Makeup Products for your Body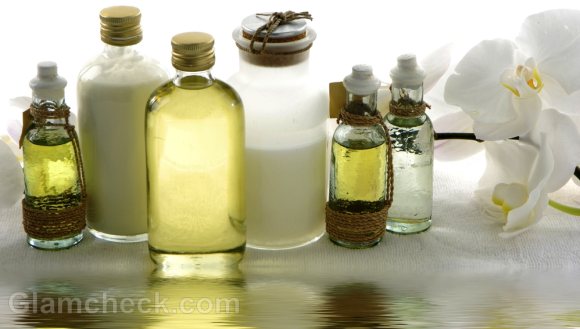 Moisturizer- Essential to keep the skin well hydrated and prepare for the usage of makeup. This is one of the most vital makeup products used to make your skin healthy and thus look good.  
Massage oil- This is one of the most important makeup products to help you keep your over-stressed body relaxed and well rejuvenated. This product is a mix of plant oils and lotions and does the work of aromatherapy as well.
Massage cream- This cream works towards keeping the body relaxed and well moist. Daily application of this makeup essential keeps the skin healthy and free from cracks.
Beauty & Makeup Products for your Hair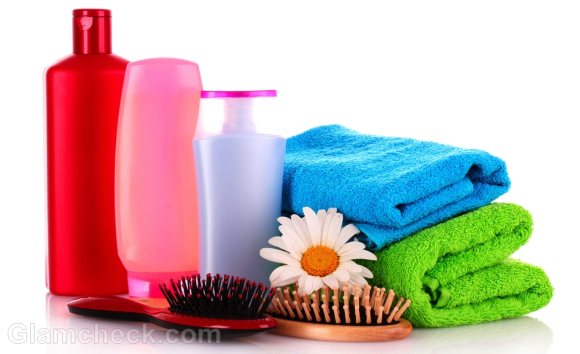 Hair comb- To de-tangle and brush your hair. These hairstyling tools top the list of one of the most essential makeup products which must be kept handy or at an easily approachable place. Remember this makeup essential must be just a few seconds away when you want to retouch your hair for an impromptu night out or meeting.
Hair shampoo and conditioners- These are the basic makeup products that keep your hair clean, moisturized and strong. Conditioners, as the name suggests, keep the hair well hydrated long part of the day. They tackle problems like split end, coarseness and dryness.
Hair color- Helps to conceal your gray strands and render you a new look. Choose the color that flatters your personality. Go brown if you have a pale skin, red if you have a fair and lustrous skin and blonde if you love the evergreen classic look.
Hair spray and gel- These hairstyling tools help to keep your hair well stylized and intact for a long time. Hair sprays can be well classified according to their strength to hold the hair intact. These makeup products are most counted on to keep varied hairstyles like curls, straight hair, bed-head look undisturbed as long as you want.
Remember, it is important to use all the above mentioned products in the correct amount and in the right direction lest you incur unnecessary damages.
 Image: Shutterstock