Getting the correct base is one of the most important steps while applying makeup. The right base makeup can go a long way in making your face look va-va-voom without seeming cakey, blotchy or overtly made up.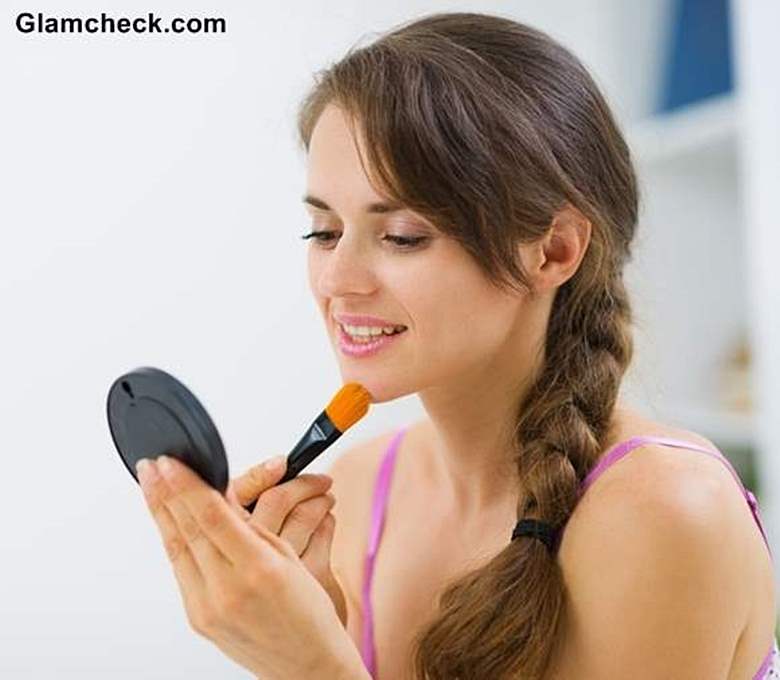 How to Apply Base Makeup
A nicely applied base makeup also covers up tiny imperfections, such as blemishes, spots or acnes, i.e. if there are any, and lends a flawless and smooth appearance to the face and also preps it up for further makeup. So, without further ado, let's get started on the steps for applying base makeup.
Prepare the Face
The first rule of applying makeup is to get started on clean skin, after all you don't want your makeup to mingle with the sweat or grime built up from the day! It also can promote breakouts and other skin afflictions. Also, makeup doesn't have the same zing when applied on skin that could do with a bit of cleaning, and, trust us when we say this, you will feel icky too.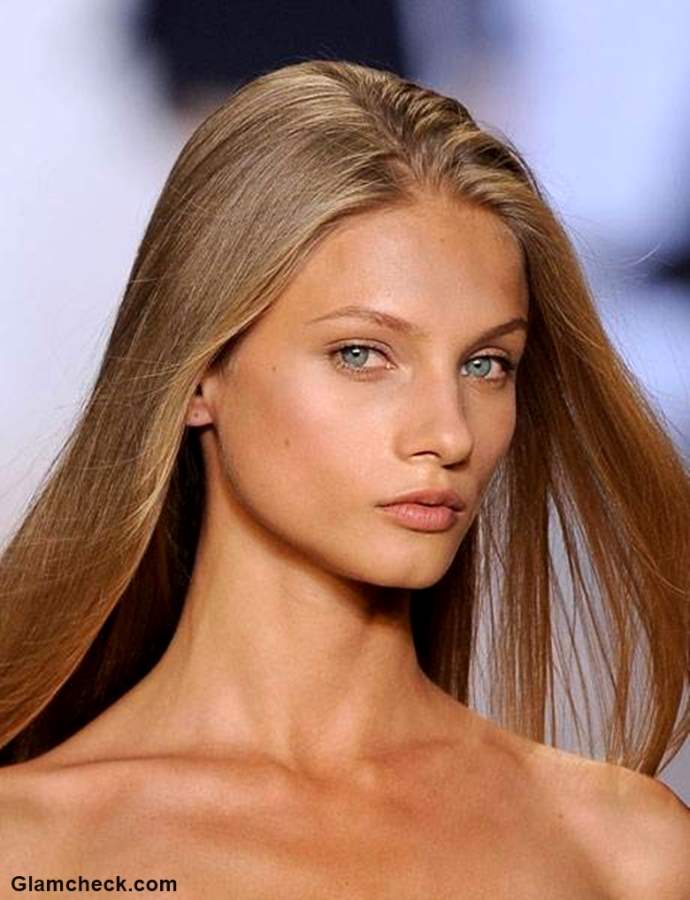 How to Apply Base Makeup on face
You should start with the cleansing, toning and moisturizing (CTM) procedure before you get down to the business of applying makeup. Those of you, who have a sensitive skin, can skip the toning part though.
How to Apply Primer
The primer is like magic in a tube, literally. It fills out pores and evens out pimple marks on the face, making the skin look super smooth. It also makes makeup last longer on the skin. Therefore, the first step in applying base makeup should be using primer on the face. You can learn all about the types, tricks and tips of applying primer here.
How to Apply Concealer
Once the face is primped up with the primer, the next step is to apply the concealer. It helps in camouflaging dark circles, pimples and blemishes. There are many types of concealers available, and you should choose one according to your skin tone and requirement. Head to our section how to apply concealer to know the best ways this product can be used on the face.
Note: If you are blessed with beautiful skin naturally, then you can give primer and concealer a miss and go straight to foundation, especially if you are in a hurry to get your makeup done for a night out.
How to Apply Foundation
For a lot of us, base makeup usually starts and finishes with foundation. This remarkable product was definitely a gem of an invention, when it comes to makeup. Today, there are various types of foundation available, right from liquid ones to spray foundations.
The right foundation goes a long way in adding the ethereal effect to your face. A foundation alone can make or break your look, so one has to choose and apply it very carefully. Luckily, we have a detailed tutorial for you on how to apply foundation, so that you can master the art of applying foundation effortlessly.
Here, we would like to point out that a lot of women get confused between a foundation and a concealer and try to substitute one for the other. However each has its own set of purposes and merits, and there is a difference between concealer and foundation.
How to Apply Compact
A compact, also known as face powder or loose powder, sets the base makeup in place and also adds more staying power to it, especially if the face is prone to getting oily or sweaty. You should choose a foundation in a shade that is closest to your natural skin tone, just like you do for a foundation or concealer.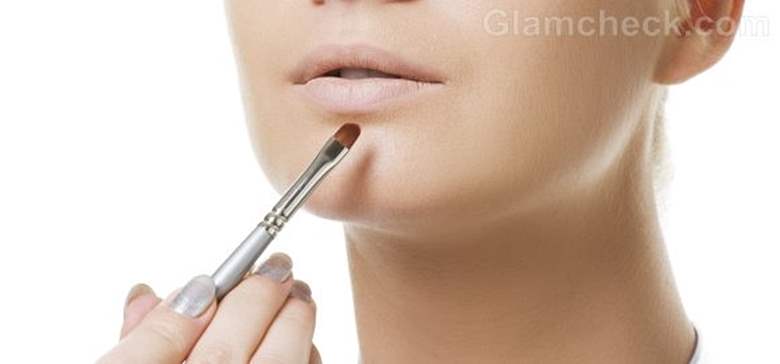 How to Apply Base Makeup pic
To apply, dab a bit of compact lightly all over your face and neck and ensure that it blends well. If you use too much or don't blend it well, then the effect can be disastrous and you could end up looking like a cakey geisha doll. The tip to use just the correct amount is pressing the applicator sponge on the powder and then tapping of any excess. After that, dab the applicator on your hand twice and only then apply whatever is remaining, evenly, all over the face.
Those who don't have an oily or sweaty skin can give leave out this step if they want to.
 So, these were the steps to applying that perfect base makeup. All of us may not have been born with the best skin, but we definitely can give the impression of an impeccable one by applying the right base makeup.
Image: Shutterstock