Mumbai, Tuesday, August 07, 2012: Geometric prints danced in a colourful fantasy as Vishal Prints presented Archana Kochhar's "Retro-Metric" collection at Lakmé Fashion Week Winter/Festive 2012.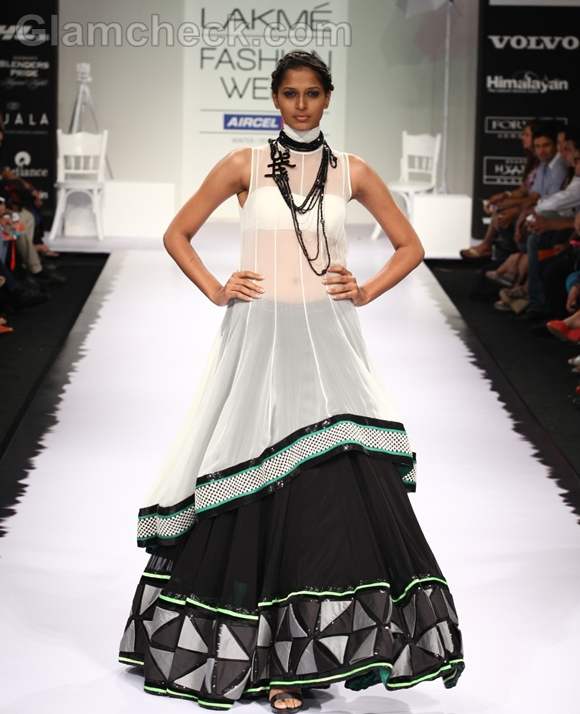 It was a cornucopia of style and fashion when Archana displayed her 36 garments comprising 18 saris and 18 fusion creations, as they glided down the ramp. The bold geometrics appeared for cocktail saris, elegant short tunics, dramatic dresses and stunning gowns with cascading drapes.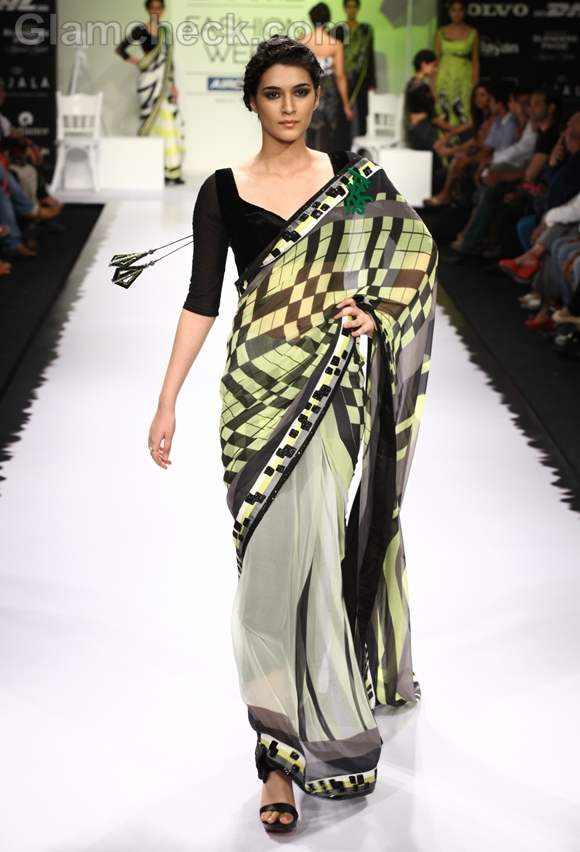 The outfits comprised from slinky draped maxis to flirty ballerina layered wired skirts worn with shimmering corsets. Asymmetric hemlines were visible for most dresses and kurtas, with drawstrings giving a new edge as they once again appeared for sheer skirts.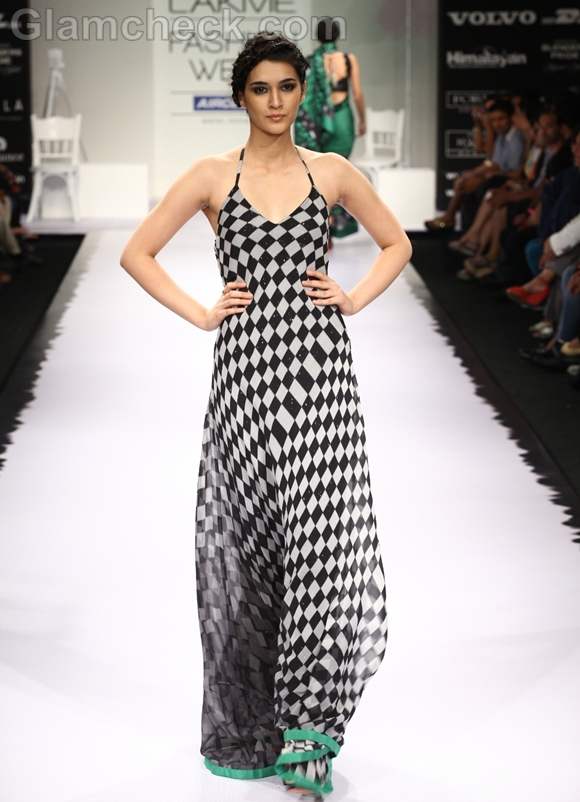 Stopping the show was Sameera Reddy, Bollywood star of hit movies like 'Race' and 'No Entry' in a gleaming printed sari.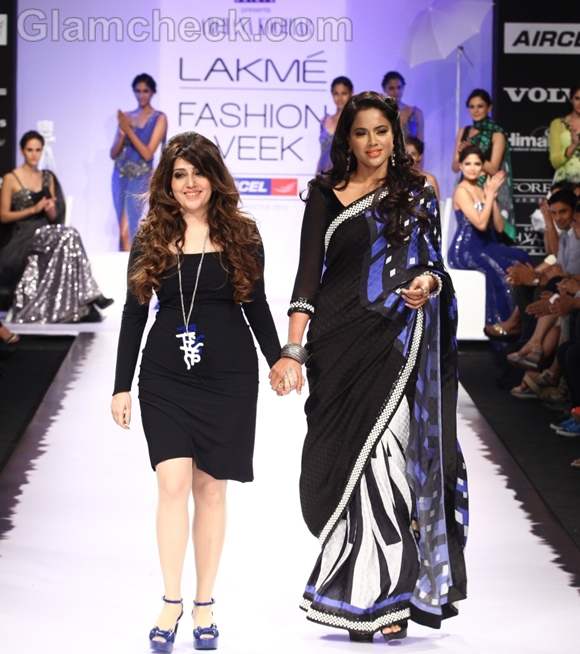 When it comes to a colourful spectacle in fashion, it has to be the "Retro-Metric" collection from Archana Kochhar presented by Vishal Prints, which will make a dramatic global entry.
Image: Lakme Fashion Week