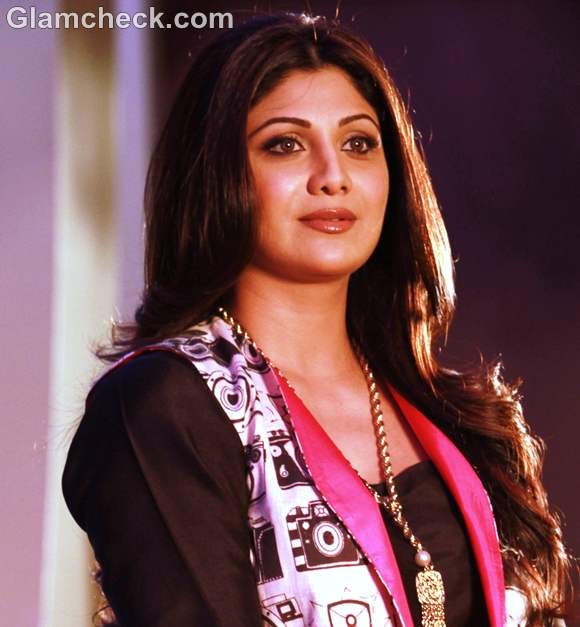 Bollywood actress Shilpa Shetty showed off a casual but creative ensemble as she attended a press interaction organized by OLAY in New Delhi.
Her look
Fun
What she wore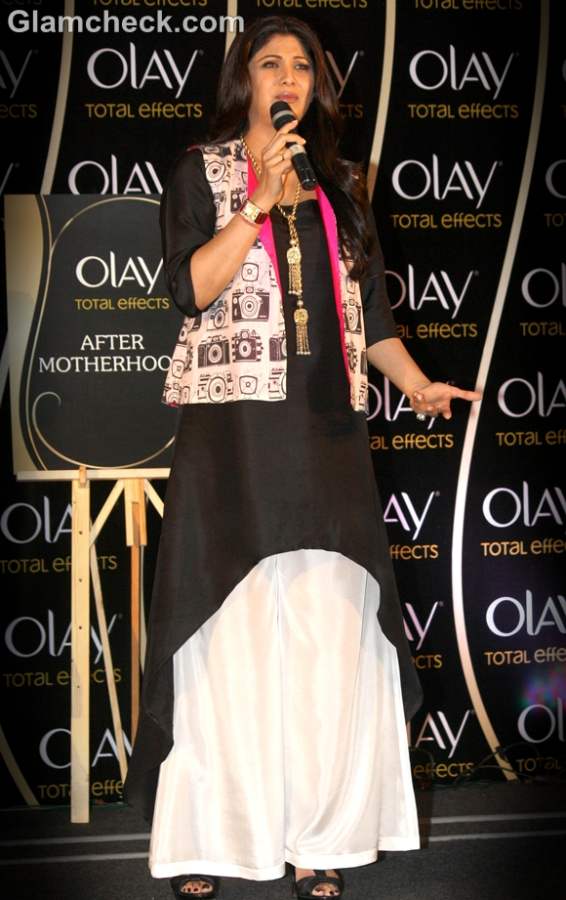 Shilpa Shetty looked very like a journalist in a pair of white wide-legged satin pants which flowed beautifully over her post-pregnancy curves. She topped it off with a long black kurti that featured an asymmetrical hemline. A short white jacket with a quirky print and pink accents added a touch of whimsy.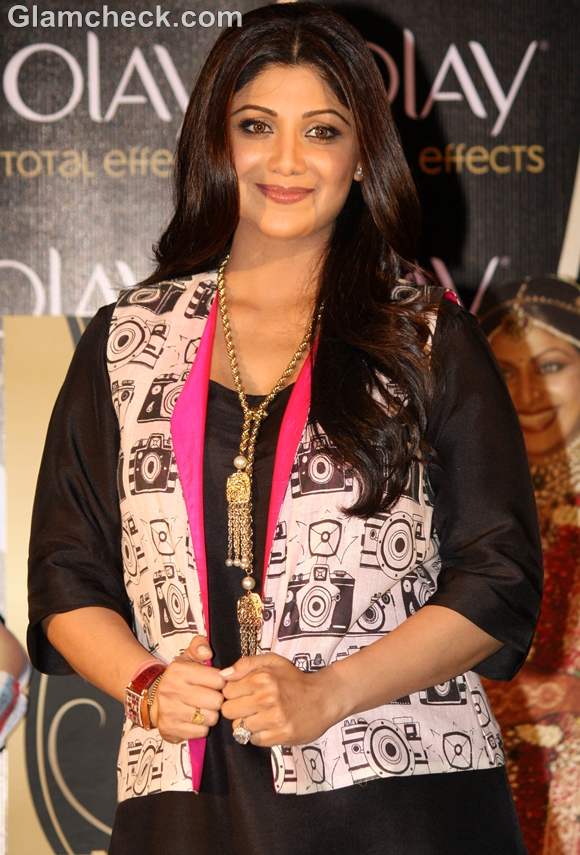 Shilpa accessorized her look with a statement gold necklace and black strappy heels. Rose lips, kohl and wavy hair completed her look.
During the conference, Shilpa mostly talked about the joys of motherhood, also claiming that she is in no hurry to lose weight quickly as she is too engrossed with taking care of the new baby which is now her whole life. It's good to see a celebrity mom focussing on the experience of pregnancy and childbirth rather than trying to get rid of the evidence of it. Kudos to her honesty and common sense.
Get the Look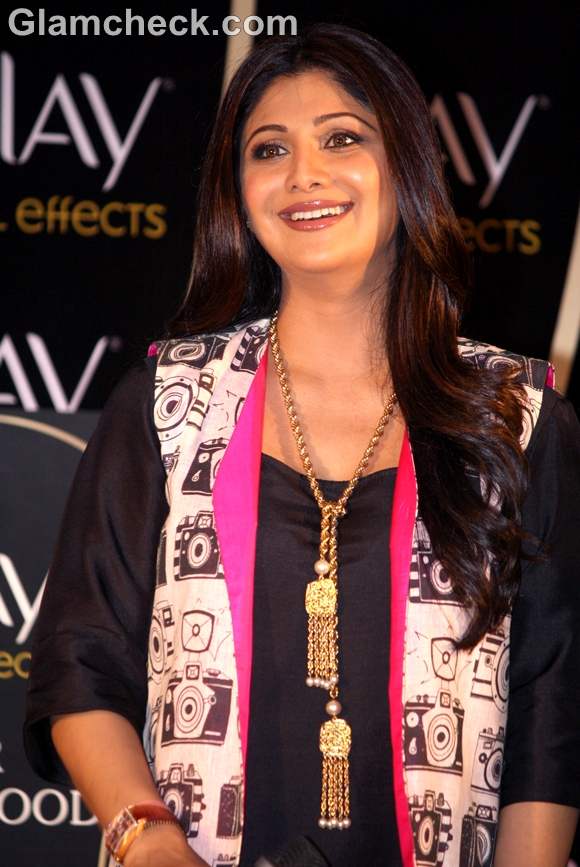 Shilpa's look has an intellectual quality about it, but it also reflects playful charm contributed largely by that jacket. The asymmetrical kurti adds an element of style to the ensemble. Wide-legged pants look great on both petite and heavier frames. You can wear them with kurtis, feminine blouses, shirts or sweaters, taking your look from casual to elegant depending on the way you style it. To emulate Shilpa's look, pair a kurti with your wide-legged pants and add ethnic accessories for an Indie look. If you really want to make this a statement look, you can don spectacles with thick black frames so you look really nerdy.
How and Where To Sport the Look
You can sport this look to college, a business meeting or even a lunch date. Another way to sport wide-legged pants is with a vest top or a figure-hugging tee if you want to go more casual like when you're hanging out with friends.
IANS, Indian Photo Agency