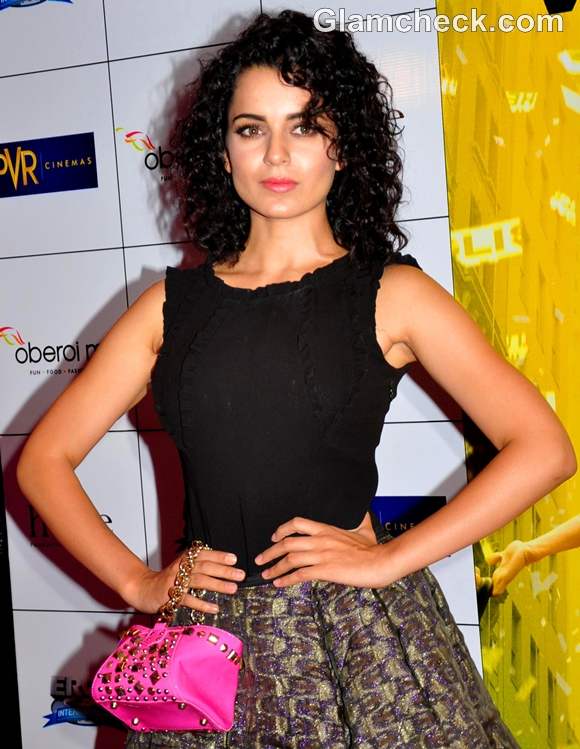 Kangana Ranaut 2012 English Vinglish Premiere
After a long and unexplained absence from the limelight, Bollywood actress and model Kangana Ranaut made an impressive appearance at the premiere of the film "English Vinglish" in Mumbai, India on October 4.
Her look
Babydoll
What she wore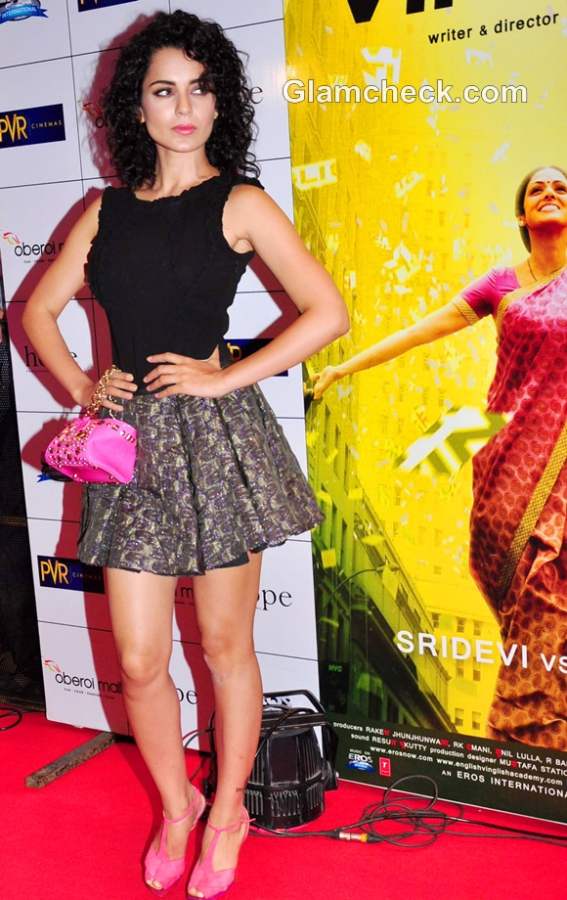 Kangana Ranaut at English Vinglish Premiere
Kangana looked supremely confident and youthful in a flared, printed mini skirt and sleeveless, ribbed black blouse. She accessorized the sexy outfit with baby pink sandals by Zara and a gold-studded purse by Versace. She was strikingly beautiful in the well-thought-out ensemble, a gorgeous visual image that was reinforced by her dazzling curls, soft pink lips and dark eyes.
Get the Look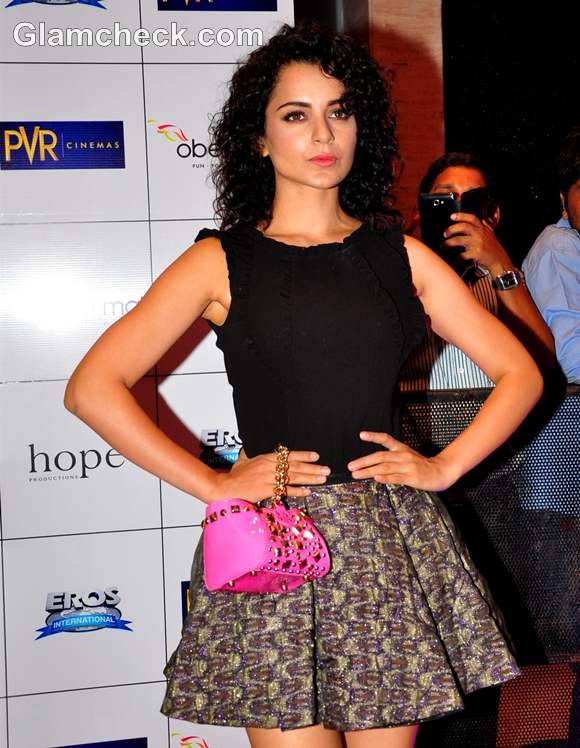 Kangana Ranaut
Team a monochrome flirty outfit with one or two accessories in eye-popping colors. Your makeup needs to be flawless and understated but still glamorous. Dark eyes always add more drama so ensure that you are generous with the mascara. Use fake eyelashes for more definition. Finish off with a lippie that matches your skin tone and is a close cousin of your accessories.
How and where to sport the look
This look is sexy, glamorous, fun and makes a statement. It's perfect for an adventurous night out with friends, a date, or clubbing
Indian Photo Agency