Geisha Designs on Day one of Wills India Fashion Week revived weaving in a fresh way while following an Edwardian theme as their inspiration.
The duo, Paras and Shalini, offered an understated luxury through their sweeping contemporary gowns in fluid silk, chantily laces and rich chiffon. The palette swung between earthy browns, white with gold to coral and lavender.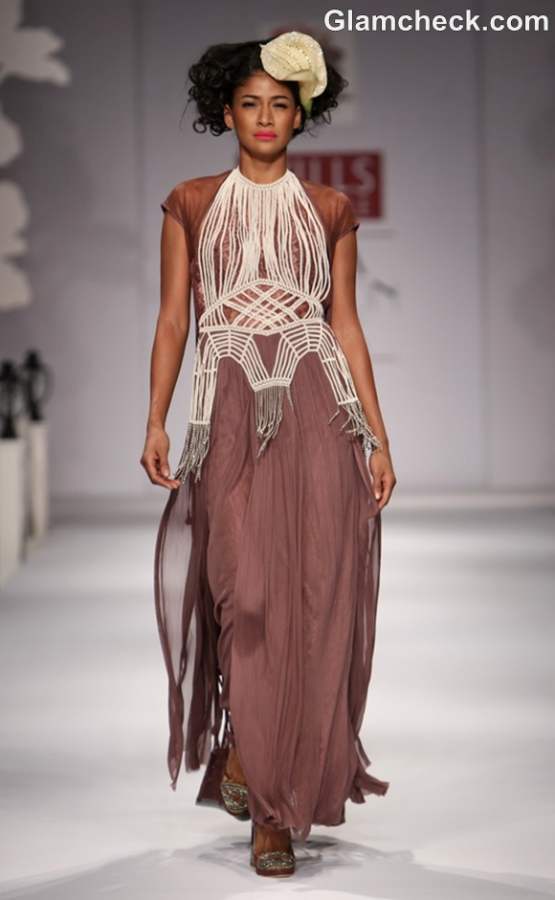 WIFW S-S 2013 Geisha Designs
There was a profusion of volumized buns with hair accessories and bold lips.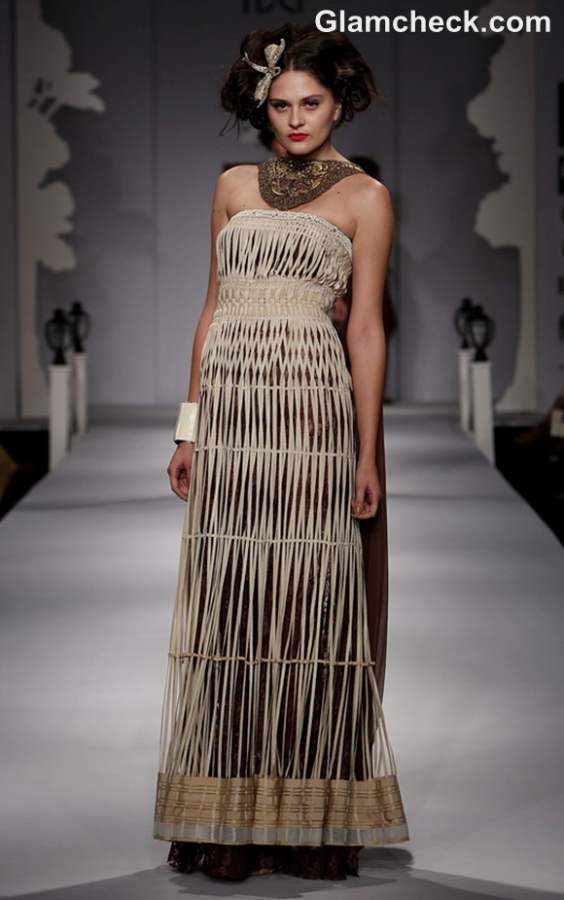 Geisha Designs WIFW S-S 2013
The beige bustier gown with an upper in loose weave, lined with a coffee brown luxurious silk and gold border moved extraordinarily on the runway.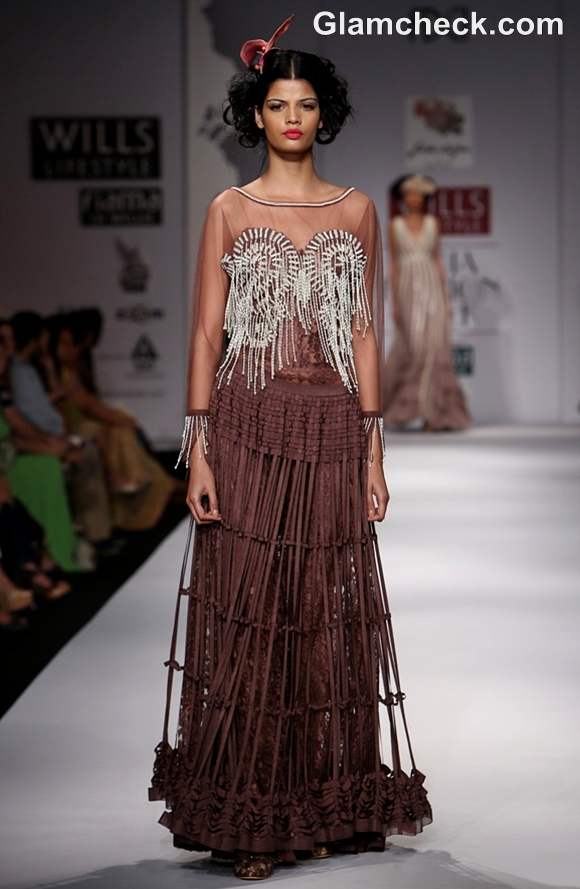 Another look which caught our fancy, was the coffee brown gown using similar technique in the skirt but sheer panels in the body with exquisite weaving and fringing. The gown was a cross between a theatric outlook and au courant silhouette.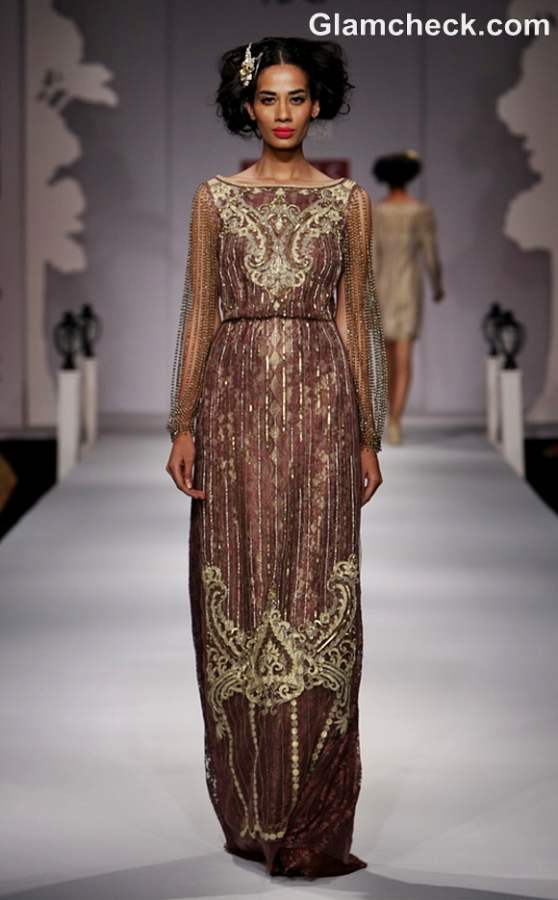 WIFW S-S 2013 – Giesha Designs
The luxe combination of white and gold was the highlight of the show with many looks sent down the runway experimenting with the technique and silhouette.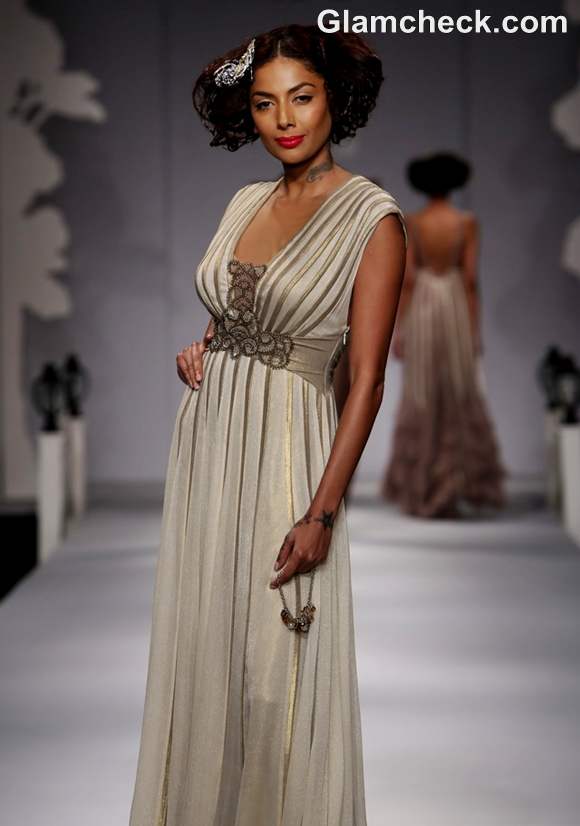 What stood out was a Grecian style gown embellished at the waist and gold stripes running down all throughout. It was interesting to see a sheer cutaway neckline and intricate waist embroidery on another gown.
WIFW S-S 2013 – Giesha Designs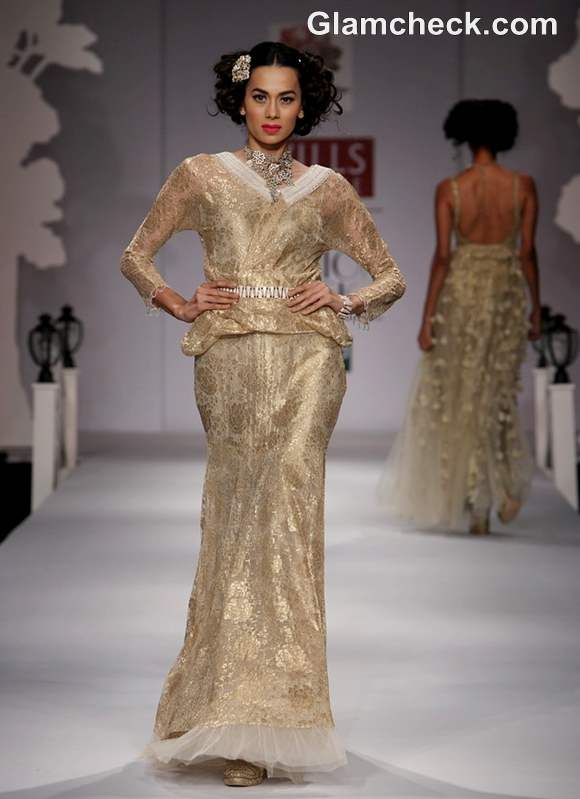 There was an ample choice in feminine coral gowns too with silhouettes like circle skirts and mermaid skirts.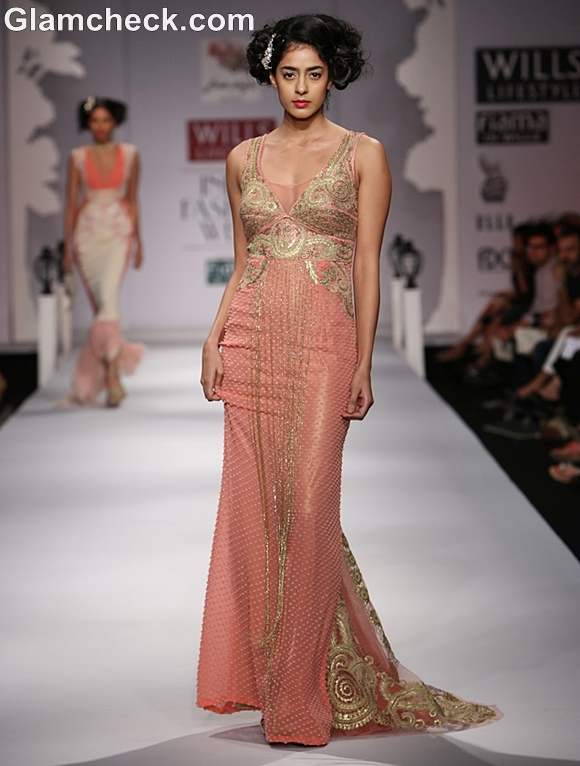 The embellishment highlighted the waist and bust while in one piece the tail at the back of the gown was heavily embellished.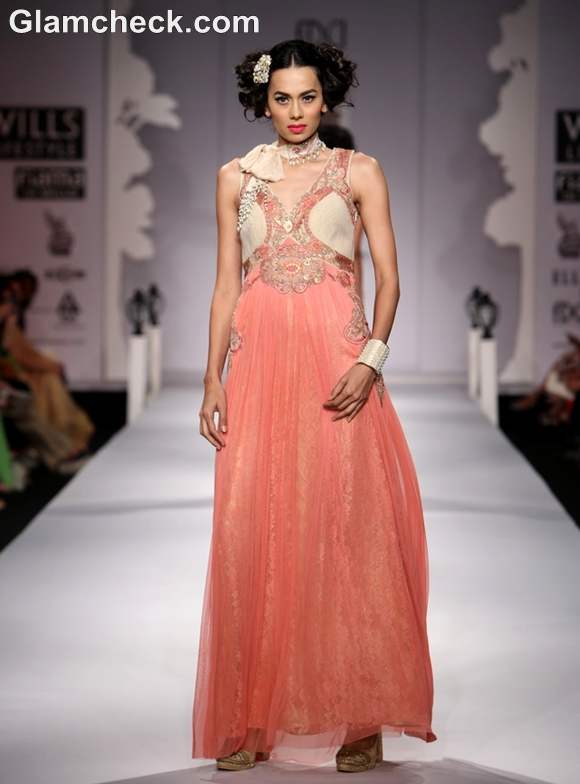 WIFW S-S 2013 – Giesha Designs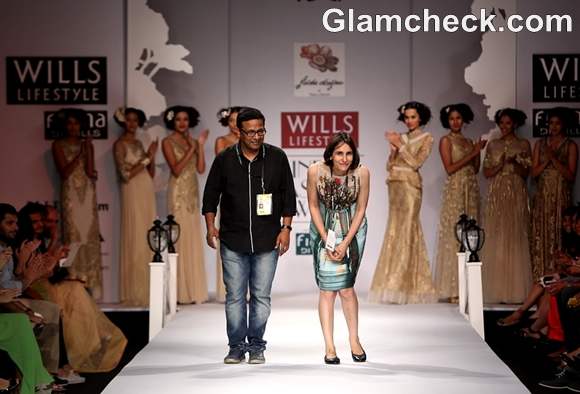 WIFW S-S 2013 Geisha Designs : Designers Paras and Shalini
The duo took a bow as the audience applauded another season of elegant work.
Indian Photo Agency