Bollywood actor Deepika Padukone's film Ram-Leela is just days away from release and she has been spotted diligently promoting it at several events for the last few weeks.
Deepika Padukone and Ranveer Singh promote Ram-Leela
Her latest appearance was in Mumbai, India on November 10, 2013 where she shook a leg with her co-star Ranveer Singh and did her duty being an inspiration for fashionistas everywhere.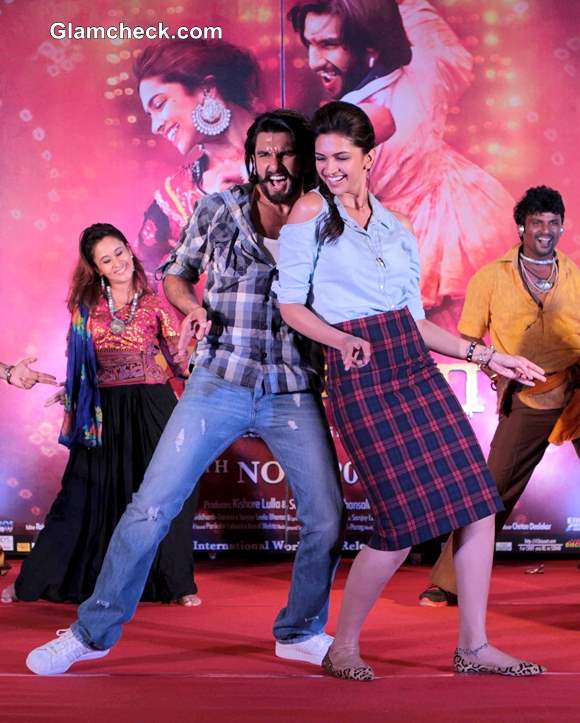 Deepika Padukone and Ranveer Singh promote Ram-Leela
It was cute watching her dance to typically filmi numbers in a casually chic outfit. Deepika wore a darling knee-length red and blue checked pencil skirt with a light blue denim shirt that had cutouts on the shoulders. The forces of yin and yang come to mind – the print of the skirt representing the masculine and the cutouts very obviously feminine. The latter really made a difference to the whole look, imparting a delicateness and vulnerability which was alluring.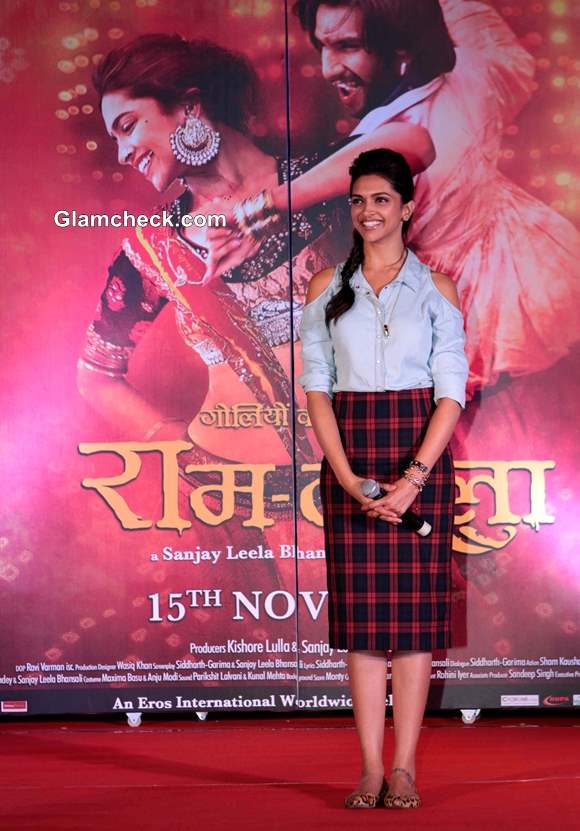 Deepika Padukone Shows How to Team Plaid Skirt with Denim Shirt
The combination was a little edgy, a little fun, a little feminine, and a lot stylish. The outfit was very different from the high-end designer wear that she usually favours and we have to say that this comparatively dressed-down look does wonders – making her look even more beautiful (we didn't think that was possible) and more approachable.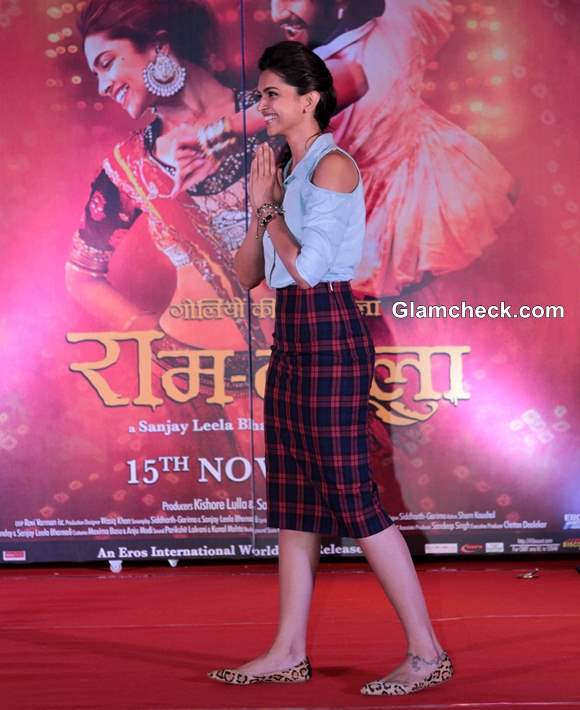 Deepika Padukone in Plaid Skirt and Denim Shirt
She teamed the ensemble with lovely leopard print bellies and a multitude of bracelets on one hand. The natural beauty didn't need much to complete her look apart from a neat side-swept braid, a nude lip gloss, and eyes lined and mascarraed for drama.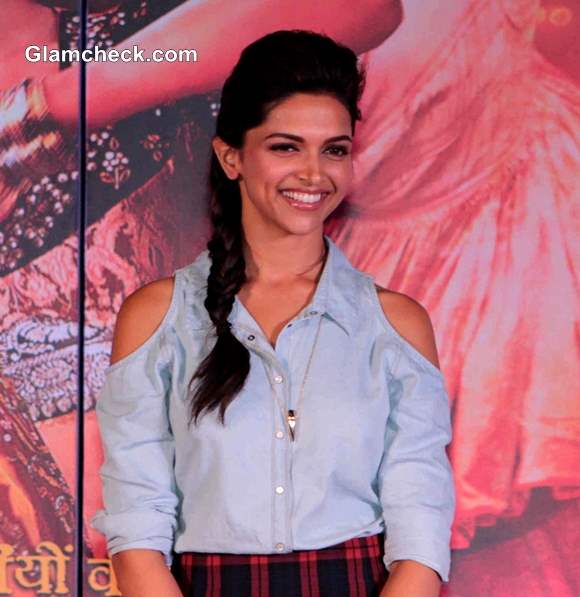 Deepika Padukone in Cut-out Denim Shirt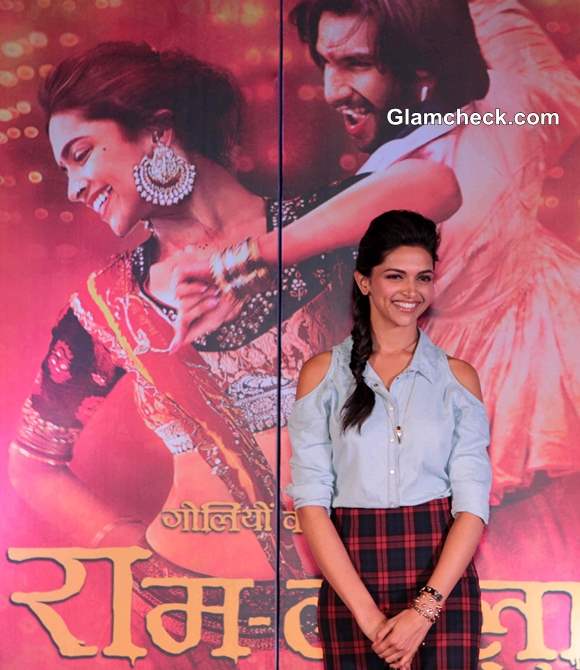 Deepika Padukone in Cut-out detailed Denim Shirt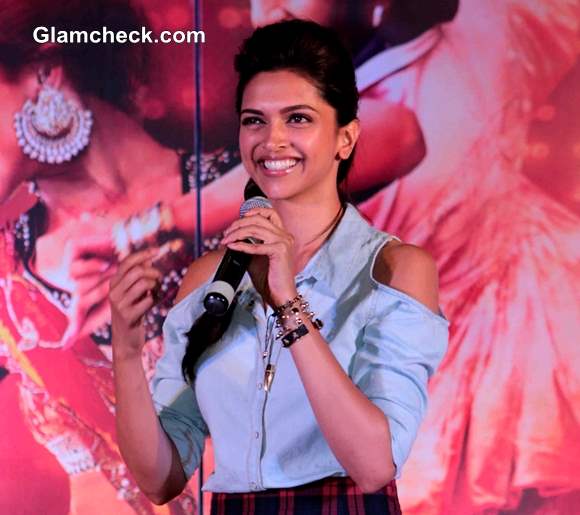 Deepika Padukone smile
Solaris Images