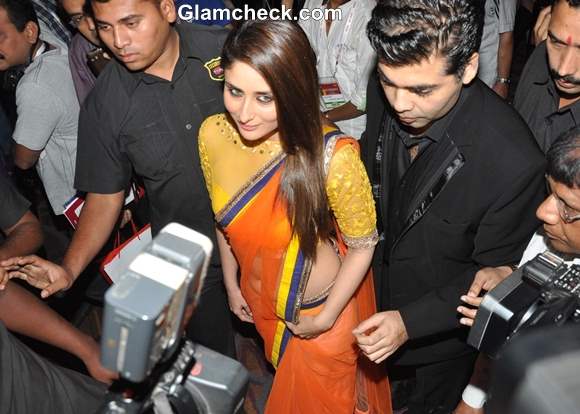 Bollywood hottie Kareena Kapoor welcomed the summer in a lovely sari as she attended the inauguration of FICCI FRAMES 2013 at Hotel Renaissance in Powai, Mumbai on Tuesday afternoon.
Her Look
Summer-loving
What she wore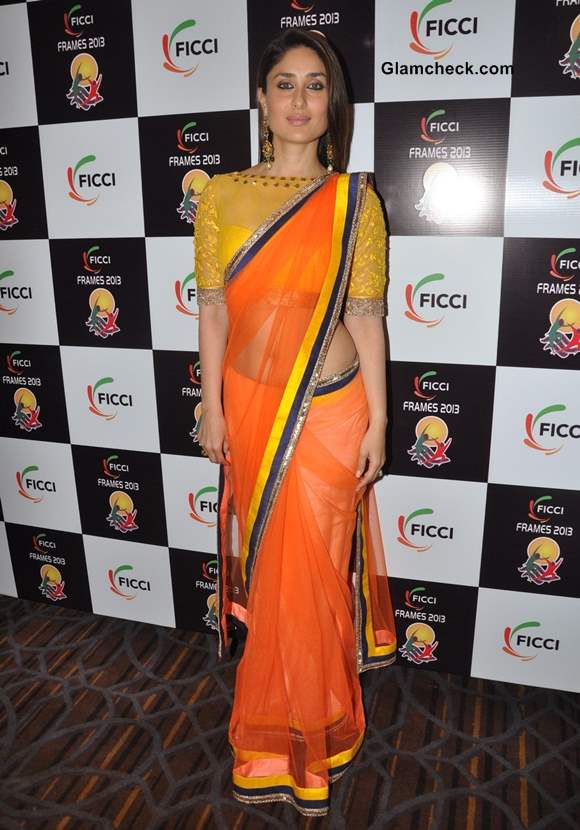 Kareena Kapoor in Colorful Sari at 2013 FICCI FRAMES Inauguration
Kareena borrowed a traditional number from her go-to designer Manish Malhotra's collection. The outfit in question was an eye-catching orange with a blue, yellow and gold-striped border. The blouse was a thing of delicate but bold beauty – an opaque yellow bandeau, sheer fabric making up the embellished neckline and elbow-length lace sleeves. Dainty gold lace made up the border of the latter.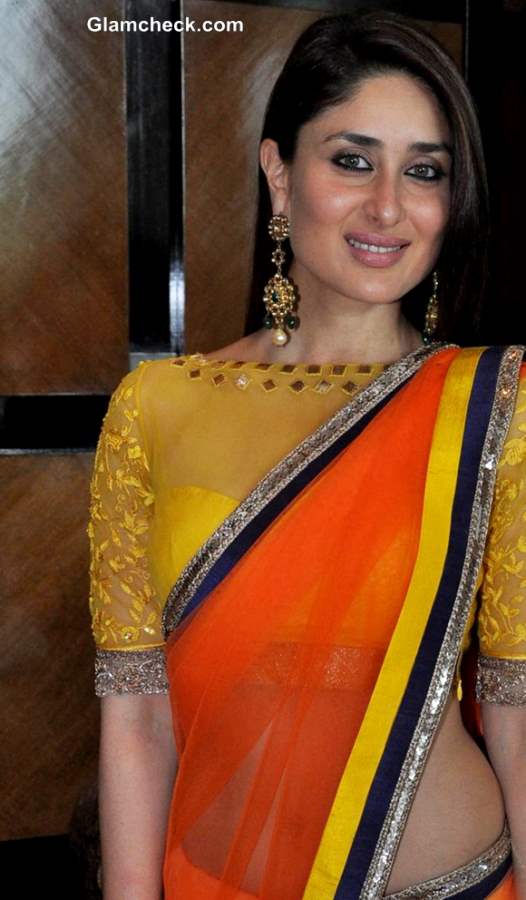 Kareena Kapoor in Sari 2013
It's quite the attention-grabber, making you look even if you don' want to.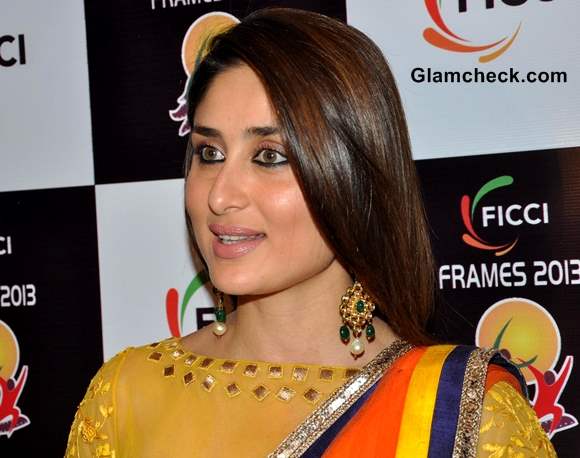 Kareena Kapoor 2013 traditional look
She kept her accessories simple – an orange-stoned ring and traditional-themed danglers. The newly-wed finished off her look with side-swept wavy hair and kohl-lined peepers.
Get the Look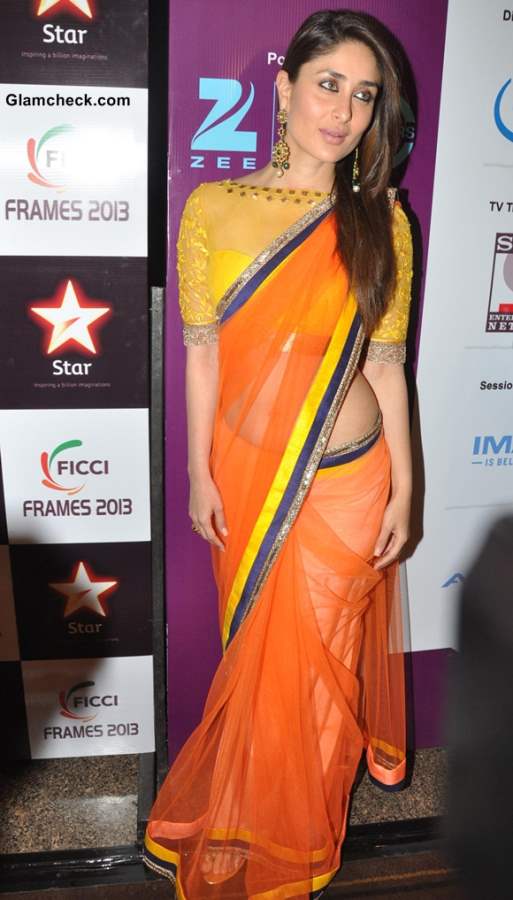 Kareena Kapoor Vibrant in Colorful Sari at FICCI FRAMES 2013 Inauguration
Saris are no longer the staid affairs in boring prints that defined our grandmother's closets. The transformation that the traditional nine yards has undergone in the last decade has been incredible! And now you have a range of saris which boast eclectic, abstract prints, colors and styles which reflect the vibe of the modern Indian woman.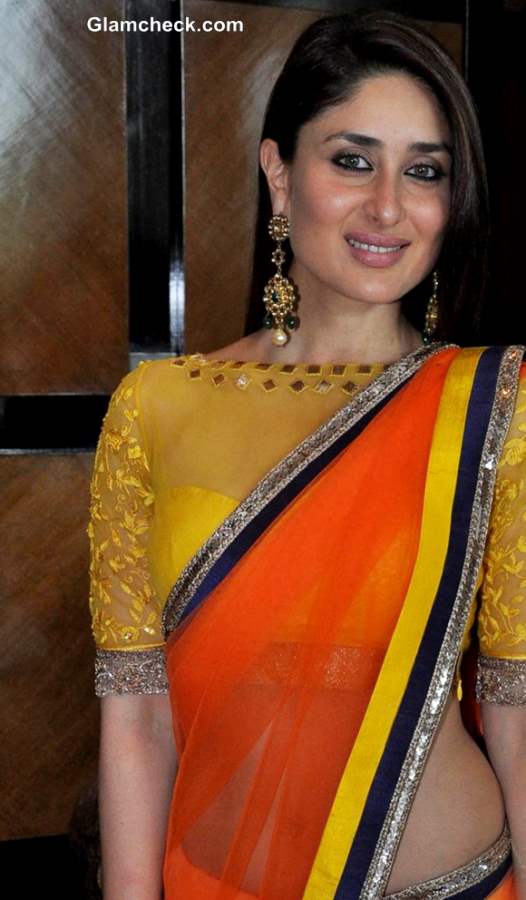 Kareena Kapoor in Sari 2013
Spring and summer are the best times to sport your not-quite-traditional ethnic look. Don't sit around waiting for a special day to wear a bright sari that expresses who you are. Let your sari do all the talking at work or play.
IANS