You don't generally see many cast or crew members of a Bollywood film at the music launch of their movie. Things were done differently at the music launch of the soon-to-be-released "It's Rocking Dard-e-Disco".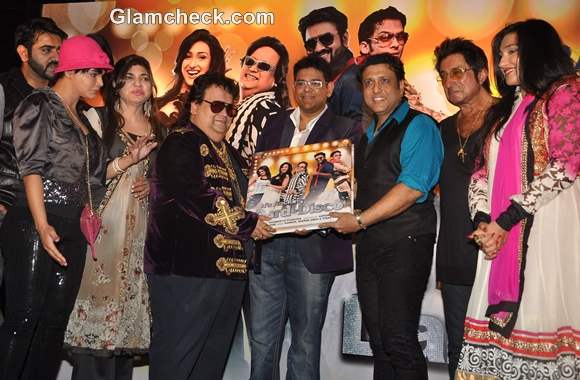 Its Rocking Dard-e-Disco Music Release
Apart from cast members Bappi Lahiri and Shakti Kapoor, singer Alka Yagnik and producer Dhumketu Punatar were also at the launch on October 13 in Mumbai.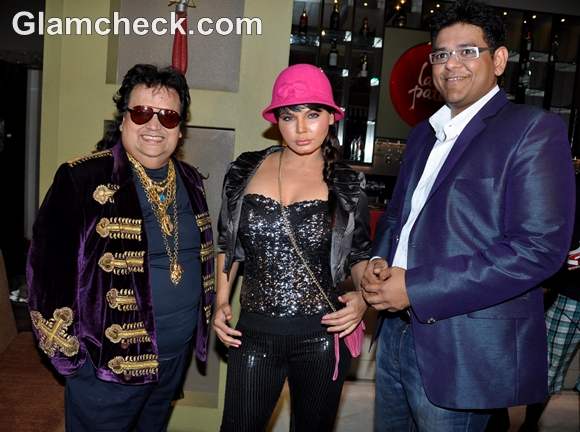 Bappi Lahiri, Dhumketu Punatar, Rakhi Sawant Its Rocking Dard-e-Disco Music Release
Bollywood actors Govinda and Rakhi Sawant too made an appearance at the event. Alka Yagnik even brought her daughter Syesha along for the fun event.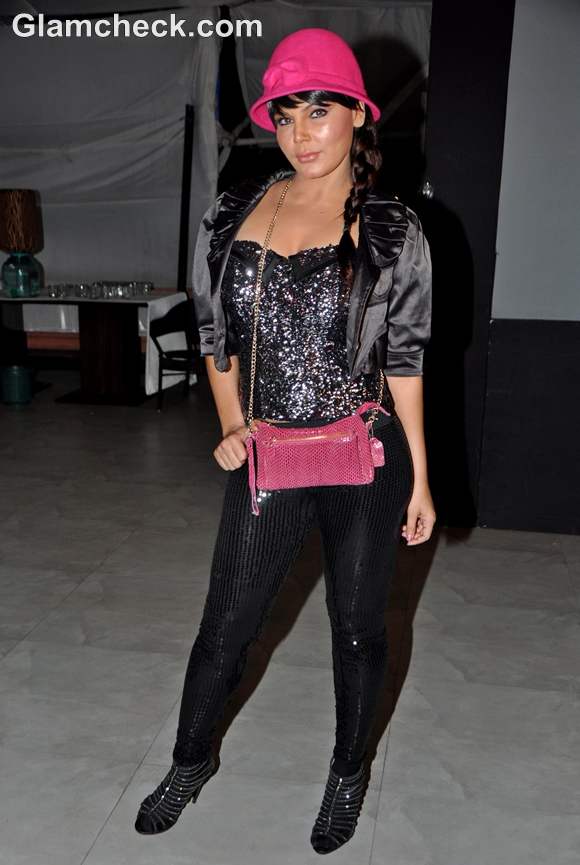 Rakhi Sawant at Its Rocking Dard-e-Disco Music Release
Not much has been said about the plot of the film but a lot of people are more interested in the music anyway since Bappi Lahiri is both starring in and composing the songs for the movie.
The lyrics have been written by Sameer while Sunidhi Chauhan, Shaan, Alka Yagnik and Zubeen Garg have contributed to the vocals.
It's Rocking – Dard-e-Disco is a musical comedy starring an ensemble cast including Bappi Lahiri, Akshay Kapoor, Rituparna Sengupta and Sneha Ullal with guest appearances by Shakti Kapoor, Arun Bakshi, Sharat Saxena and Aryeman Ramsay.
Fans have been looking forward to the film mostly because the unexpected cast inspires curiosity. You can catch the comedy on November 5 when it releases all over India.
IANS, Indian Photo Agency