The young fashion designer, Nishka Lulla is all set to tie the knot with her fiancé Druv Mehta. The couple hosted a gala pre-wedding brunch party at the posh Japanese restaurant Hakkasan in Mumbai on May 31st. In true fairy tale princess style, Nishka's mother, the famous Neeta Lulla designed a lavender maxi gown with pretty Tinkerbell pixies embellishments for her daughter. Even Nishka's shoes matched to the fairytale theme; it was a pair of crystal detailed Dolce & Gabbana heels.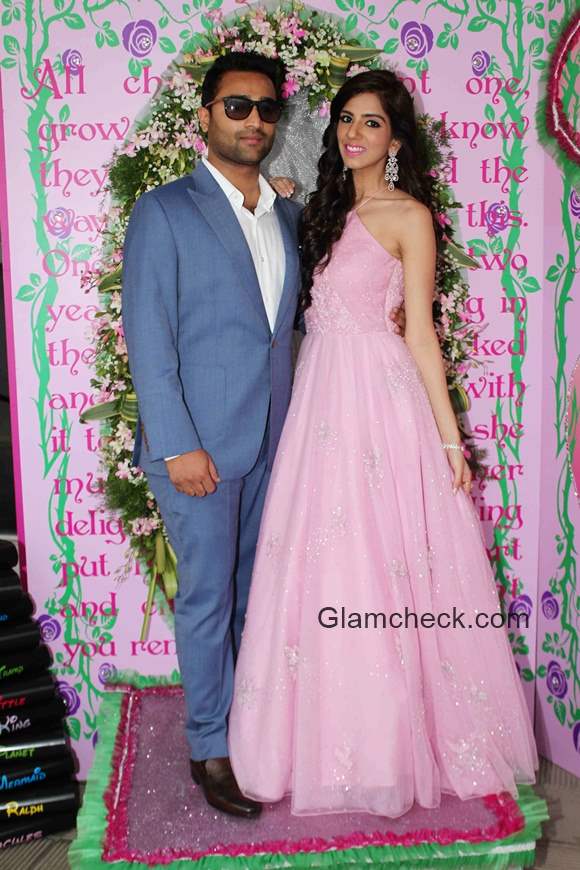 Fashion designer Nishka Lulla hosts pre-wedding brunch party with fiance Dhruv Mehra
A list of well known celebs from Nishka and her mother Neetu's close clientele were invited for the pre-wedding brunch. Following the party, the pair will head to the Iskon temple in Juhu for a varmala ceremony.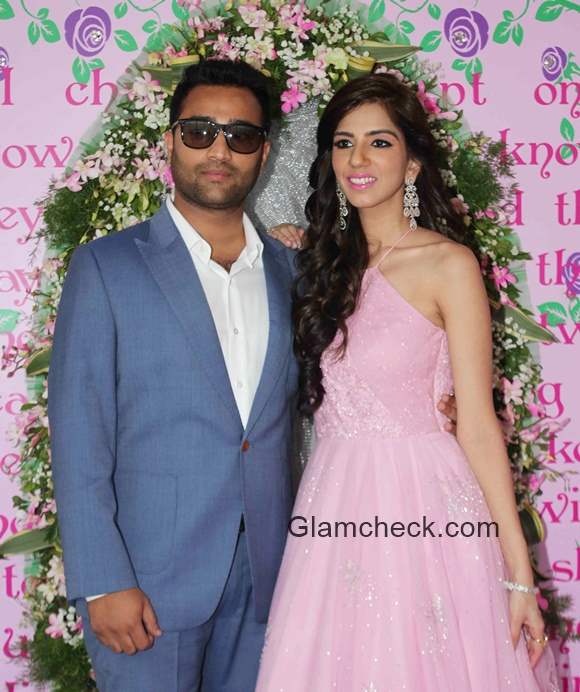 Fashion designer Nishka Lulla with fiance Dhruv Mehra
The wedding festivities will be held on Jun 11 and 12 at the Anantara Resort in Bangkok. An excited Nishka told the media that she was really looking forward to the wedding decor since this would be her mother's first-time designing spaces. Visibly pleased, she added that the mehendi ceremony will be an outdoors party by the riverside. For her attire, Nishka told she will be wearing a bohemian blouse inspired by merry-go-rounds and the skirt will feature mirror work and horses embroidery. Well, that is sure to be one grand celebration.
Here's wishing the lovely couple, hearty Congratulations!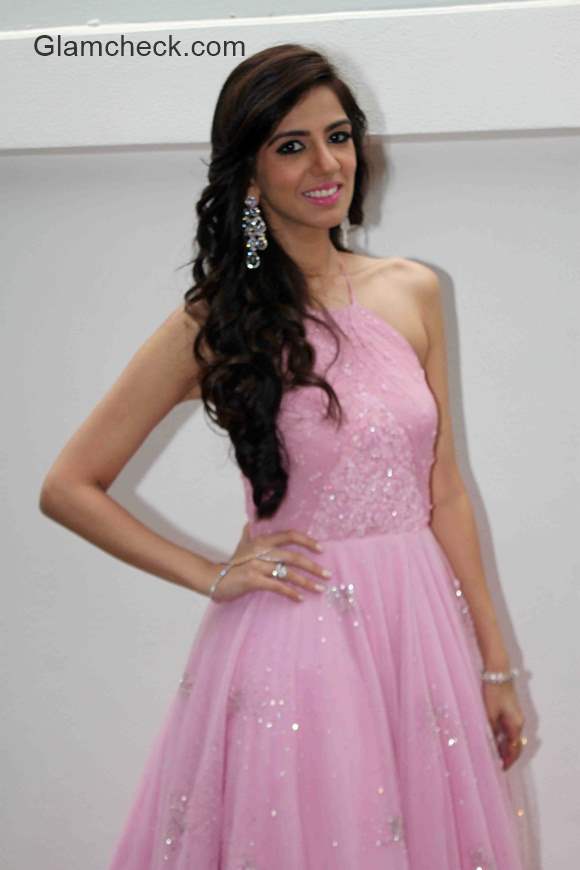 Fashion designer Nishka Lulla wedding
Solaris Images