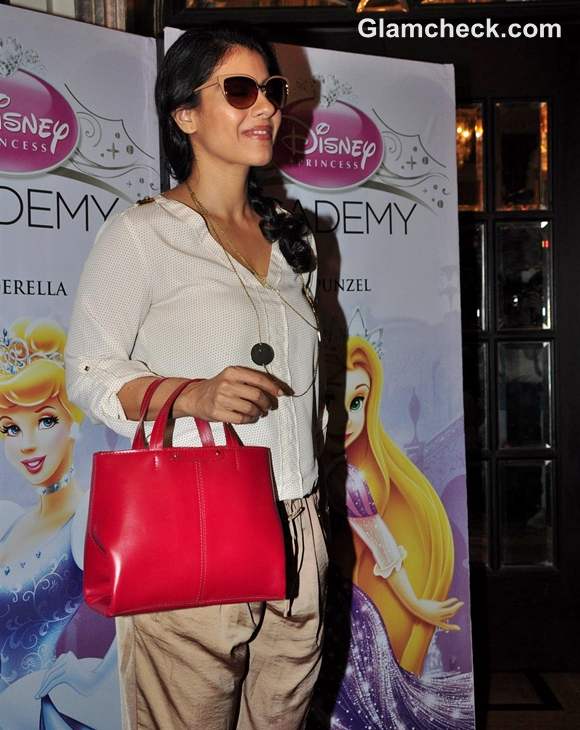 Kajol at Disney Princess Academy
Bollywood actress Kajol was spotted at the Disney princesses event celebrating the celebrity mom in Mumbai, India on November 6.
Her Look
Urban Chic
What she wore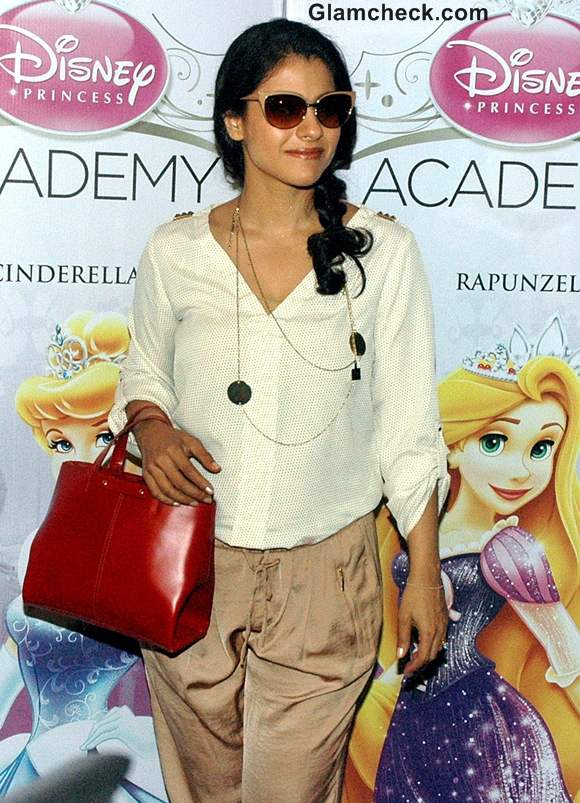 Kajol Classy in Beige Pants at Disney Princesses Event
The mother-of-two wore a polka-dotted, off-white blouse with a V neckline, gold shoulder detailing and plenty of panache. She paired it with beige drawstring pants in a smooth, flowy fabric that had her looking relaxed but elegant. Her outfit was accessorised with a red tote, red peep-toes, tan-framed sun glasses and a long gold necklace.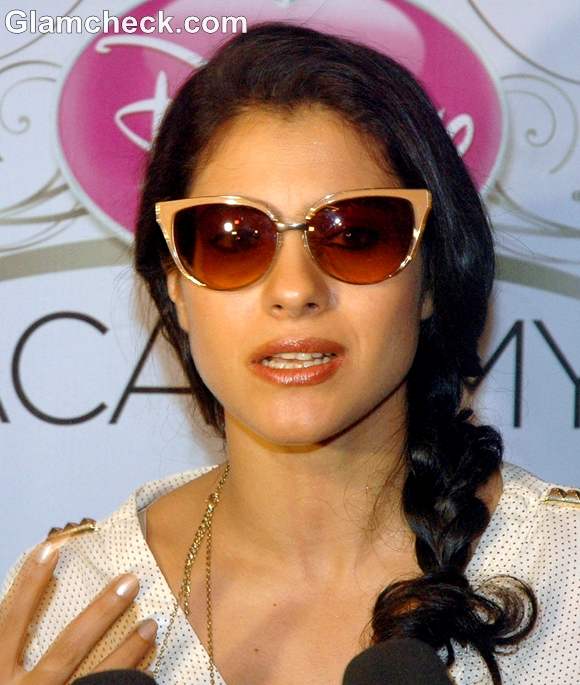 Kajol Classy at Disney Princesses Event
The timeless side-braid was her hairstyle of choice for the event. A brown lippie completed her look.
Get the Look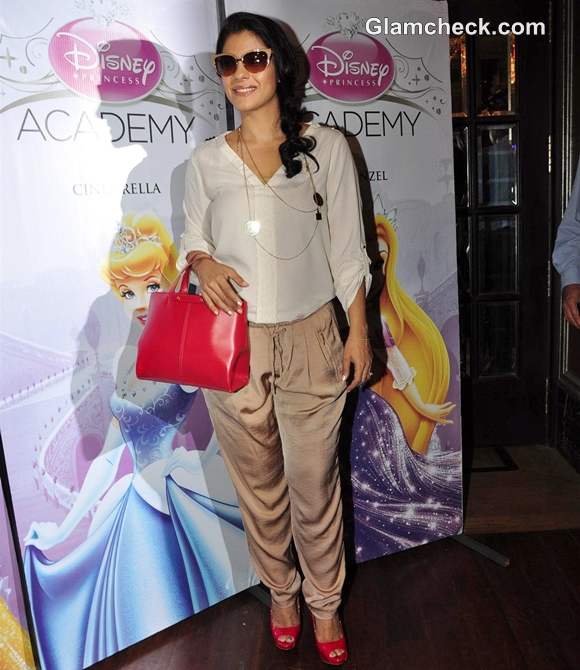 Kajol Disney Princess Academy
Color and fabric play the defining roles in Kajol's ensemble. She has masterfully combined the trendy neutrals of her outfit with the shocking reds of her shoes and tote. Both her top and bottoms are made of a fabric that has a casual but very sexy flow.
Wear a pair of drawstring pants in a neutral shade and don a contrasting but still neutral-colored top. Finish off your look with colorful shoes and a matching bag. Don't overdo your makeup or add too much color as you risk looking garish. Also remember to keep the tone classy as it is very easy to let this look slide into sloppy.
Sport the ensemble for brunches, lunches and movies with friends.
Indian Photo Agency