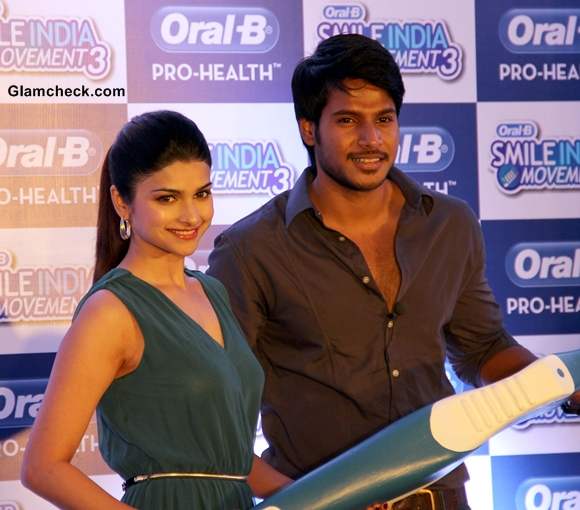 Prachi Desai for Oral B Smile India Movement
Prachi Desai was in Hyderabad as an ambassador for Oral B's Smile India Movement at the Taj Krishna in Hyderabad. Oral B has joined hands with 10,000 dentists across India to promote healthy smiles. At the event, Prachi Desai was accompanied by actor Sundeep Krishna who promoted the Smile Movement campaign with the actress.
Style Identity
Spring Glory
She Wore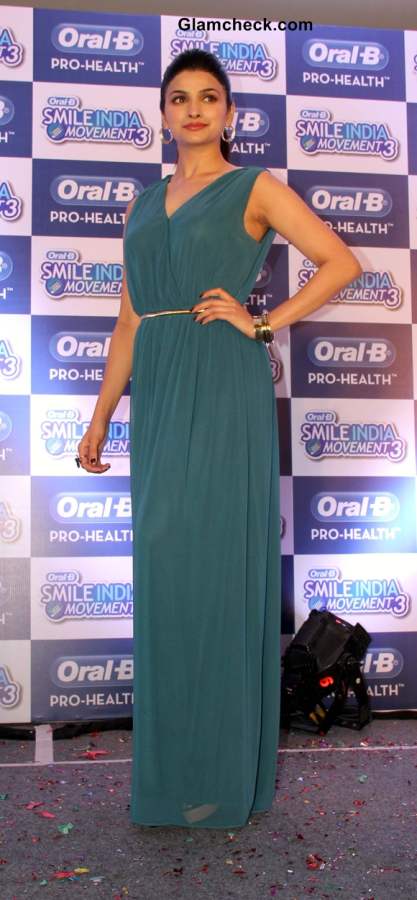 Prachi Desai Elegant in gown
Prachi made an elegant entry at the Taj Krishna wearing a teal blue gown. The wrap styled bodice and the layer of chiffon on her svelte frame took our breath away. The lady accessorized her classy gown with a golden belt that cinched her waist. Prachi added subtle accents of gold to her ensemble and look.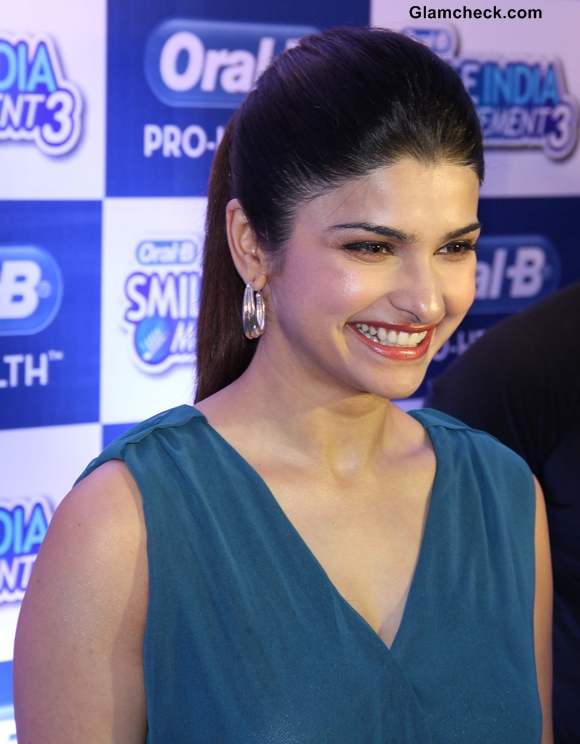 Prachi Desai 2013 pictures
Her accessories consisted of gold hoop earrings, oversized gold bangles and a cuff. A butterfly ring added to the sophistication of her look. Manicured Burgundy nails on Prachi's hands were stylish and brought back the winter favourite of the fashion world, Burgundy.
Hair & Makeup
The makeup was soft with a glowing skin and crimson lips. Finely arched eye brows were complimented with long mascara-ed lashes and metallic shadows on the eye lids.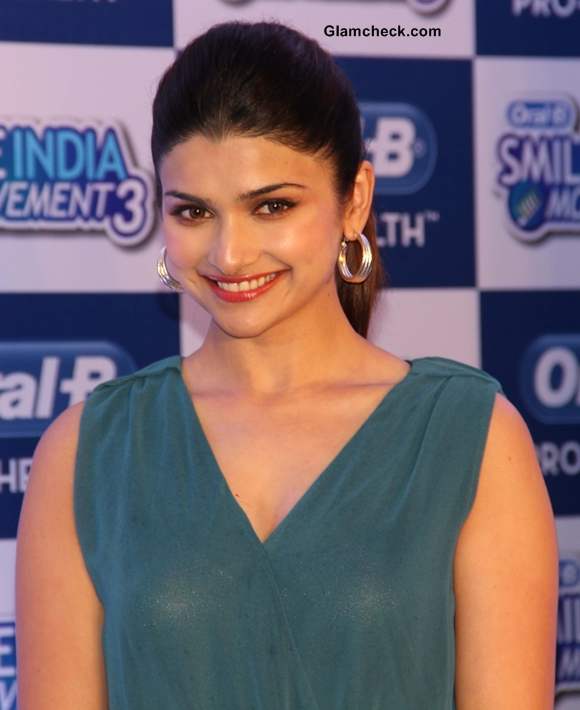 Prachi Desai At Oral B Smile India Movement
A slight puff on the crown was added to the neat pony on her hair. We must say she looked very elegant!
The whole look was well constructed and we applaud her for that. The gold accessories went well with the teal blue gown and did not distract the aesthetic of her look.
IANS