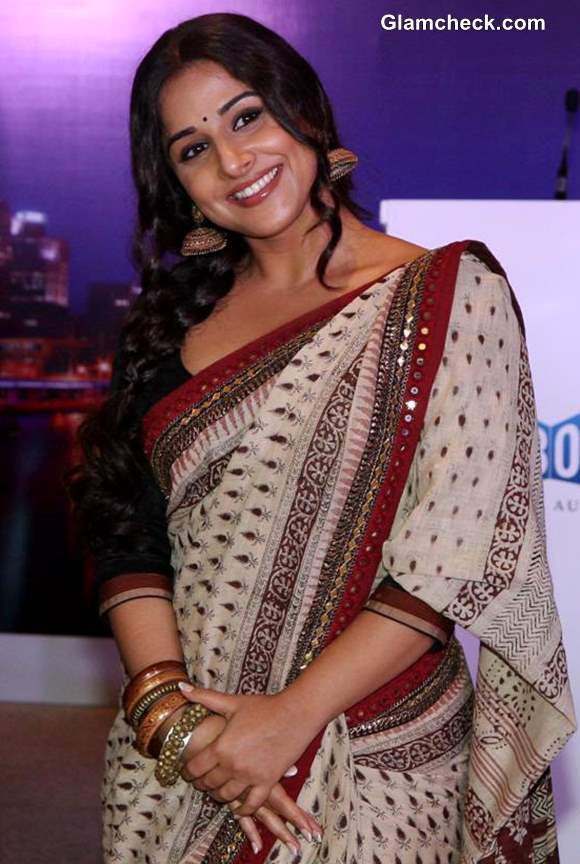 Do you ever get tired of looking at Vidya Balan in saris? We sure don't! The Bollywood actress looked sweet in another edition of the look as she attended the launch of The Indian Film Festival of Melbourne 2013 in Mumbai on March 9.
Her Look
Down to earth
What she wore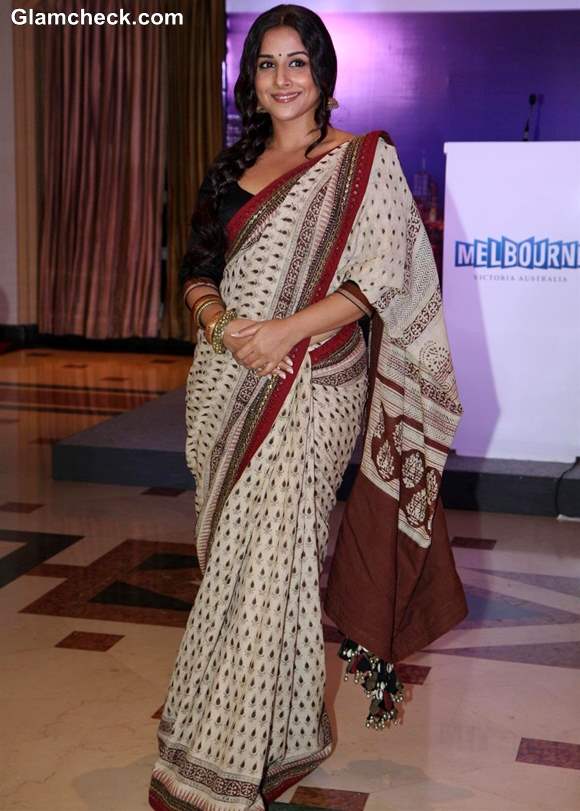 Vidya Balan in Sari Indian Film Festival of Melbourne 2013
Vidya wore a very simple printed cream sari with a maroon border. Her blouse was simple too – black with three-fourth length sleeves and a wide, low neckline. If you look at just the sari, you might say that it is a little old for her. However, take in the picture as a whole and you see how it actually suits her quite well. And no, Vidya, we're not saying you're old!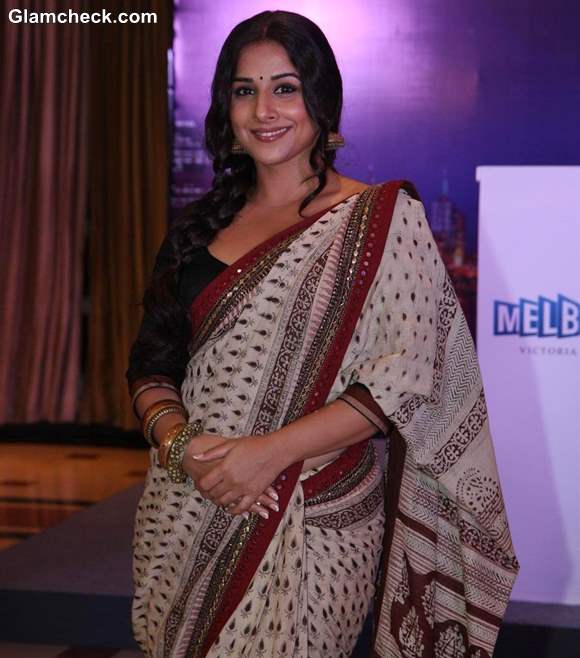 Vidya Balan in Sari at Indian Film Festival of Melbourne 2013
We love how she accessorises without overwhelming her outfit. She has a good sense of how to balance out an ensemble. This time around, she opted for several ethnic kadas and a pair of understated baalis. Her neck was left bare, thus highlighting the swoop of her blouse's U neckline.
A soft, feminine side-swept braid made for just the right hairdo. A black bindi and darkly-lined eyes completed her look.
IANS