Fashion designer Paromita Banerjee showed off her new collection at the ongoing Wills Lifestyle India Fashion Week in New Delhi, India on March 14.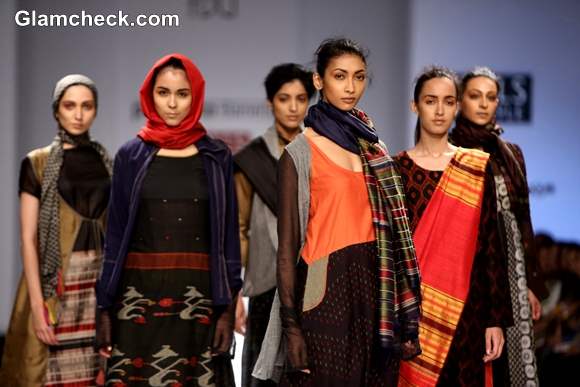 Paromita Banerjee at WIFW Fall-Winter 2013
The line had a distinctly handmade feel to it – earthy and down-to-earth, with a vibe that represented grassroots on a very real level.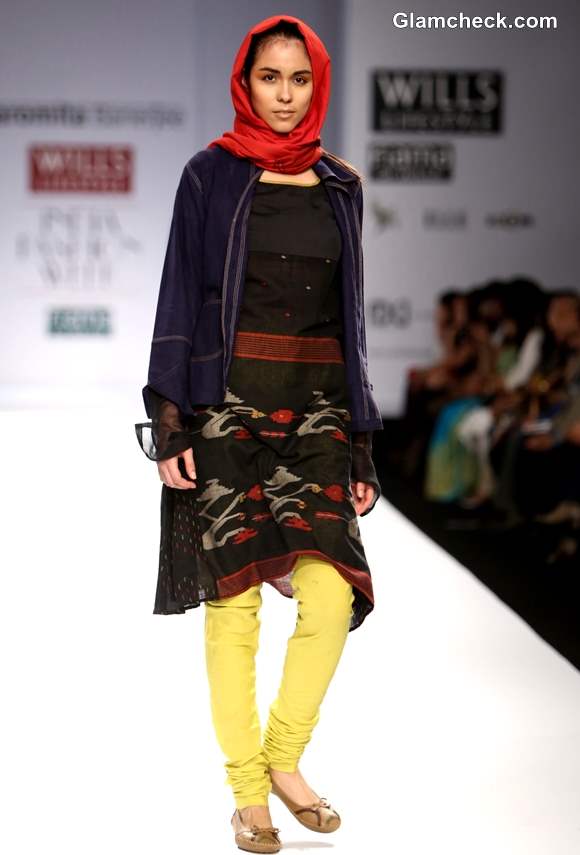 Paromita Banerjee WIFW Fall-Winter 2013
Salwar kameezes boasted cotton in basic prints. What made them stand out were the jackets, coats and sweaters that were added to the ensembles as well as the stoles that replaced the dupattas, the latter tied diagonally like a sash, and wrapped around the head and neck in different styles.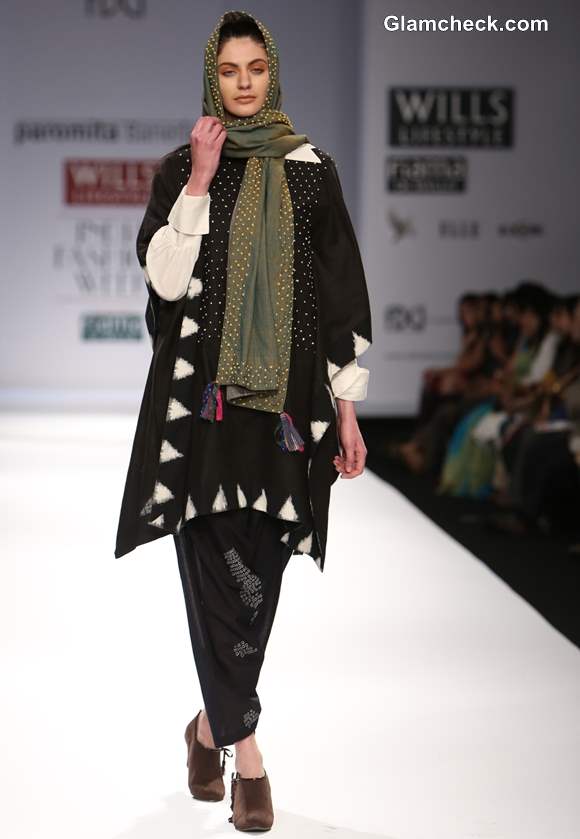 WIFW Fall-Winter 2013 Day 2 Paromita Banerjee
The stoles, in fact, formed the crux of the ensembles, the eyes drawing to them first before taking in the rest of what the outfits had to offer.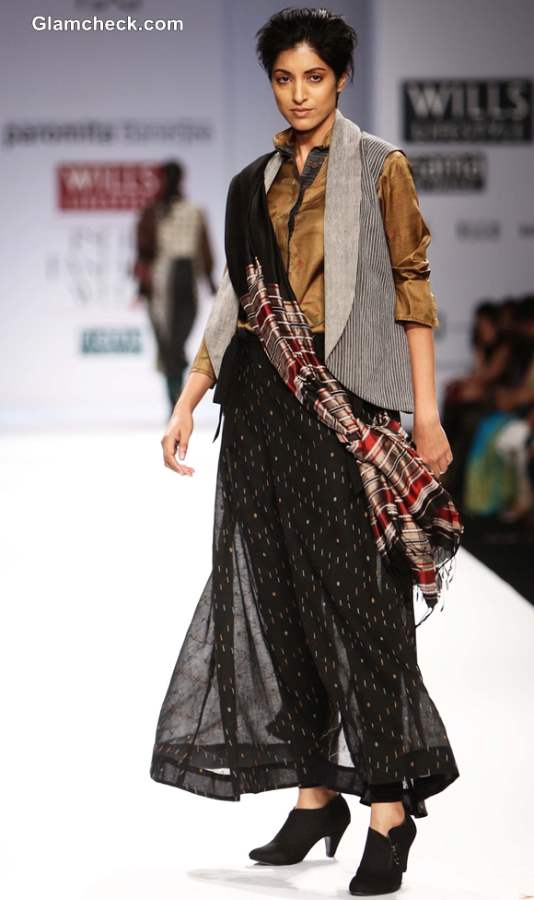 WIFW Fall-Winter 2013 Paromita Banerjee  Day 2
Paromita took inspiration from Indian fashion as well as Japanese, each outfit telling a story in the process. And although the whole collection is traditional, it has a contemporary feel to it.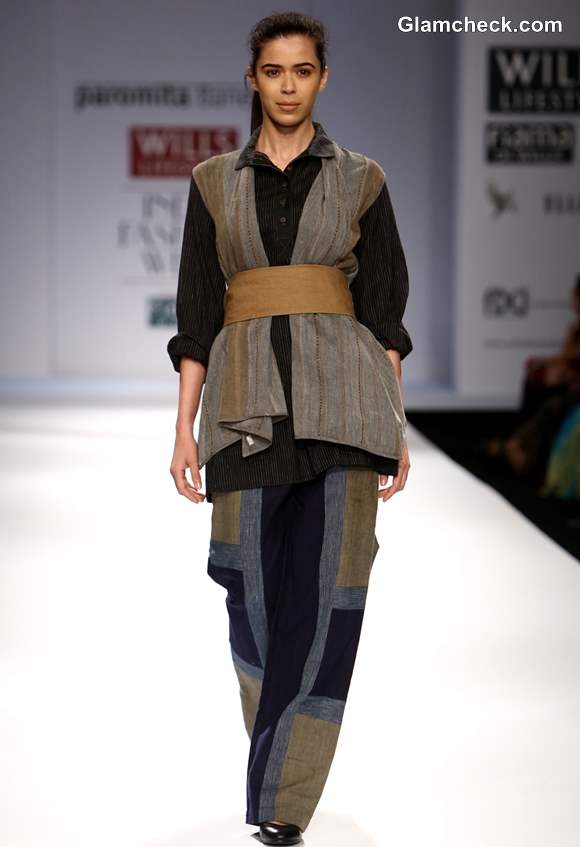 Paromita Banerjee Wills Lifestyle India Fashion Week Fall-Winter 2013
Although the silhouettes were flowy, the outfits were far from solely feminine. They also had an urban, cross-gender look about them that should appeal to the been-many-places, done-many-things woman of today.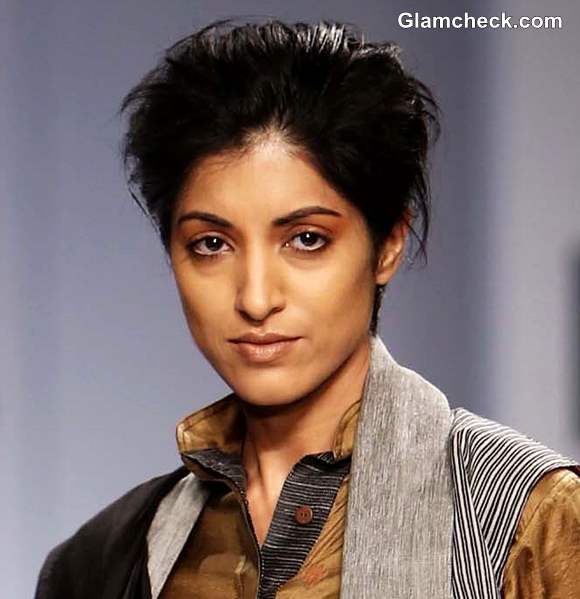 WIFW Fall-Winter 2013 Day 2
The wispy swept back dos that the looks were styled with gave the models an edgy look which was just as intrinsic in the success of the show as the clothes themselves. Jewellery was done away with altogether, almost as if shunning the expectations of conventional standards of beauty. And that would basically sum up the overall feel of this collection too.
IANS, Indian Photo Agency