Designer Rehane showcased her collection at the Lakme Fashion Week Summer/Resort 2013 in Mumbai. Her collection is designed for women looking forward to wearing gorgeous creations during the wedding season this summer.
Each design had been crafted with an international look in mind. There were a range of styles and techniques on display from calligraphy prints to Indo-fusion styles to surface textures which beautifully balanced both artistic beauty and marketability of the garments.
The Looks
The collection boasted of modern dresses with embroidery, net sarees with cut work, tops with frills, knee-length dresses, cropped pants and net shifts among others.
Some ensembles had Chinese, Sanskrit or Islamic calligraphy on them in the form of a quote or a poem which added a point of interest to the garments. Some layered pieces also had 3D applique detailing. And like other designers, Rehane gave the Indo-fusion look her own twist by combining metallic fabrics with sheer embroidered surfaces.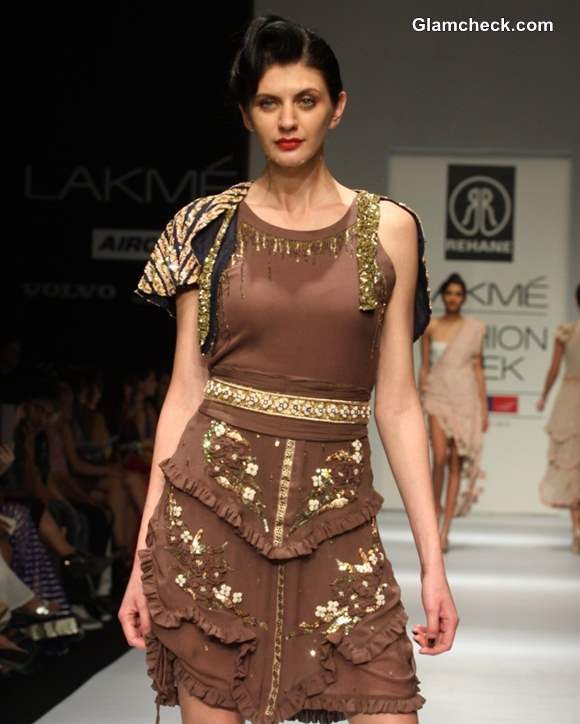 Rehane LFW Summer-Resort 2013 Collection
She used different techniques to add dimensions to her garments. For some pieces, she used ruffles and embroidery, and for others, she used sequins and zardosi.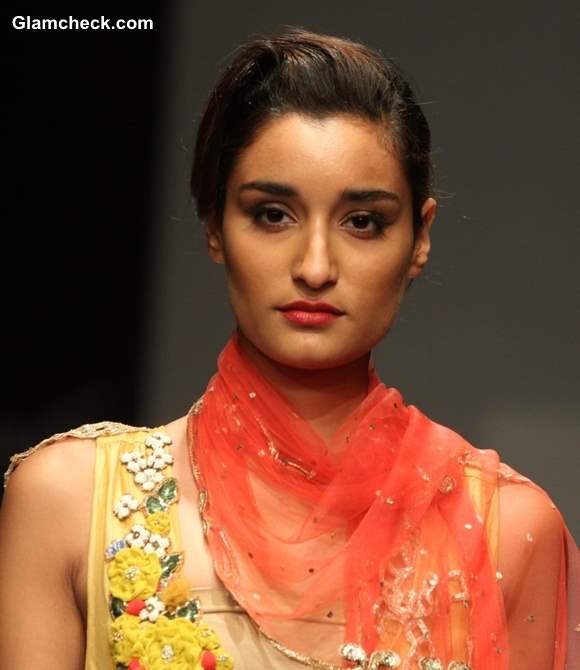 LFW Summer-Resort 2013 Rehane
The color palette was mostly full of shades of whites, pastels and earthy tones. A few bright colours like green, orange and yellow were also added to the collection for a beautiful contrast to the intricate embroidery.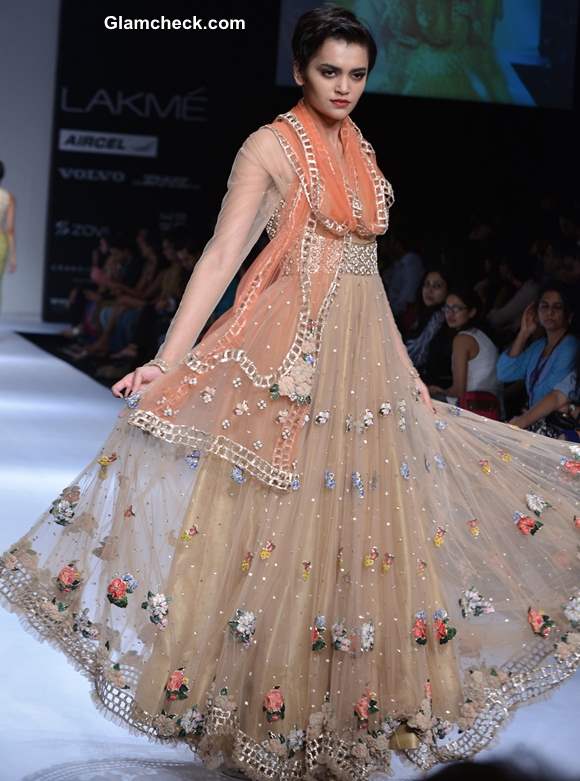 LFW Summer-Resort 2013 Rehane Collection
The ethnic layered ensembles like the anarkalis had floral embroidery done on net fabric with a grid-like border visible over the hems and dupatta edges.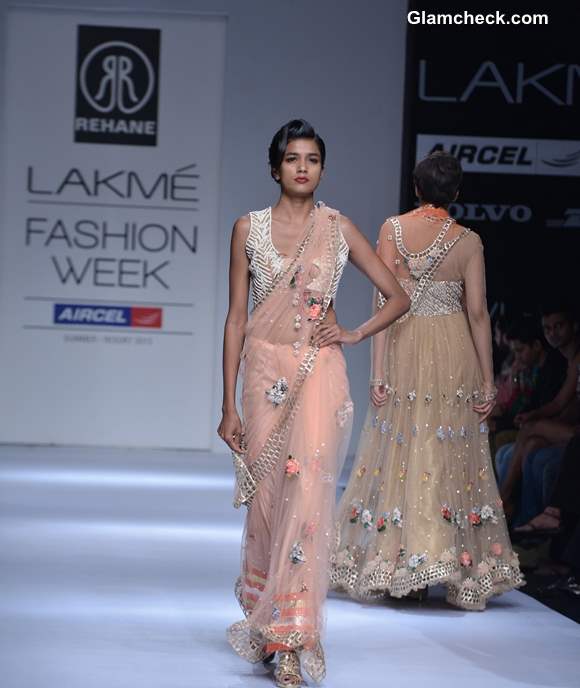 Rehane LFW Summer-Resort 2013
As part of the regal portion of the collection, there were even a few beautifully embroidered net sarees. Not just the sarees, a few saree petticoats were embroidered too. Some petticoats like one above, even had a striped border that was visible through the net saree.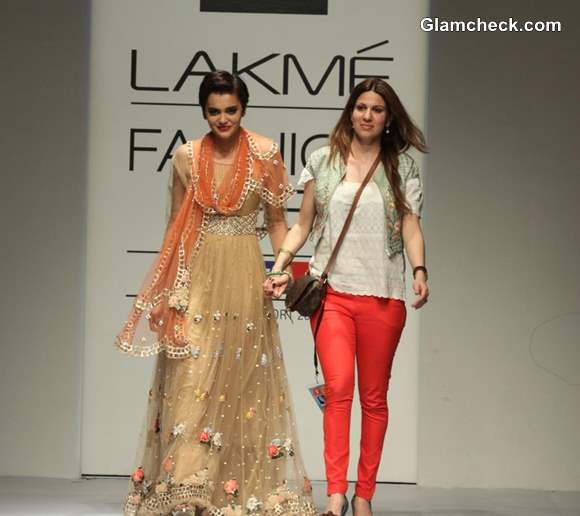 LFW Summer-Resort 2013 Rehane
All in all, Rehane delivered to her audiences a collection that was fun, edgy and creative with a feminine charm that was hard to miss.
IANS