Chashme Baddoor stars Taapsee Pannu, Divyendu Sharma and director David Dhawan promoted the upcoming film on the sets of the reality show "India`s Best Dramebaaz" at Famous Studios in Mumbai recently. Fellow co-stars Ali Zafar and Siddharth were conspicuous by their absence, but the former confirmed that they would be more instrumental in promotions in the crucial week before the film's release.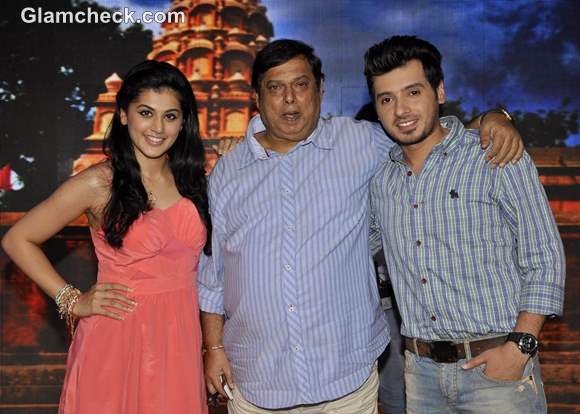 Cast of 'Chashme Baddor' Promote Film in Mumbai
While the boys were missing, Taapsee did all she could to ensure that their absence went unnoticed with her flirty, youthful outfit.
Her look
Sweet
What she wore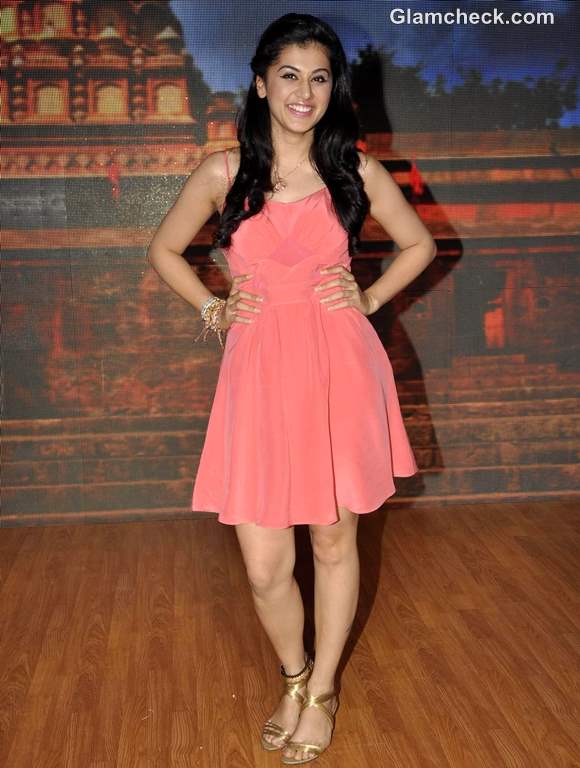 Taapsee Pannu in Chashme Baddor
Taapsee was channelling a bit of summer fun in short peach dress with a pleated skirt. Low-heeled gold sandals, multiple tie-up bracelets and a gold necklace accessorized her look while light makeup and curly, loose locks rounded off the picture.
The ensemble was understated but quite chirpy, or maybe it was just her exuberant mood and lovely smile that lit up her look.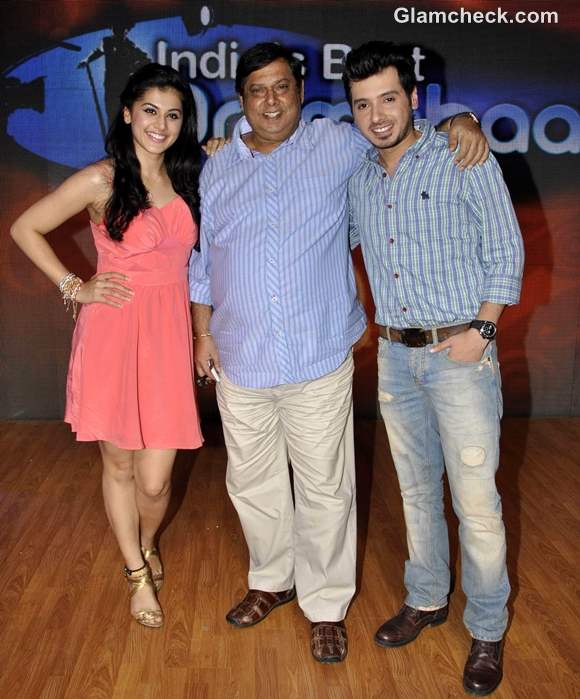 Cast of 'Chashme Baddor' Promote movie in Mumbai
The original Chashme Baddoor is a classic comedy that is as enthusiastically received now as it was around its release in 1981. However, director David Dhawan was keen on remaking the film for modern audiences – more colorful and with a relevant script that will appeal to a younger demographic.
The remake releases Friday (April 5). And if you're a fan of the original or haven't caught it yet, you're in luck because a digitally re-mastered version of it will also hit theatres alongside the contemporary movie.
IANS