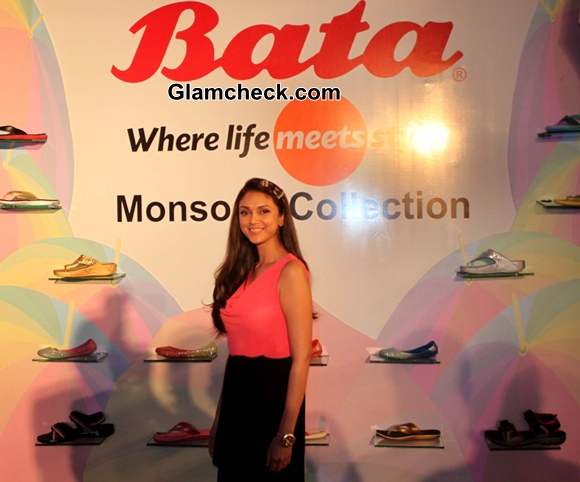 Aditi Rao Hydari 2013 Bata India Monsoon Collection launch
Bollywood actress Aditi Rao Hydari launched Bata India's monsoon collection in Mumbai on Monday, May 27.
The popular footwear brand is welcoming the monsoon not just with nifty wet-weather-friendly shoes but also a range of scarves and sun glasses come June. Rajeev Gopalkrishnan, MD of Bata, said that they were turning over a 20% profit each year just from their shoe sales, which they were very happy with, but that they wanted to expand and diversify their presence in the Indian accessories market, hoping to rake in 5 to 10% from the new additions by next year.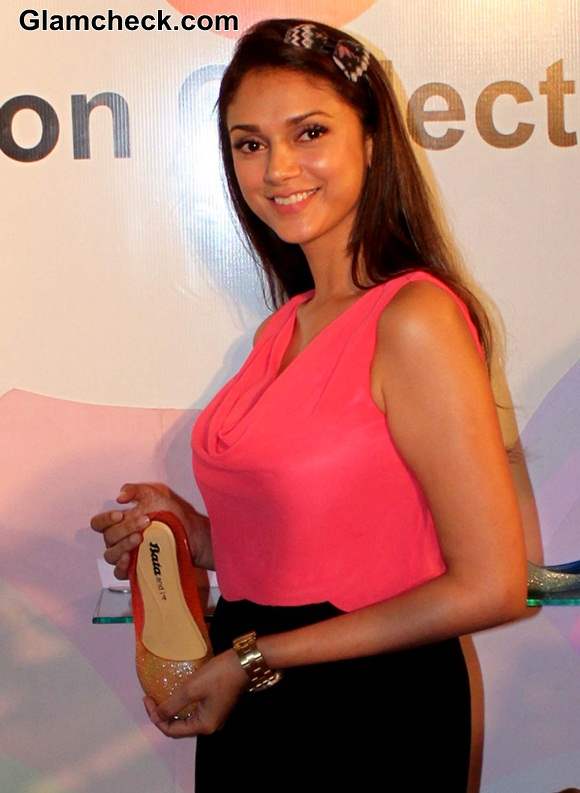 Aditi Rao Hydari at Bata India Monsoon Collection Launch
Meanwhile, Aditi brought her star power to the launch, which is sure to see a rising trend in sales.
Her look
Casual chic
What she wore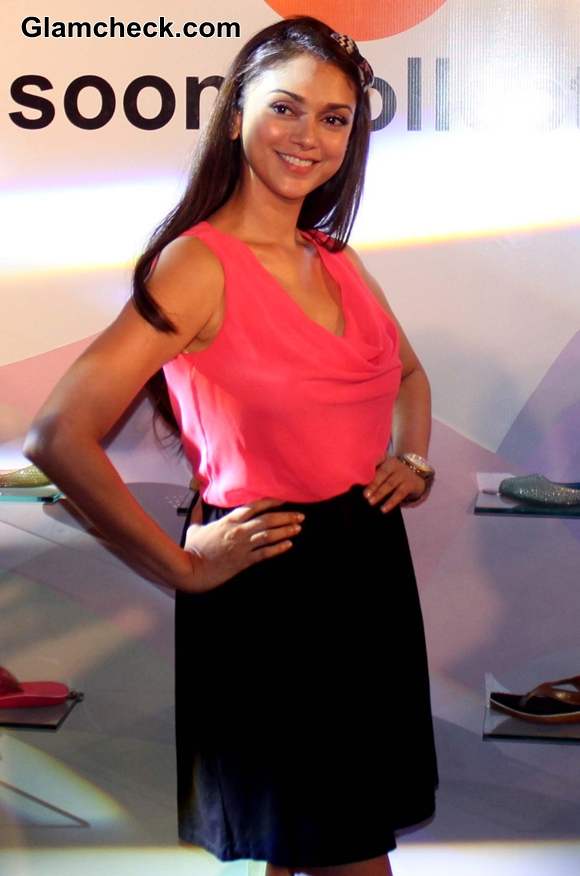 Aditi Rao Hydari Launches Bata India Monsoon Collection
Aditi looked refreshing in a peachy-pink sleeveless top with a cowl neck and a loose-fitting knee-length black skirt.
Her hair was parted steeply on the side and left to fall loose down her back in subtle waves. It was held back by a headband with a printed bow, adding a cutesy, youthful vibe to the ensemble. She completed the look with barely-there shades of makeup and just a little mascara to light up her peepers. 
 IANS